A teenager and his mother are in custody in the murder of aspiring rapper PnB Rock (right) at a Roscoe's Chicken and Waffles in South Los Angeles.
The 17-year-old boy was arrested early Tuesday in Gardenia, police confirmed to Variety.
Also arrested was the teen's mother, Shauntel Trone, 38, on suspicion of accessory to murder, LAPD Capt. Kelly Muniz told the Los Angeles Times.
Police are still searching for the teen's father, Freddie Lee Trone, 40, who is believed to be the getaway driver.
Police say father and son were sitting in a car in the restaurant's parking lot when PnB Rock and his girlfriend, Stephanie, arrived in his Bentley on Sept. 12.
Rock, 30, and his girlfriend were eating lunch when the teenager approached their table and demanded his jewelry.
Words were exchanged and the teen shot Rock multiple times before robbing him of several gold and diamond chains. The gunman also demanded property from Stephanie before fleeing out a side door and hopping into a waiting vehicle driven by Trone.
There are unconfirmed reports that Trone worked at the restaurant as a part-time cook.
Police say father and son are members of the 87 Gangster Crips street gang. The restaurant where Rock was fatally shot is in 87 GC territory.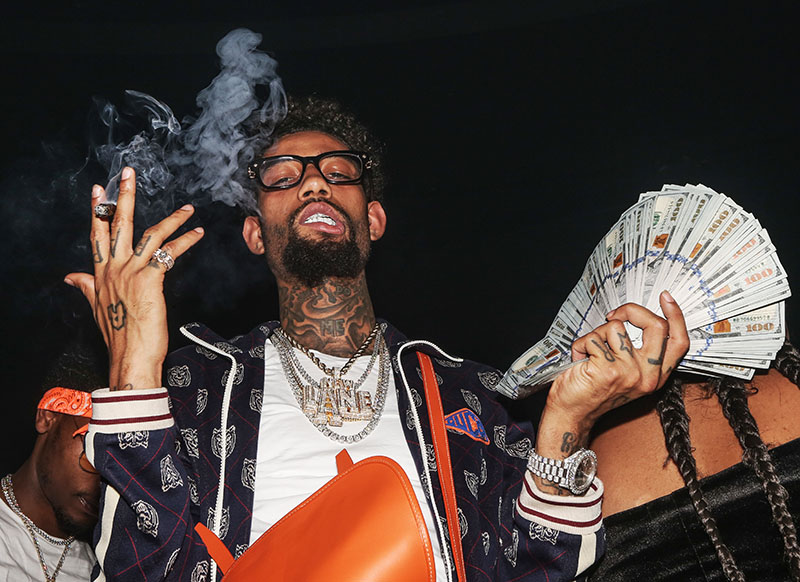 It is a sign of respect for rappers to "check in" with gang members before venturing into their territory while wearing diamonds and other valuables.
TMZ reports that Trone and his son burned the getaway car in an effort to destroy evidence.
Trone was released from jail a month before the shooting.
The LAPD says Trone "should be considered armed and dangerous. If you see him, you are urged to call 911 for immediate assistance."