Tyrese Gibson apologized to former roommate Kim Kardashian after using her name for click bait in a recent video.
According to Snitch, Tyrese dropped Kim's name in a video about his bitter divorce from Samantha Lee Gibson, the mother of his four-year-old daughter, Soraya Gibson.
Kim's name was on the screen in a caption claiming Tyrese contemplated suicide when they lived together as roommates.
Black Twitter dragged Tyrese for using Kim's name for click bait.
In a new video post, the singer/actor apologized to Kim. He claimed the video caption cut off causing the caption to be taken out of context.
Tyrese (L) is pictured with Kim and her ex-husband Kanye West at The 57th Annual GRAMMY Awards on Feb. 8, 2015.
Tyrese, 43, still feels some kind of way after a judge ordered him to pay Samantha $10,690 a month for child support.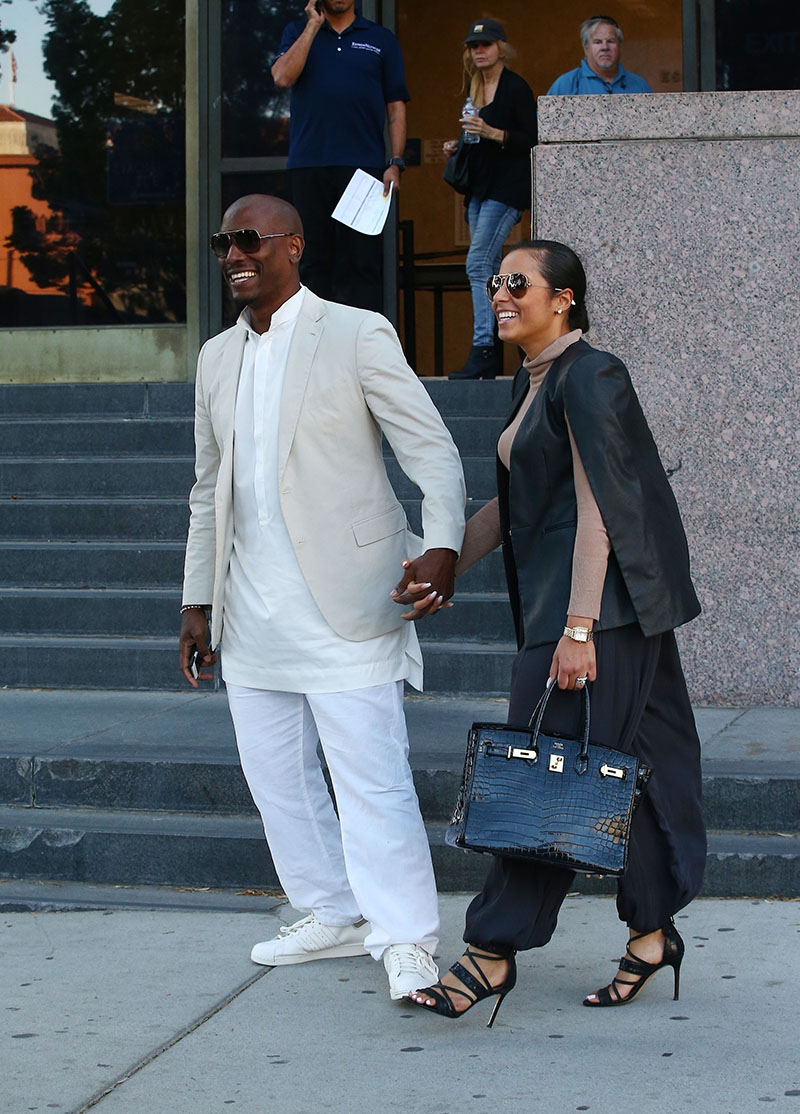 Tyrese and Samantha tied the knot in 2017 after they met through a mutual friend in 2016.
In January 2021, Samantha said she did "everything" she could do to save her marriage. She accused her husband of changing the locks at their Buckhead Atlanta home, forcing her and their daughter to move.
Tyrese says this video below explains everything.