A Rihanna sighting sparked rumors that she is recording a new album, possibly with her baby daddy A$AP Rocky.
The Bajan fashion and beauty mogul, born Robyn Rihanna Fenty, was seen carrying a pink diaper bag as she and Rocky entered a West Hollywood recording studio last night.
The couple welcomed their first child, a boy, in May. It seems she brought her son to work with her in Los Angeles.
The couple was accompanied by a friend who probably watched their infant while they worked. Rihanna and Rocky don't go anywhere without their firstborn child.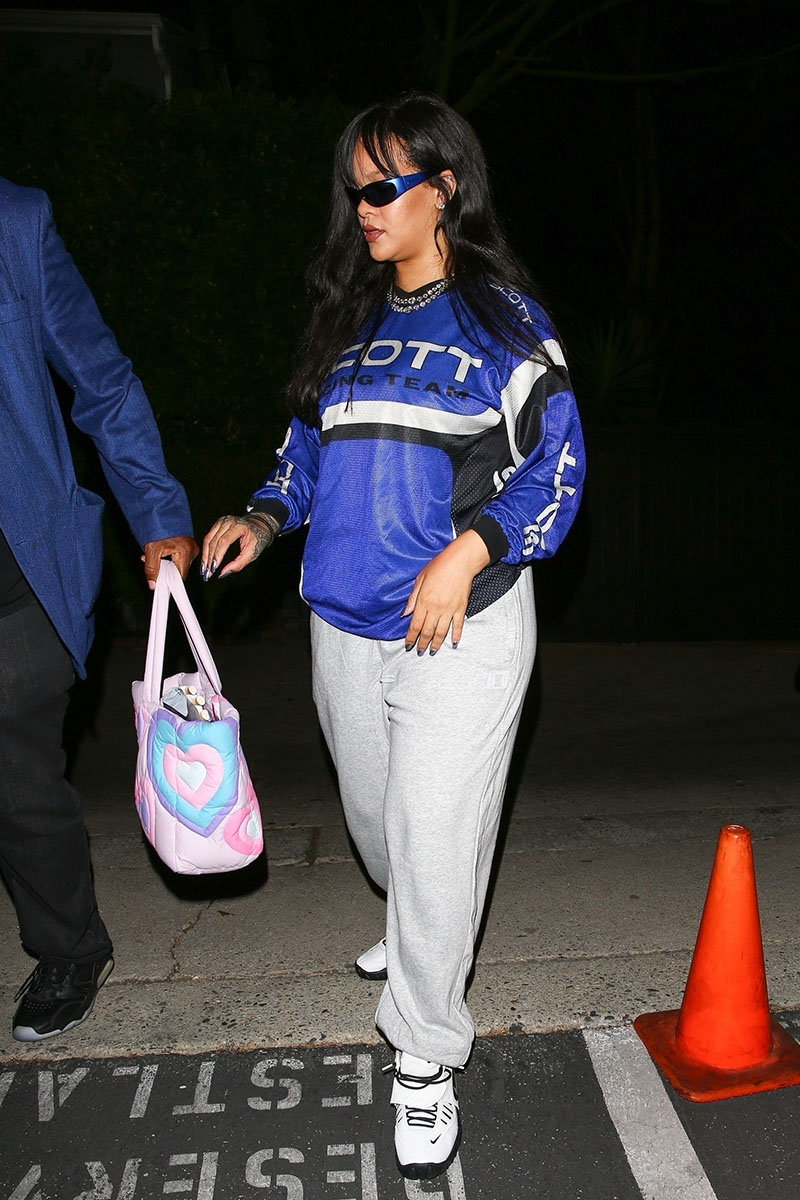 She handed her diaper bag to the friend to carry for her. RiRi probably made an agreement with the paparazzi not to photograph the baby.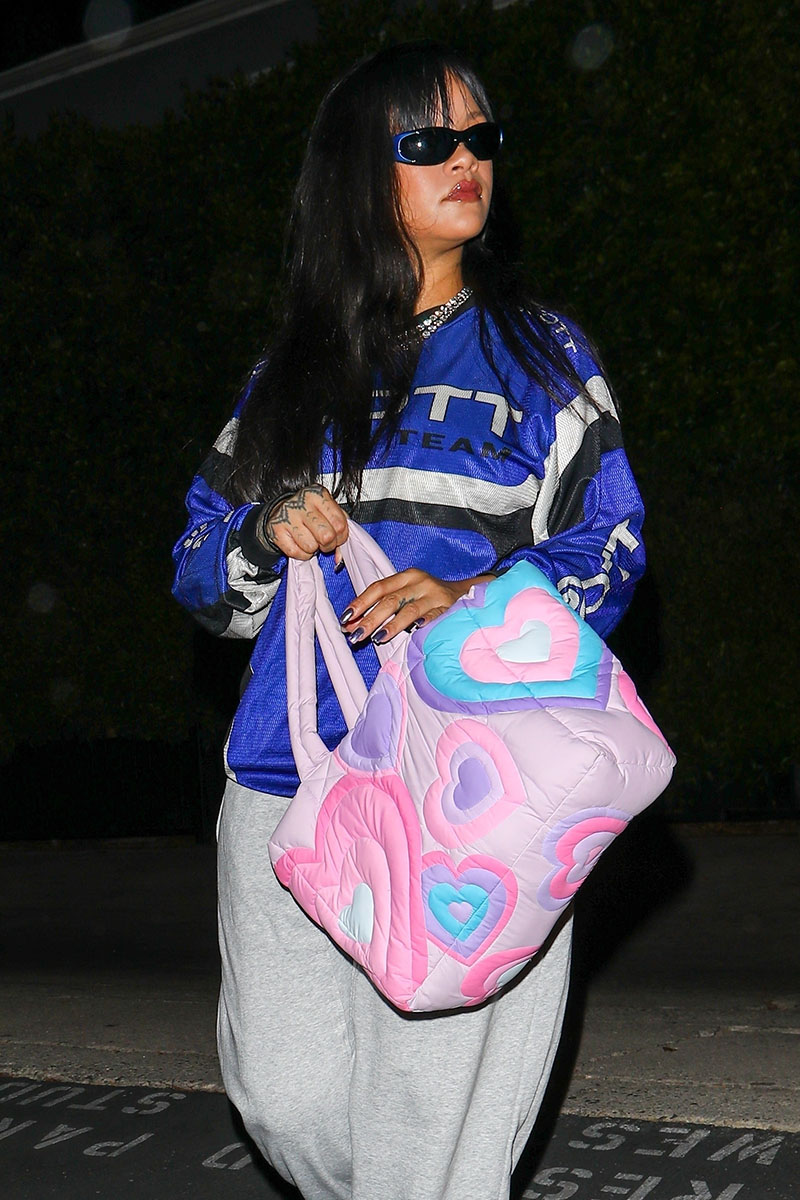 Her last album was Anti in 2016. That's six long years her fans have waited without a new album from their fave.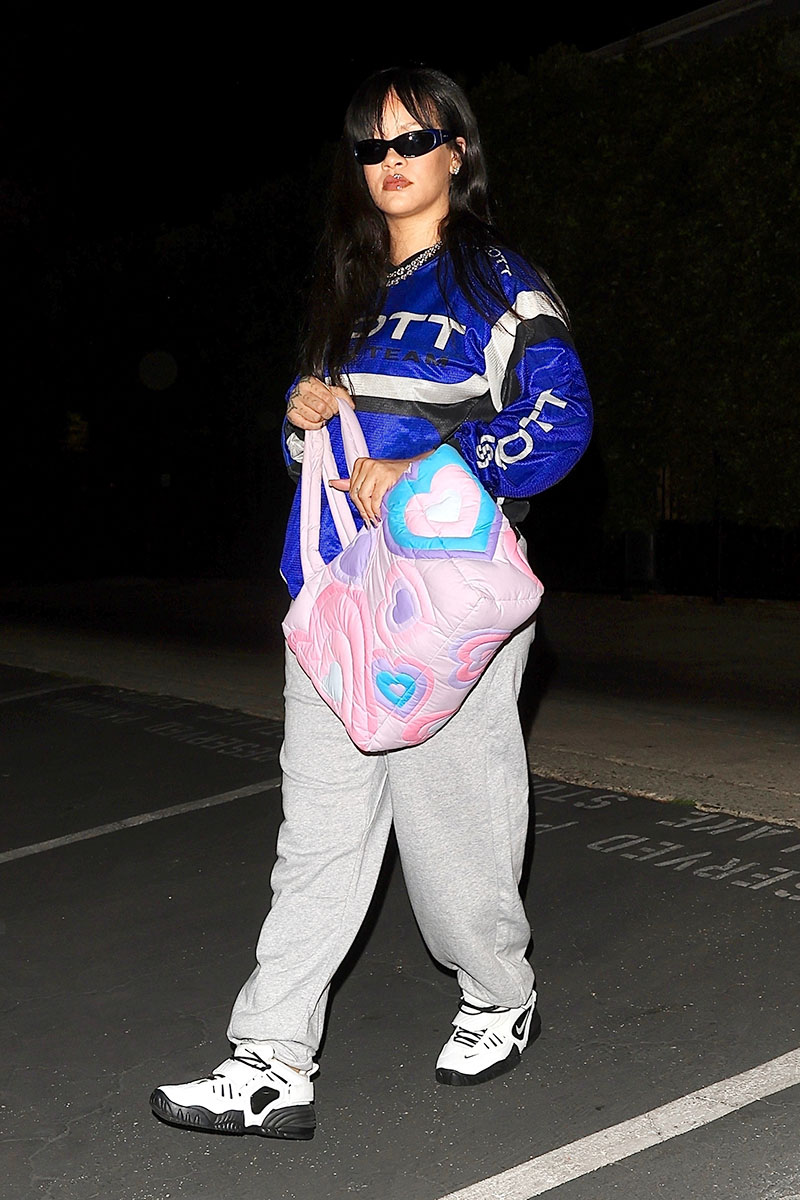 The album spawned the hit single "Work" which peaked at number 1 on the Billboard Hot 100 chart. "Work" became Rihanna's 14th number-one song, breaking a tie with Michael Jackson, who had 13 No. 1 hits on the Billboard Hot 100.
Rihanna, 34, is the second-best-selling female music artist of all time with record sales of over 250 million records worldwide. She has an impressive collection of hardware, including nine Grammy Awards, 13 American Music Awards (including the Icon Award), and 12 Billboard Music Awards.