Brandy Norwood updated her concerned fans after she was hospitalized Wednesday for what she referred to as "dehydration and low amounts of nutrition."
In a statement on social media, she allegedly wrote:
"To my beloved fam, friends, and starz thank you for sending love and light my way. I am following doctors' orders and getting the rest I need due to dehydration and low amounts of nutrition. Thank you for your prayers and support. Grateful for you all, see you soon."
According to TMZ, Brandy, 43, was rushed to a hospital after suffering an apparent seizure at home.
The R&B diva was a vocal advocate of the Covid-19 mRNA vaccines, according to a Sandrarose.com reader. The actress routinely posted videos urging her fans to get vaccinated.
Brandy is best known for her No. 1 R&B singles "I Wanna Be Down" and "Baby."
In 1998, she sang a duet with Monica, titled "The Boy Is Mine." She also starred in the '90s TV sitcom Moesha.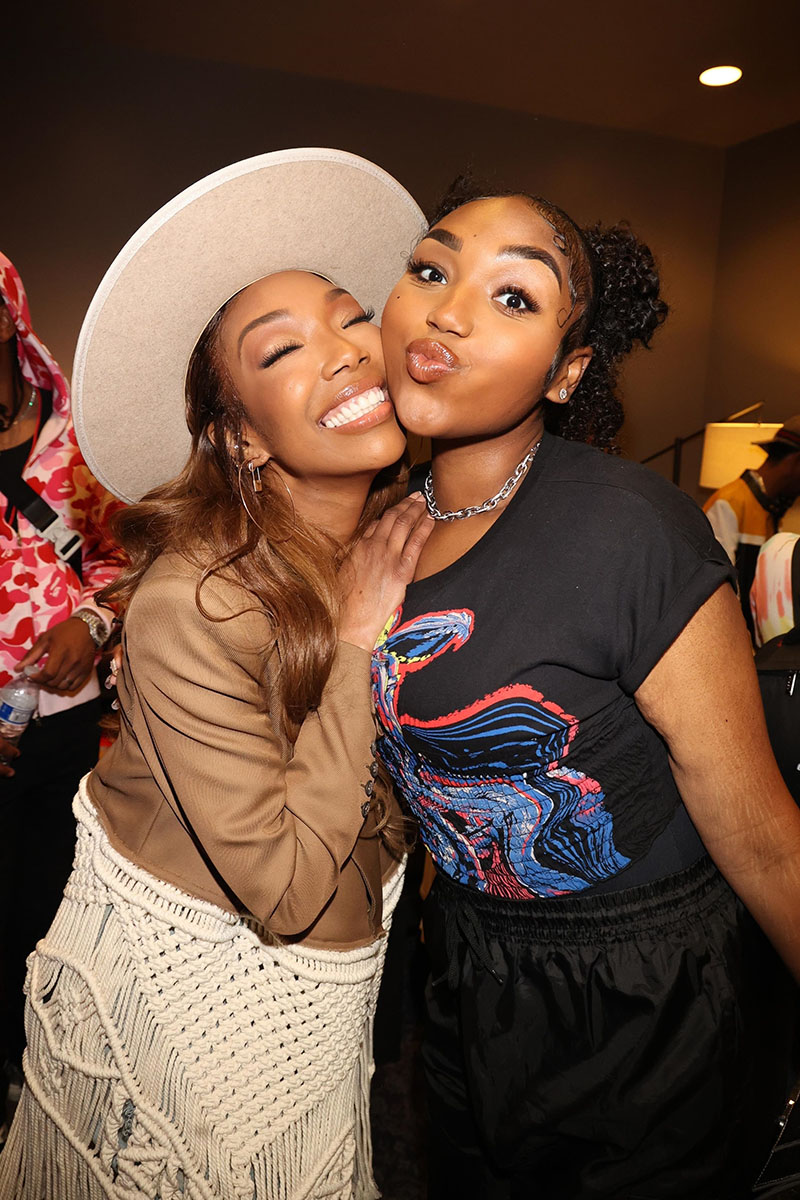 Brandy is mom to 20-year-old aspiring singer Sy'rai Smith.
The singer's hospitalization comes days after her brother, Ray J, expressed suicidal thoughts on social media.
One photo he posted seemingly showed Ray J sitting on a ledge with his feet dangling below.
"SHOULD I JUST JUMP off and end it rit [sic]. Now!!! ????" the caption read.
He also shared a cryptic message via his Instagram Stories.
"Trying to figure it out — maybe this life was a illusion [sic]." He continued, "Maybe the next life was my real reality."
Ray J is reportedly under the care of a licensed psychiatrist.
In unrelated news, NeNe Leakes's son Brentt, 23, is reportedly still hospitalized after suffering congestive heart failure and a stroke. He is unable to walk or talk due to lack of oxygen to the brain.