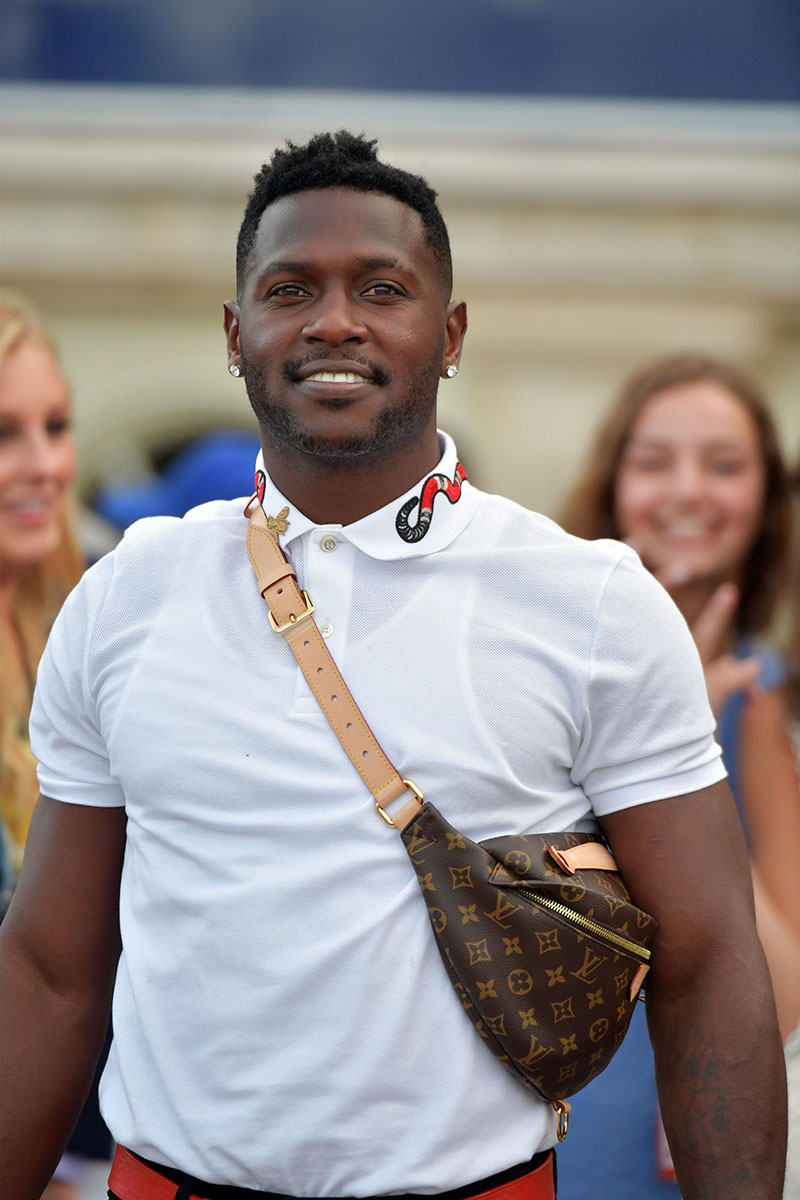 Antonio Brown is accused of sexually harassing a hotel guest in a Dubai swimming pool. The ex-NFL bad boy was caught on cell phone video harassing a woman in the pool at the swanky Armani Dubai hotel on May 14.
The video footage, obtained by the NY Post, was published Friday, Sept. 30.
The video shows the wide receiver naked in the pool while fondling and harassing a woman who laughs throughout the encounter.
At one point, Brown lifted the woman in the air and threw her in the water. As she quickly swam away, Brown exposed himself to her and others in the pool.
Witnesses say Brown, 34, had just met the woman and that she was "fuming" after the incident.
The NFL free agent famously quit the Tampa Bay Buccaneers in the middle of a game last season.
The video and screenshots are too graphic for this family-oriented blog. They can be viewed at The NY Post.