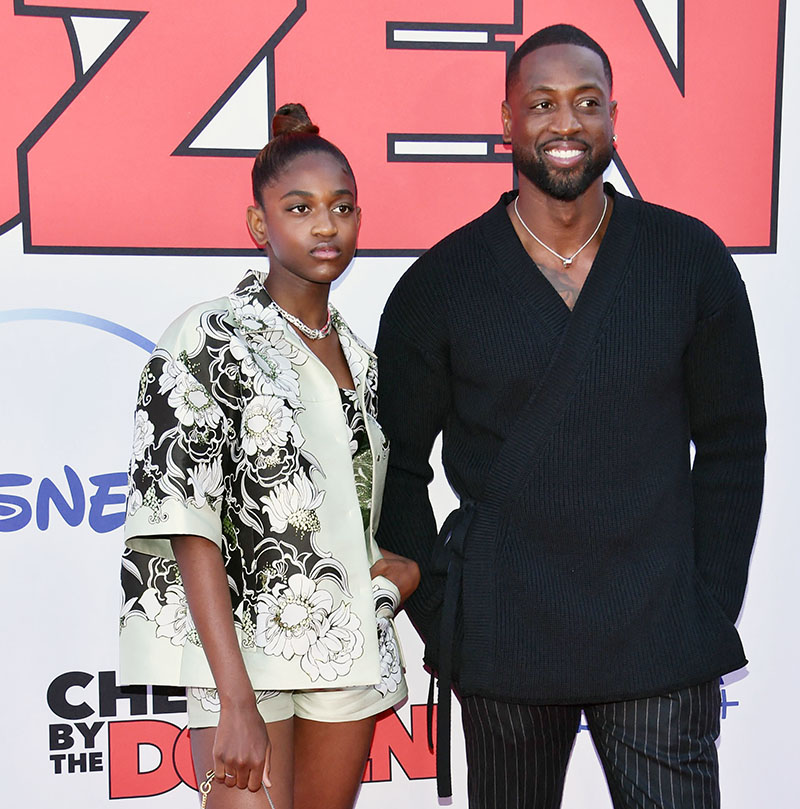 The world is not a kind place for people who suffer from mental and emotional issues. Dwyane Wade limited the comments on Zaya Wade's Instagram posts to protect the child's fragile mental health.
Dwyane limited the comments after Zaya's Instagram followers left cruel messages under recent photos.
Wade tweeted, "For Zaya's mental health and privacy, we've decided not to allow the hate into her comments. Thank you for wanting to spread and send her love."
15-year-old Zaya was born Zion and now identifies as a male-to-female transgender. Zaya was recently honored as the face of a new Tiffany & Co. ad campaign.
The polished, brushed up photos show Zaya wearing a premium lacefront wig, a black top, makeup, and a delicate 18k gold bangle that retails for $6,800.
This is the first time Tiffany & Co. has used a mentally fragile child in an advertising campaign. The pressure seems to be getting to Dwyane Wade who exposed Zaya to public ridicule at a young age.