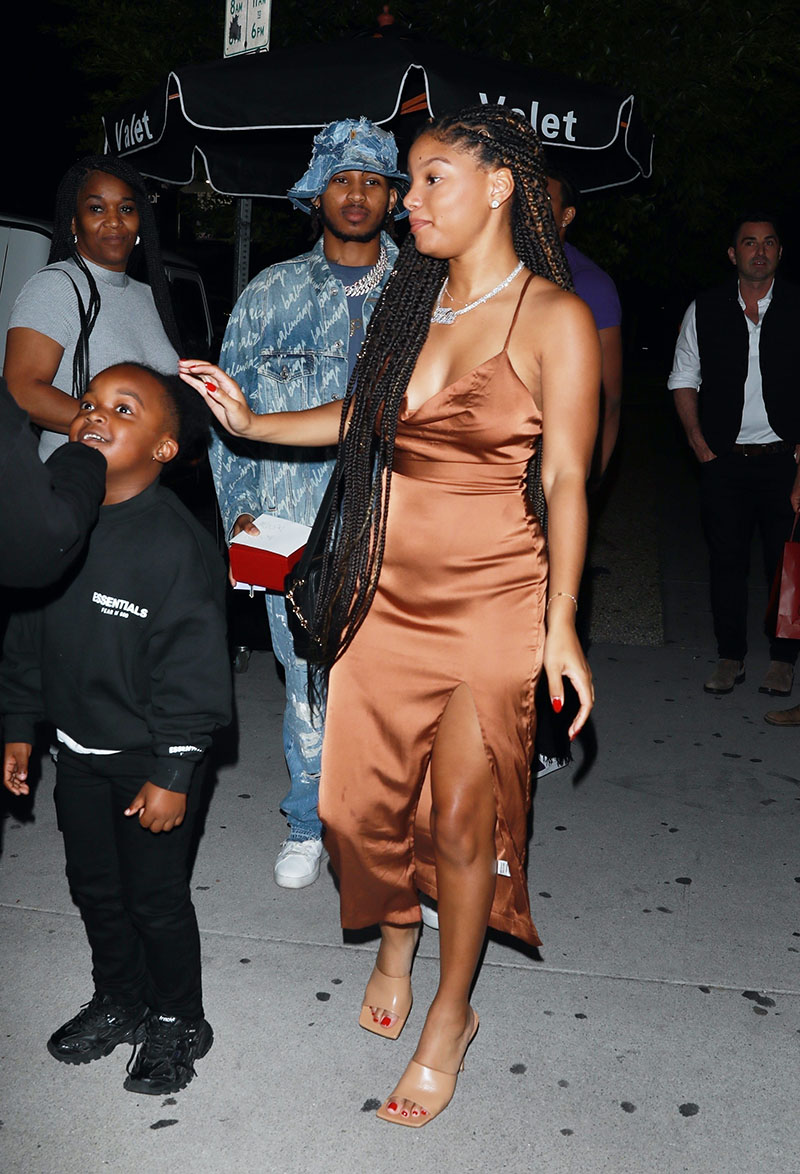 Halle Bailey stepped out to dine with her family at Catch Steak LA in West Hollywood on Monday.
The Little Mermaid star wore a Bronze dress with butt-length extension braids that cost over $1200 just to install.
Halle, 22, explained how she dealt with the ongoing backlash over her role as the Black Ariel in Disney's The Little Mermaid live action film.
In an interview with Variety, Halle, center, revealed her family helped her get through the anxiety and depression she was experiencing.
"It was an inspiring and beautiful thing to hear their words of encouragement, telling me, 'You don't understand what this is doing for us, for our community, for all the little Black and brown girls who are going to see themselves in you.'"
Halle is currently dating former YouTube prankster-turned-rapper DDG (Darryl Granberry). DDG was engaged to marry fellow YouTube star Kennedy Cymone in 2018. But they broke up two months later.
Like their mentor, Beyonce, both Halle and her sister Chloe Bailey prefer bad boys.
DDG was arrested in June and charged with felony possession of a concealed weapon after cops searched his vehicle during a traffic stop. He was released on $35,000 bond.
And Chloe dumped rapper Gunna after he was locked up in Atlanta on a RICO charge in May.