Jada Pinkett Smith says she's "OK" with her husband's ex-wife, Sheree Fletcher, going on trips with him.
Will and his first wife, Sheree, share son Trey Smith, 29. They were married from 1992 to 1995.
In a recent episode of Jada's talk show, Red Table Talk, Sheree and Jada agreed they got off to a shaky start. "Sometimes we did have to fake it to make it," said Jada.
Jada admitted she started dating Will too soon after his divorce from Sheree.
"I remember you coming to me… and you were very emotional," said Sheree, "and you said, 'I just didn't know.'"
"When I look back at how much was put on us and how much was put on you because we were so young and it was so public and it was so fresh," said Jada, 51.
"It was like, you really didn't even have time to adjust. You had no time. I didn't understand that, 'cause you know, it was like a boyfriend. It's like, well, if you done with a joker, you done. But that's not how marriage works."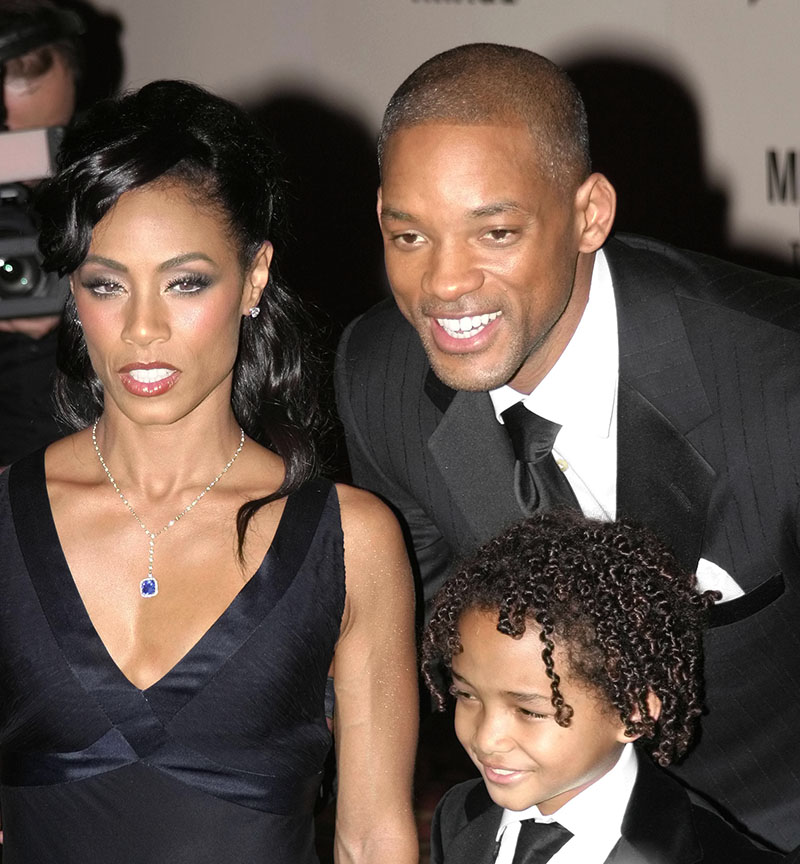 Will went on to marry Jada in 1996. They share two children, Jaden and Willow.
Sheree, 54, said she and Will have reached a point in their relationship where they can "really enjoy" spending time together in a non-romantic way. They even go on trips together — without Jada.
"They take trips, I'm not there," Jada said. "They do their thing. Not together romantically, but if he's going on a book tour and his mom is going and his sister, it's fun for me to watch them enjoy each other. It takes time though," she explained, before adding they're not swingers.
"We're not having a 'throuple' everyone, let's make that clear because you know that'll be the next rumor."
A "throuple" is a romantic relationship involving three people.
Sheree married her second husband, Terrell Fletcher, in 2007. They divorced in 2014.
Correction: Sheree and Terrell have no children together. The rumor that they had a daughter is based on a photo of them posing with a toddler. Sheree later revealed the child is the daughter of a family friend.