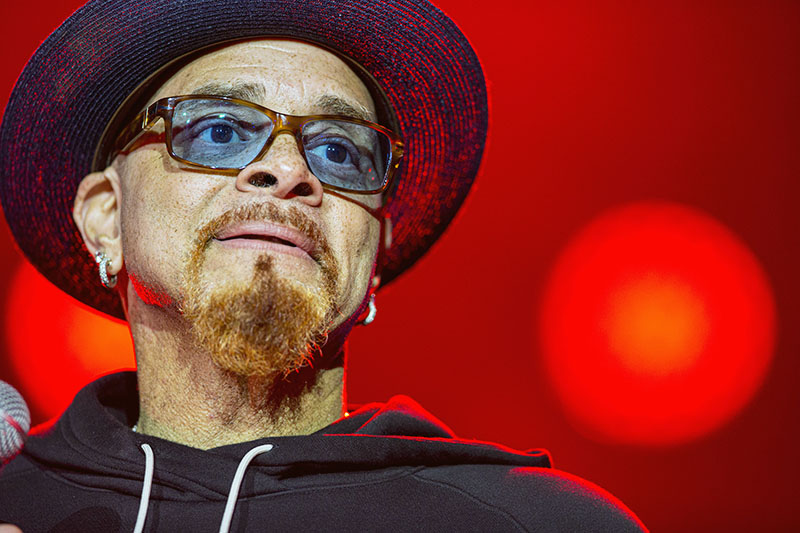 Comedian Sinbad is on the road to recovery after suffering an ischemic stroke two years ago, his family says.
"It is out of sincere love that we share Sinbad, our beloved husband and father, is recovering from a recent stroke," his family said in a statement to The Hollywood Reporter.
"Our family thanks you in advance for your love and support and ask for continued prayers for his healing. We also ask that you please respect our privacy during this time."
The family shared an Instagram photo of the 64-year-old comedian learning to walk again with the help of a physical therapist.
The family created a website where fans can stay updated on Sinbad's progress "and also provide an avenue for those who wish to give."
According to Sinbad's personal website:
"On October 25, 2020, Sinbad suffered an ischemic stroke as a result of a blood clot that traveled from his heart to his brain. He was rushed into surgery at West Hills Medical Center that night where the doctor's performed a thrombectomy to remove the clot and restore normal blood flow to the brain."
Doctors found another blood clot in his brain the day after surgery. He underwent the same surgery successfully, but doctors told his family his brain was swelling from a hemorrhage.
He was placed in a drug-induced coma and required a ventilator. Several months and multiple facility transfers later, he was weaned off the ventilator and began physical, occupational, and speech therapy.
Sinbad is best known for his role on the TV series A Different World and The Sinbad Show. He also appeared in such films as Necessary Roughness, Houseguest, Coneheads and Jingle All the Way.