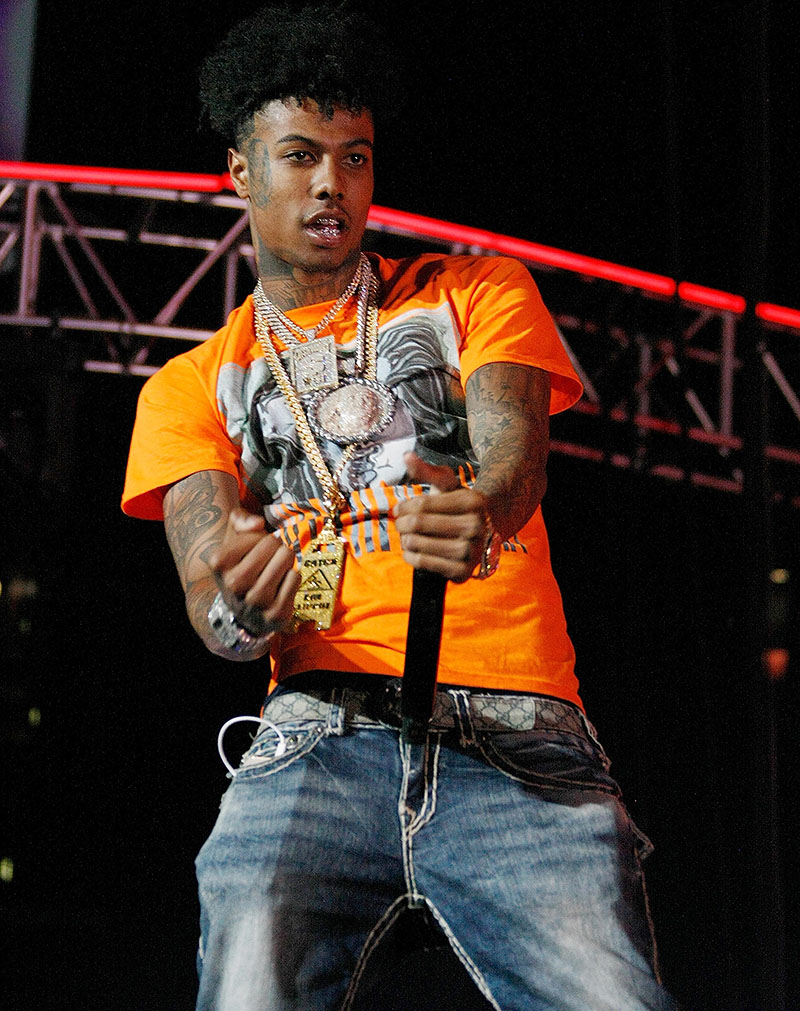 Bond is set at $50,000 for troubled rapper Blueface in his attempted murder case.
Blueface, real name Johnathan Porter, was arrested for attempted murder in Las Vegas, Nevada around 2:40 p.m. Tuesday.
Video footage, obtained by TMZ, shows several plainclothes police officers grab the startled rapper and throw him against a wall before detaining him.
TMZ reports the 25-year-old rapper was swarmed by police outside Lo-Lo's Chicken & Waffles restaurant.
#Blueface's mugshot has surfaced online ? pic.twitter.com/touVeiBp0r

— No Jumper (@nojumper) November 16, 2022
The Los Angeles-based rapper made his first appearance in Las Vegas Justice Court on Wednesday.
He was dressed in County issued blue scrubs and a pair of handcuffs. He looked straight ahead as his attorney addressed the court on his behalf.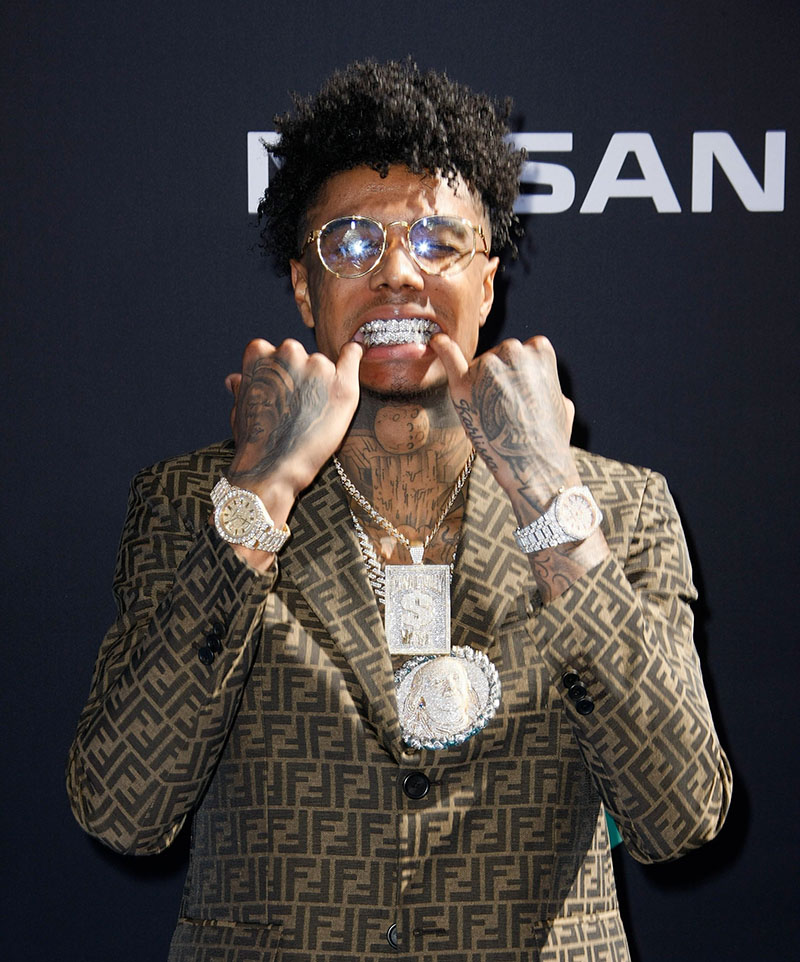 Prosecutors said Blueface got into an argument with a man, pulled out a gun and shot at an SUV back on October 8.
Prosecutors pushed for $75,000 bail, but the judge said $50,000 was reasonable.
Blueface was ordered to stay away from the alleged victim.
His next court date is set for January.
Blueface's girlfriend, Chrisean Rock reacted on her Instagram and Twitter accounts.
The 22-year-old Instagram model and musician tweeted, "ugh why gotta take you from me." She followed her tweet with a video of her and Blueface walking through a hotel together and kissing outside of an elevator.
"Daddy dis was 3 hours before they took you from me," she wrote in the caption.
She shared a similar video on Instagram, writing, "Dis was 3 hours before they took u from me Jesus Got us NO WEAPON FORMED AGAINST US SHALL PROSPER IM YO ROCK FORever!!!"
The rapper is best known for his single "Thotiana" that peaked at No. 8 on the Billboard Hot 100 chart.
Watch the videos below. Videos contain profanity.