A third suspect has been indicted in the shooting death of Memphis rapper Young Dolph who was gunned down in a bakery shop last year.
Hernandez Govan, 43, was indicted by a grand jury Thursday, VladTV reports. He is charged with first-degree murder, attempted first-degree murder, and conspiracy to commit first-degree murder.
Shelby County District Attorney Steve Mulroy said Govan masterminded the murder of Young Dolph (pictured). "What we are alleging in our indictment is that he asked for the murder to take place," Mulroy said.
Govan is the father of Memphis rapper Lotta Cash Desto who was killed and robbed after reportedly attending a party in Houston, Texas on Sept. 24, 2022.

RELATED: Female Rapper Killed After Posing with REAL Money On Instagram

In a social media post dated Oct. 26, the grieving father blamed himself for his daughter's untimely death.
"I think I cursed U #Destinee with my #lifestyle I #apologize baby," he wrote. He added a crying emoji and a broken heart emoji to his post.
Desto's father apologized to her after she passed away "I cursed u with my lifestyle" pic.twitter.com/ttMNCyCH20

— SAY CHEESE! ?? (@SaycheeseDGTL) November 11, 2022
The up-and-coming female rapper, real name Destinee Govan, was driving a Porsche SUV with a 20-year-old female passenger at around 2:30 a.m. when a 4-door sedan pulled alongside the SUV at a red light.
Police say two men hopped out of the car and exchanged gunfire with Govan, 25. She was shot multiple times and robbed of her diamond jewelry.
Christian Isaiah Williams, 24, was arrested nearby and charged with murder, according to Fox26 News.
Lotta Cash Desto's death is among a plethora of murders and armed robberies of rappers and high net worth individuals in Houston, Texas in recent months.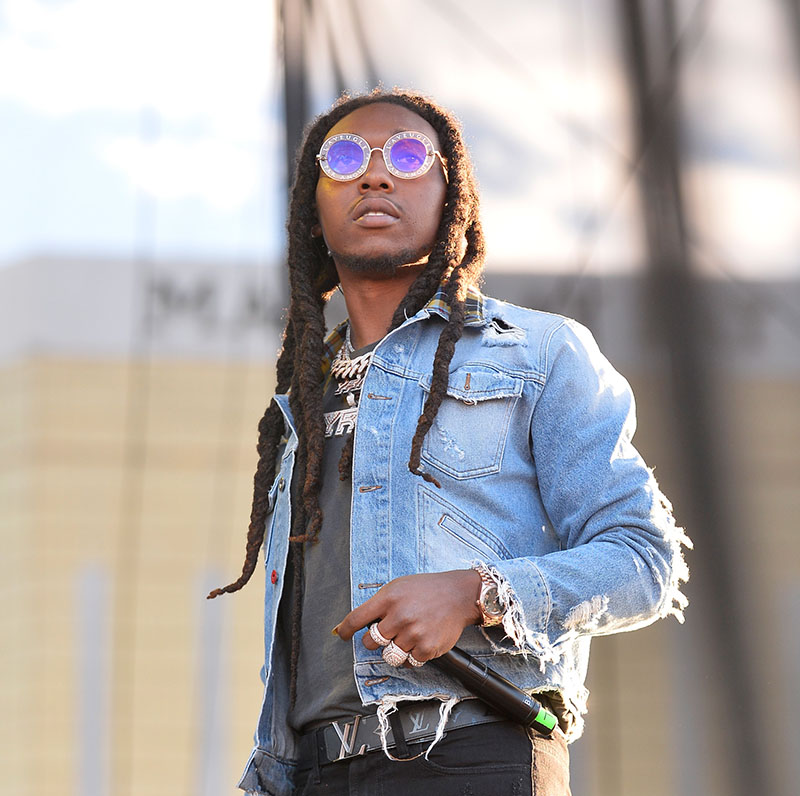 Rapper Takeoff was killed in Houston on Nov. 1 after attending a private party hosted by Mob Ties boss J. Prince, Jr.
Takeoff's star-studded memorial service and funeral will be held today in Atlanta at the sold out State Farm Arena.