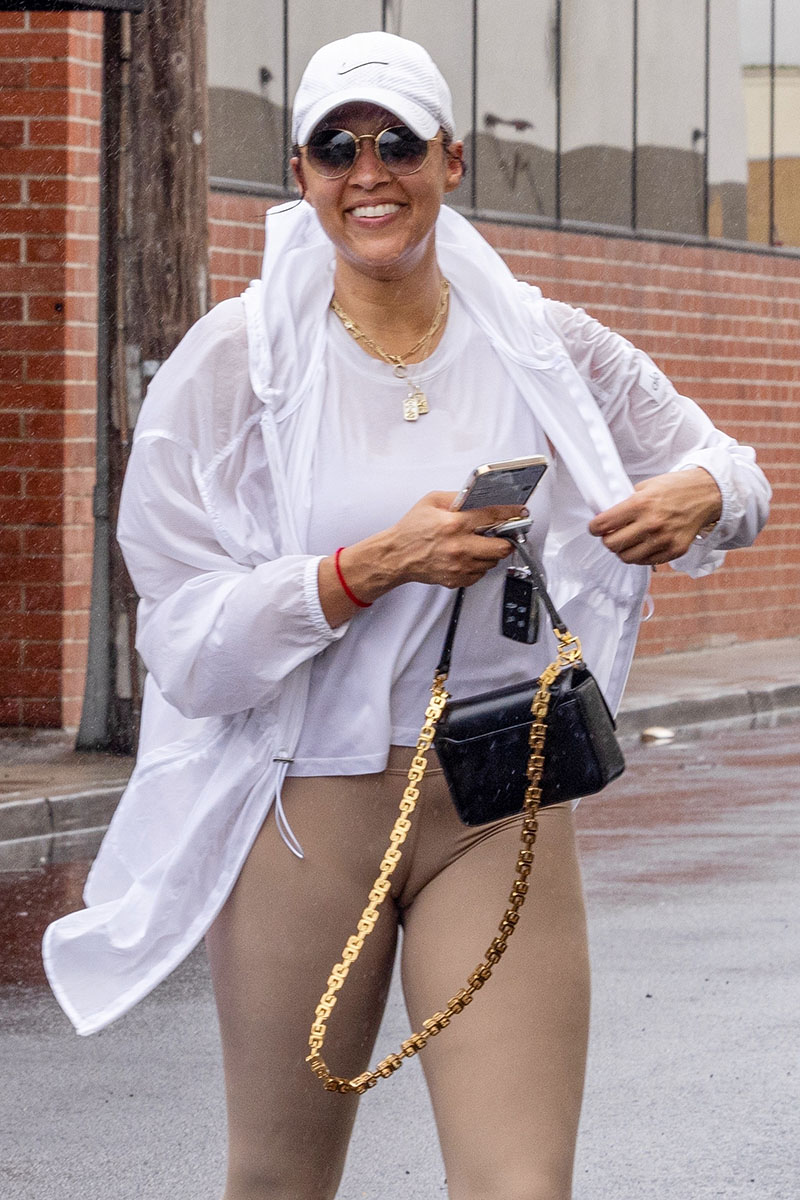 Tia Mowry was all smiles as she dodged raindrops after her Monday morning workout at a gym in Studio City.
Mowry recently filed for divorce from actor Cory Hardrict whom she married in 2008. At the time, she never dreamed she would be a single mother of 2.
Her first child, son Cree, came along in June 2011, followed by a daughter named Cairo in May 2018.
Rumors of infidelity began to creep into their marriage. There were unconfirmed rumors that Hardrict, 42, was living a double life and that he was miserable because he wasn't living his authentic self.
"Chase the joy chase, chase your happiness, no matter what situation you're going through," Mowry told Us Weekly magazine.
"Everybody deserves to live their authentic life. And I encourage people to do that no matter what anybody else is saying on the outside and really tap into yourself and tap into what really makes you happy and go for it."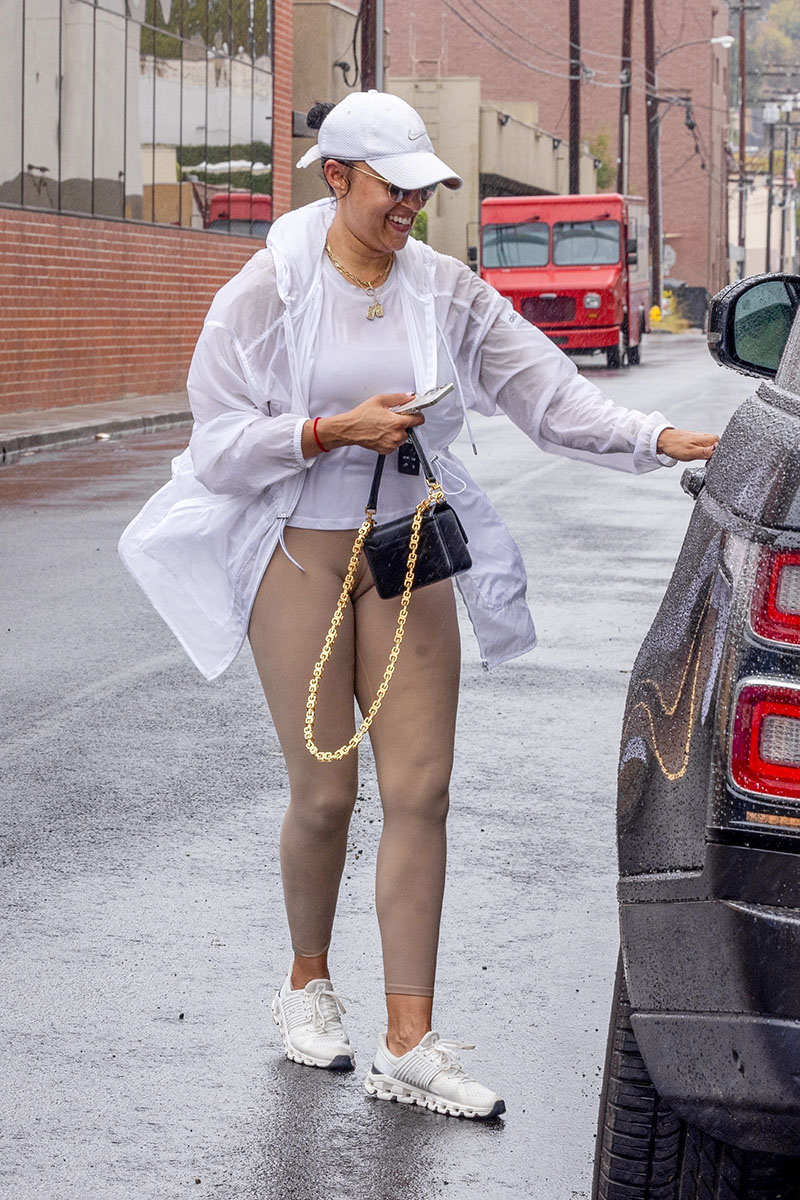 Mowry, 44, opened up about single motherhood less than a month after filing for divorce.
"I feel like, especially as a mom wearing so many different hats, I'm always in survival mode," she told People.
The Sister, Sister star said Cree, 11, and Cairo, 4, are adapting well as children of divorced parents.
"I'm in awe of my children, especially my son right now," she said. "I told him the other day, 'I'm so proud of you,' that he's learning at such a young age that sometimes life will give you challenges, but that doesn't mean that you give up, that doesn't mean that you don't believe in yourself."
Her Instagram page is flooded with sponsored posts. In one sponsored post for Lactaid, she wrote:
"Today I'm celebrating National Coffee Day with my partner @Lactaid! I love starting my morning by adding milk to my coffee, but sometimes it can hurt my stomach. That's why I'm so excited to share this Spiced Milk Cubes recipe for your coffee made with LACTAID Milk which is 100% real milk, just without the lactose!"
In her interview with People, Mowry discussed traveling to faraway places with her two children.
As a working mom, Mowry takes her children with her everywhere she goes. In another sponsored post for Chase Bank, Mowry is pictured with Cree and Cairo outside the Leaning Tower of Pisa in Italy. She writes:
"I LOVE to travel. Experiencing other places and cultures has the power to transform us, expand our horizons, and help us gain fresh perspectives. I especially love traveling with my family and sharing new experiences with my children as they explore a place for the first time. Staying at a @marriotbonvoy property is always a must for us!"