Yung Miami clapped back after fans of slain rapper Takeoff criticized her disrespectful funeral attire.
Rapper Takeoff, real name Kirshnik Ball, was shot and killed after leaving a private party in Houston on Nov. 1.
Justin Bieber and Chloe Bailey were among the performers during Takeoff's funeral at the sold out State Farm Arena in Atlanta on Friday.
Among the 20,000 ticket holders were Takeoff's uncle, Quavo Marshall, and fellow Migos member Offset and his wife, Cardi B.
The Migos' label mate Yung Miami, real name Caresha Brownlee, was also sitting in the front row.
Rules of proper etiquette dictate wearing respectful attire to a funeral. But the City Girls rapper ignored the dress code by wearing a black leather mini dress under a black leather trench coat and thigh-high hooker boots.
Many agreed that her attire was disrespectful to the dearly departed and his family. Yung Miami was raised by a single mom in a housing project in Opa Locka, Florida. Like most in her generation she was not taught class or proper etiquette.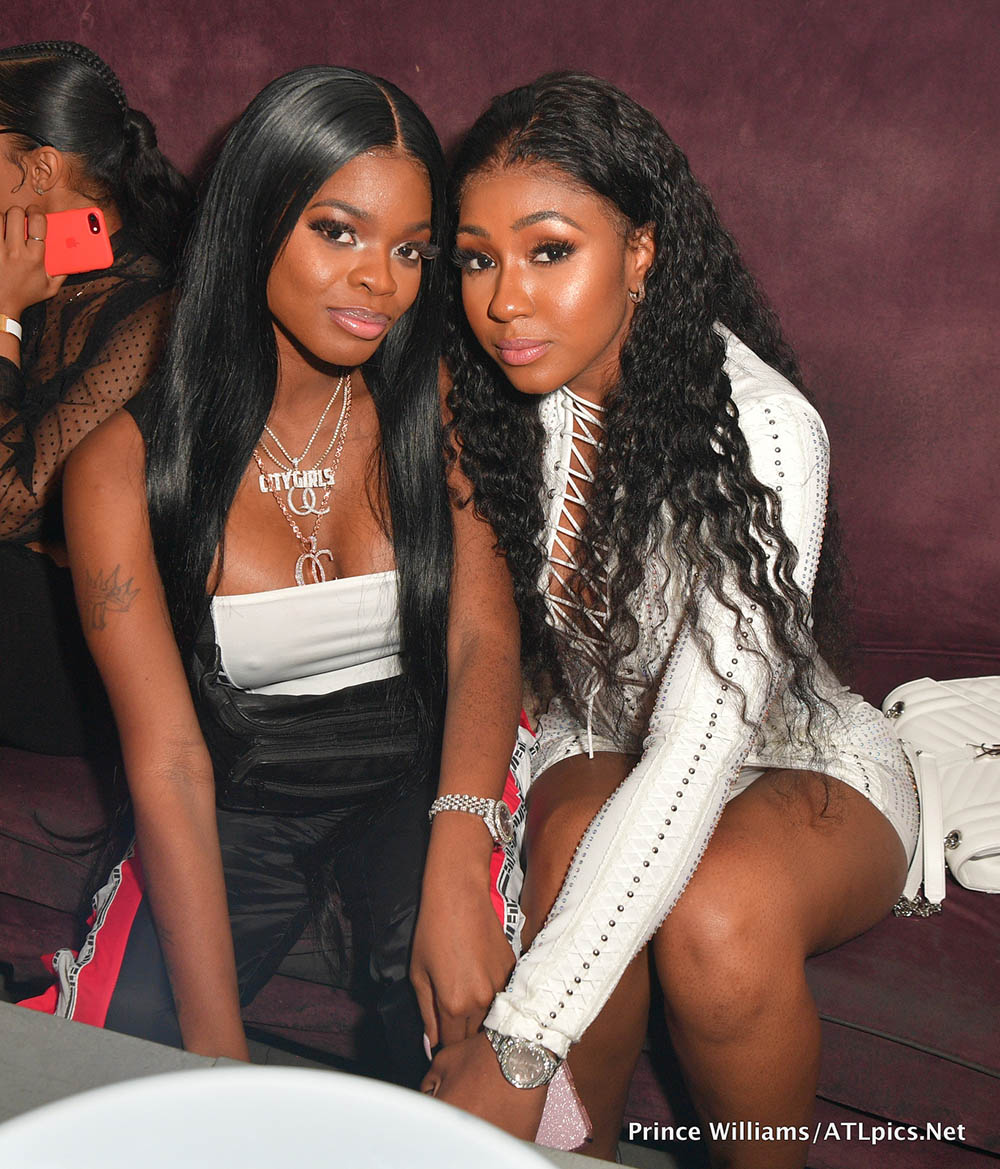 Yung Miami — pictured right with City Girls rapper JT — was dragged all over her Twitter timeline for posing in a photo shoot outside the arena.
She clapped back at her critics in a comment under a post on The Neighborhood Talk Instagram blog.
The 28-year-old rapper wrote:
"I came and showed my support and that's all that matters! What I choose to do AFTER the funeral has nothing to do with anything!!! When My baby father died I did the same shit actually I was shaking my ass on the car. What I wear and me taking pics has nothing to do with me COMING TO SUPPORT AND BE THERE FOR SOMEONE WHEN ITS NEEDED!!! NEXT." [sic]
Now Yung Miami … Doing a photoshoot in your funeral outfit is wilddddd #LongLiveTakeoff https://t.co/e2htFSKjlH

— melaninsun (@thatgirlperiod) November 12, 2022
Girl you went to a funeral, not a fashion show. There's a time & place to show off your fit and a funeral ain't it

— MATEJA (@matejaem) November 12, 2022