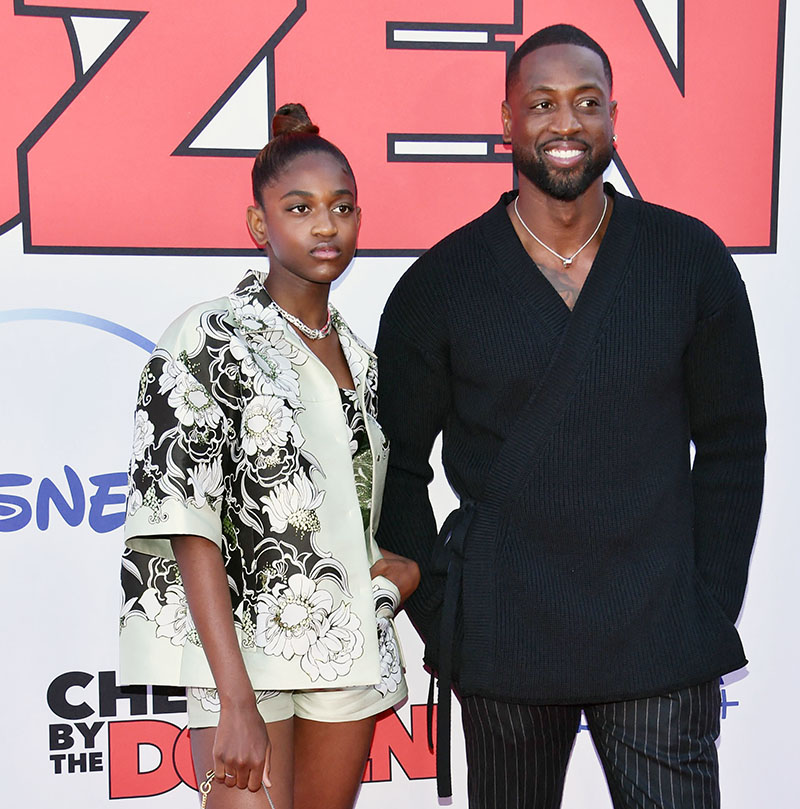 Dwyane Wade allegedly told ex-wife Siohvaughn Funches-Wade that "a lot of money had been already made" from their child Zaya Wade's gender change.
Funches-Wade made the claim in court documents to stop Zaya Wade from changing genders on a new birth certificate.
Funches-Wade held her tongue for years while Wade, 40, and his wife, Gabrielle Union, 50, paraded transgender child Zaya in front of cameras. But now she is speaking out to stop Wade and Union from further exploiting Zaya.
Funches-Wade, 41, claims that during an April 2022 meeting with Wade in Atlanta, the former NBA star told her that "a lot of money had been already made" from endorsement deals for Zaya.
"[Wade] told me that he intended to make our child very famous due to the name and gender issue and also informed me that there would be endorsements/contracts associated therewith," the author alleges.
Funches-Wade said the 15-year-old was present at the time of their discussion.
"Zion, who was present at the time, answered that various companies were interested and that Disney was a prospective company."
Funches-Wade, pictured with Wade in 2006, said she fears there has been "media pressure" placed on the minor child by certain adults in the child's orbit.
In August, Wade wrote in court documents that Zion's legal name and gender should be changed without the permission of the mother.
Wade, pictured with Zaya and Gabrielle Union in 2021, signed off on the document. However, Funches claims he has done so to financially exploit Zaya Wade.
Funches says her ex-husband is "attempting to circumvent the requirements of the Illinois final custody order judgment entered on March 14, 2011.
The former couple's final custody order provides for parental consultation and that Wade "shall discuss with and obtain input in the major decisions affecting care, welfare, activities, health, education and religious upbringing" of their two children prior to any major decisions being made.
Celebrity attorney Mark Gross, who represents Funches, said Wade is "positioned to profit from the minor child's name and gender change with various companies through contacts and marketing opportunities including but not limited to deals with Disney."
Wade has not filed a response to Funches-Wade's legal documents.
Funches and Wade are also parents to basketball player Zaire Wade, 20.
Additionally, Wade is father to 3-year-old daughter Kaavia by a surrogate, and 8-year-old son, Xavier Wade, whom he fathered during a one-night fling with a fan.