NY drill rapper Fivio Foreign was recently diagnosed with RSV (Respiratory Syncytial Virus). He tweeted that he was sick for three days.
Nah RSV really took me out 3 days inna row wtf ?????

— Fivio Foreign (@FivioForeign) December 13, 2022
Fivio warned his Twitter followers that RSV is causing serious respiratory infections in young adults.
"Don't let dem [lie to you] grown people can catch dat sh-t too.. [sic]," he tweeted on Monday.
Don't let dem cap yu grown people can catch dat shit too..

— Fivio Foreign (@FivioForeign) December 13, 2022
Y'all better stay vitamin C'd up cuz my immune sister strong asf and that shut caught me.

— Fivio Foreign (@FivioForeign) December 13, 2022
Fivio, 32, is a Soundcloud and Spotify drill rapper who went viral in August of 2019 when his single "Big Drip" earned over 2 million views on YouTube. He is best known for hitting the studio with former New York Giants star Eli Manning. He also hopped on Ye West's single "City of Gods" with Alicia Keys in 2022.
RSV is more commonly diagnosed in infants and older people, age 65 and over. But healthy adults are now falling seriously ill with bronchitis and pneumonia caused by RSV.
What is RSV?
Reports of a sharp increase in RSV infections in the US and Europe have prompted the question: "What is RSV?"
RSV is a contagious virus that causes infections of the respiratory tract. The virus is contracted via the eyes and nose and infects the epithelial cells of the upper and lower airway, causing inflammation, swelling, and airway obstruction.
Flu and RSV infections have caused bed shortages in hospitals around the US. So many children are sickened with RSV that hospitals are transferring them to other hospitals.
The sharp spike in RSV cases this year gave rise to conspiracy theories that the common RSV virus has been "weaponized" in a lab.
Speculation is rampant because RSV rarely caused serious illnesses in healthy adults before this year.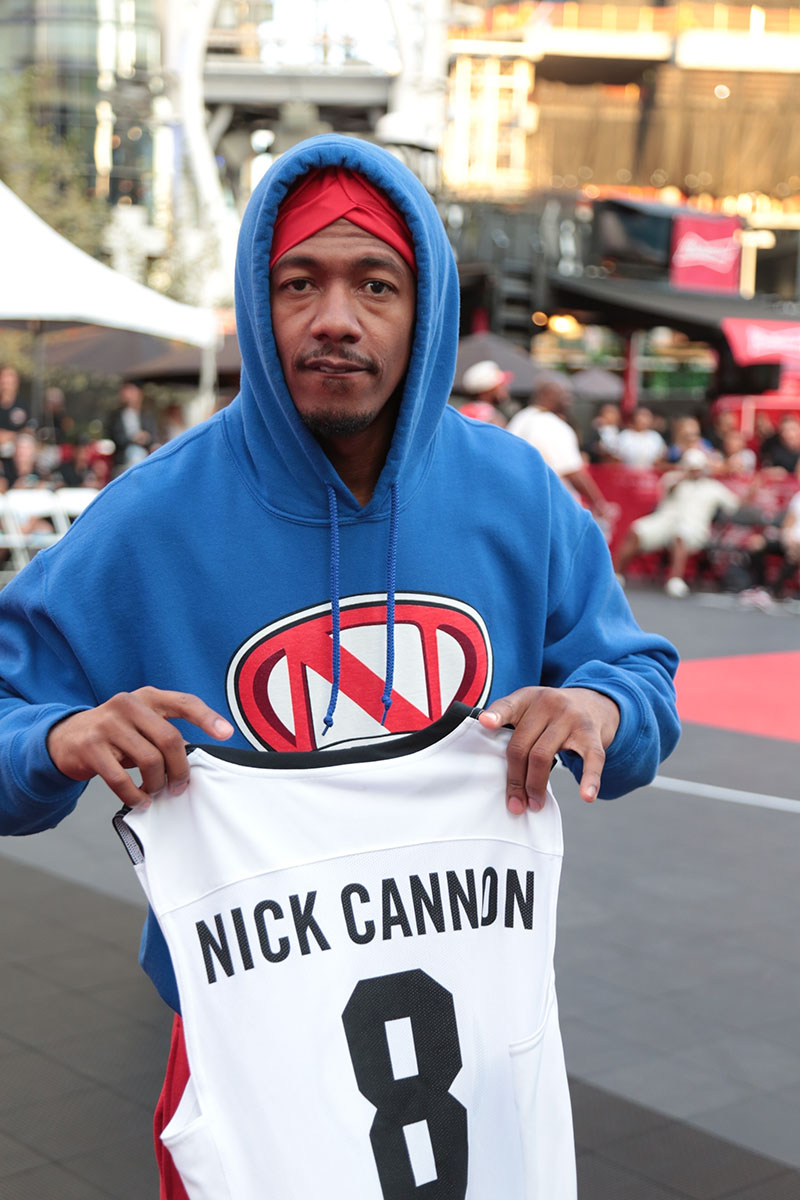 Comedian and prolific breeder Nick Cannon was recently hospitalized with pneumonia, possibly caused by RSV.
"Jackass" star Bam Margera was hospitalized in San Diego with pneumonia, possibly caused by RSV. He was on a ventilator in an ICU last week. He was released from the hospital on Saturday, according to TMZ.
It is believed that journalist Grant Wahl was diagnosed with bronchitis, possibly caused by an RSV infection. He died suddenly on Friday, Dec. 9, while covering the World Cup in Doha, Qatar. He had complained of "chest discomfort" and a "death rattle" in his lungs a day earlier.
"Tripledemic" (Flu, RSV, COVID)
Europe has also seen a sharp increase in hospitalizations caused by the common RSV virus. Health officials in the UK are warning of a rare "tripledemic" caused by the flu, RSV and Covid-19 this winter.
To combat the RSV virus, doctors urge hand washing and never touch your men (mouth, eyes and nose) with unclean hands. Avoid anyone who may be infected with RSV.
Treatment
Treatment for severe RSV illness includes oxygen therapy, as required, and in severe cases, intubation and a ventilator may be required. Ribavirin is the only antiviral medication currently used in the treatment of RSV in children.
Currently, there is no vaccine against RSV in children or adults.