In a new TikTok video, Kim Kardashian's daughter North West transformed herself into her dad, Ye West, who has been missing for over a month.
Kim, 42, uploaded the video to TikTok on Thursday. Her followers commented that North probably misses her father, who hasn't been seen in public since November.
The 9-year-old used special FX makeup to transform herself into her dad. Ye West's 2013 track "Bound 2" plays over the video.
Kim hovered over her daughter, who drew a beard on her face to look like her famous father. She also wore a beanie and one of her dad's black hoodies.
Ye, formerly Kanye, previously complained about his children being exposed to the dangers of social media. However, Kim claims she only allows North to use the app on Kim's phone while she's with her.
During an incident at Kim's mansion, Ye asked two female cousins to go speak to Kim's security on his behalf.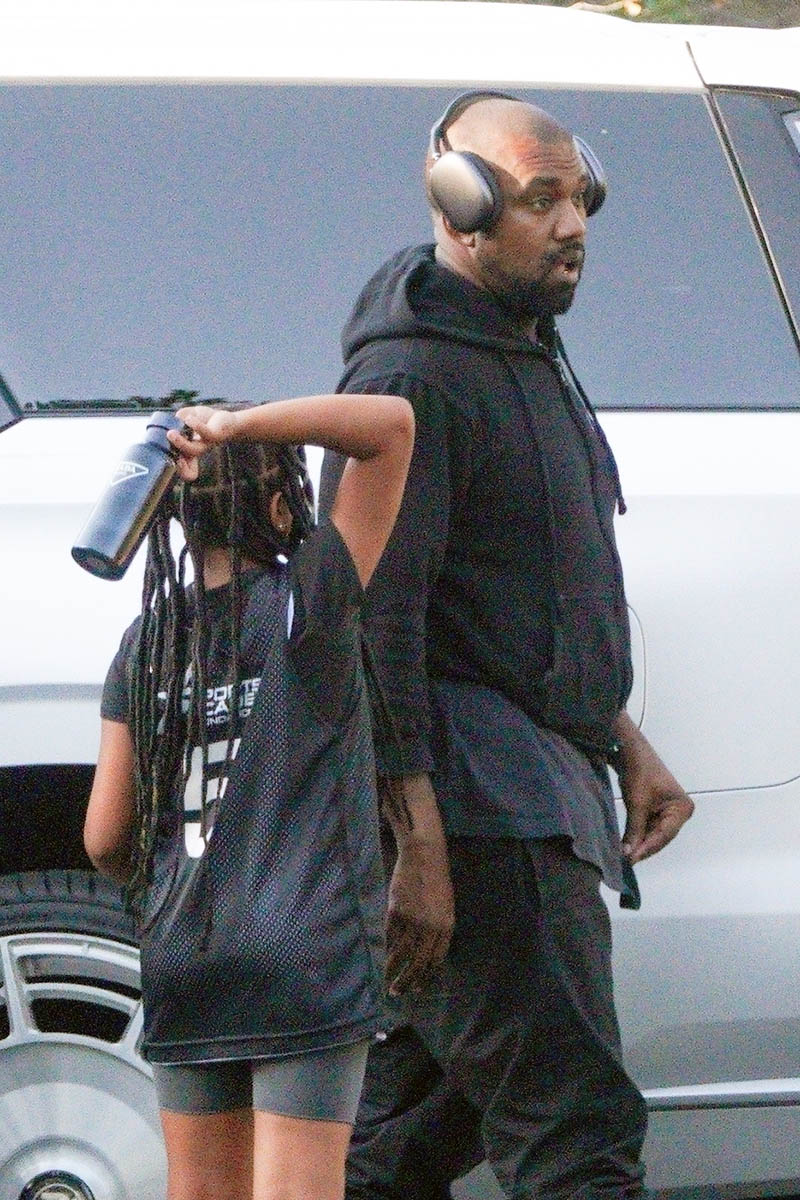 Ye, 45, recalls: "I said, 'I need you to go and say these two things: Security ain't going to be in between me and my children, and my children ain't going to be on TikTok without my permission.'"
"They can go on SNL and make jokes, they can make jokes in the media, they can plant stories, about whoever I am dating and whatever I want to do… I can tell you straight up, don't play with my kids," he said.
Ye and Kim also share son Saint, 7, daughter Chicago, 4, and 3-year-old son Psalm.