Prince Harry admits he was a racist bigot before he met his biracial wife Meghan Markle.
Harry, 38, made the shocking revelation in an interview with "60 Minutes" airing this Sunday.
"I went into this [marriage] incredibly naïve. I had no idea the British press were so bigoted. Hell, I was probably bigoted before the relationship with Meghan," he told Anderson Cooper.
"You think you were bigoted before the relationship with Meghan?" Cooper asked.
"I don't know," Harry said. "Put it this way, I didn't see what I now see."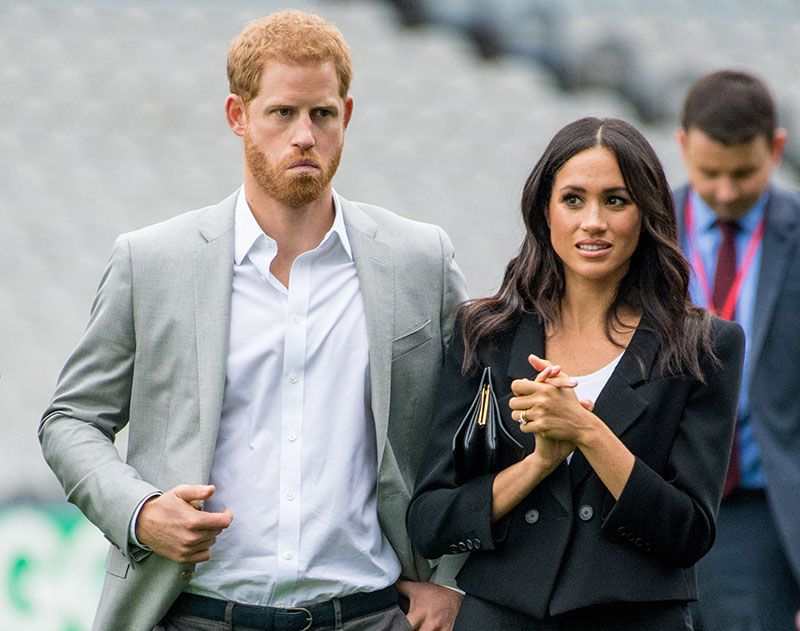 Harry revealed much more in his memoir titled Spare, which is set for release on Jan. 10.
He wrote about a drunken, blowout fight he had with Meghan, 41, after she said something he "took the wrong way."
"Maybe the wine went to my head," he wrote. "Maybe the weeks of battling the press had worn me down. For some reason, when the conversation took an unexpected turn, I became touchy. Then angry. Disproportionately, sloppily angry."
He added: "I was also just over-sensitive that night. I thought: 'Why's she having a go at me?' I snapped at her, spoke to her harshly [and] cruelly."
He said Meghan "swiftly" left the room and was gone for "a full 15 minutes" before he found her sitting alone in their bedroom.
"She was calm, but said in a quiet, level tone that she would never stand for being spoken to like that. I nodded. She wanted to know where it came from," Harry wrote. "[She asked,] 'Where did you ever hear a man speak like that to a woman? Did you overhear adults speak that way when you were growing up?' I cleared my throat, looked away [and responded], 'Yes.'"
Harry also wrote about the many fights he had with his older brother Prince William, the future king of England.
Harry was always jealous of his more mature, handsome brother. His petty rivalries with Prince William played out in the British press alongside stories about his drunken escapades and poor choices in life.
One story in particular caught the attention of Americans across the pond: the infamous Nazi Halloween costume.
A scandalous photo of young Harry wearing a military-style jacket with a Nazi symbol on the jacket sleeve was published on the front page of The Sun UK newspaper.
The photo sparked outrage in London and overseas. Americans never looked at the royal family the same again.
In an excerpt from his book, obtained by Page Six, Harry blamed his brother Wills and his wife, Kate Middleton, for his poor judgment.
He claims he called them for advice on what to wear to the party. "I phoned Willy and Kate, asked what they thought. 'Nazi uniform,' they said."
Harry said they howled with laughter when he tried on the costume in front of them. He blamed them for their bad advice, but the ultimate decision to wear the costume was Harry's.