The 6-year-old Virginia boy who shot his first grade teacher allegedly choked another teacher until she couldn't breathe.
The incident was revealed in a notice of intent to sue by 25-year-old teacher Abby Zwerner. She was shot in the chest and hand in January and hospitalized. Zwerner is currently recovering at home. A bullet is still lodged inside her, the Daily Press reports.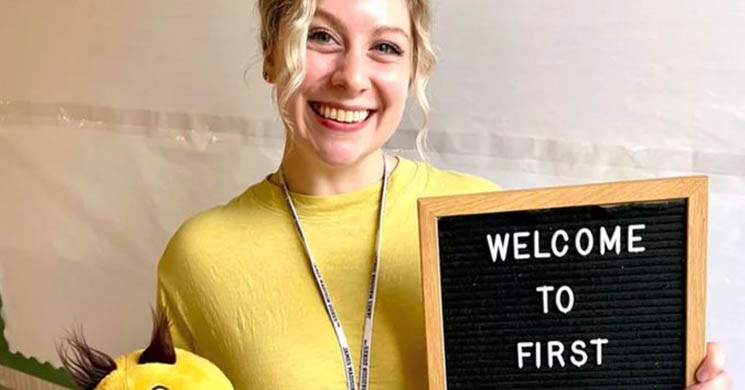 In the notice, Zwerner's attorney said the boy showed warning signs and violent behavior in the days leading up to the shooting.
The boy allegedly choked another teacher with his bare hands until she couldn't breathe, attorney Diane Toscano wrote in the notice obtained by the Daily Press through an open records request.
The boy also allegedly cursed at teachers and school staff, wandered the hallways alone, and took off his belt and threatened to whip other children on the school playground.
Two days before the shooting, the boy "slammed" Zwerner's cellphone and broke the device, according to the Daily Press. He received a one-day suspension for property damage.
The three-page notice of intent to sue was sent to Newport News Public Schools on Jan. 24. The notice alleges that school administrators repeatedly ignored warnings that the boy was a threat to teachers and students.
The notice singles out former assistant principal Ebony Parker who resigned after the shooting.
Four teachers, including Zwerner, took their concerns about the boy to Parker, but she allegedly dismissed them.
On the day of the shooting, Zwerner advised Parker that the 6-year-old was more "off" than usual, was in a "violent mood," had threatened to beat up a kindergartner, and "angrily stared down" a security officer in the cafeteria, Toscano said.
"Three different times Assistant Principal Parker was warned by concerned teachers or employees that the shooter had a gun on him at school," Toscano wrote. "The tragedy was entirely preventable if Assistant Principal Parker had done her job and acted when she had knowledge of imminent danger."
The boy's mother, who owned the gun, said the child was diagnosed with an "acute" behavioral disorder, likely conduct disorder.
The boy was under a care plan that required his parents to accompany him to class daily. The boy's mother said the shooting occurred the first week when she did not accompany him to class.
Two other intent to sue notices have been filed — one by an attorney representing a child who witnessed the shooting. The student was "emotionally harmed" by witnessing the shooting, the notice claims.
The unnamed shooter is currently in a psychiatric hospital receiving treatment. He will not be charged with any crimes due to his age.