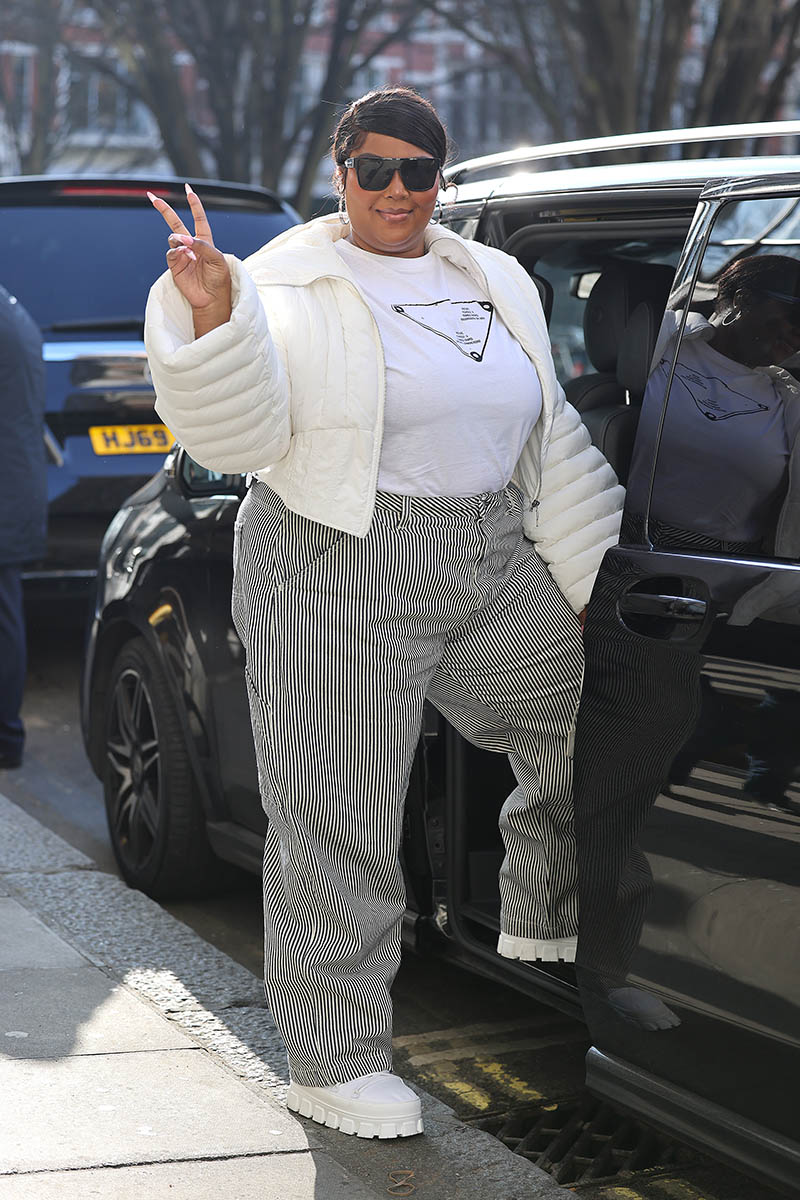 American pop singer Lizzo surprised the paparazzi by showing up fully clothed for her appearance on KISS Radio on Monday.
It's good to see the pop star respecting her body for once. But, sadly, it won't last.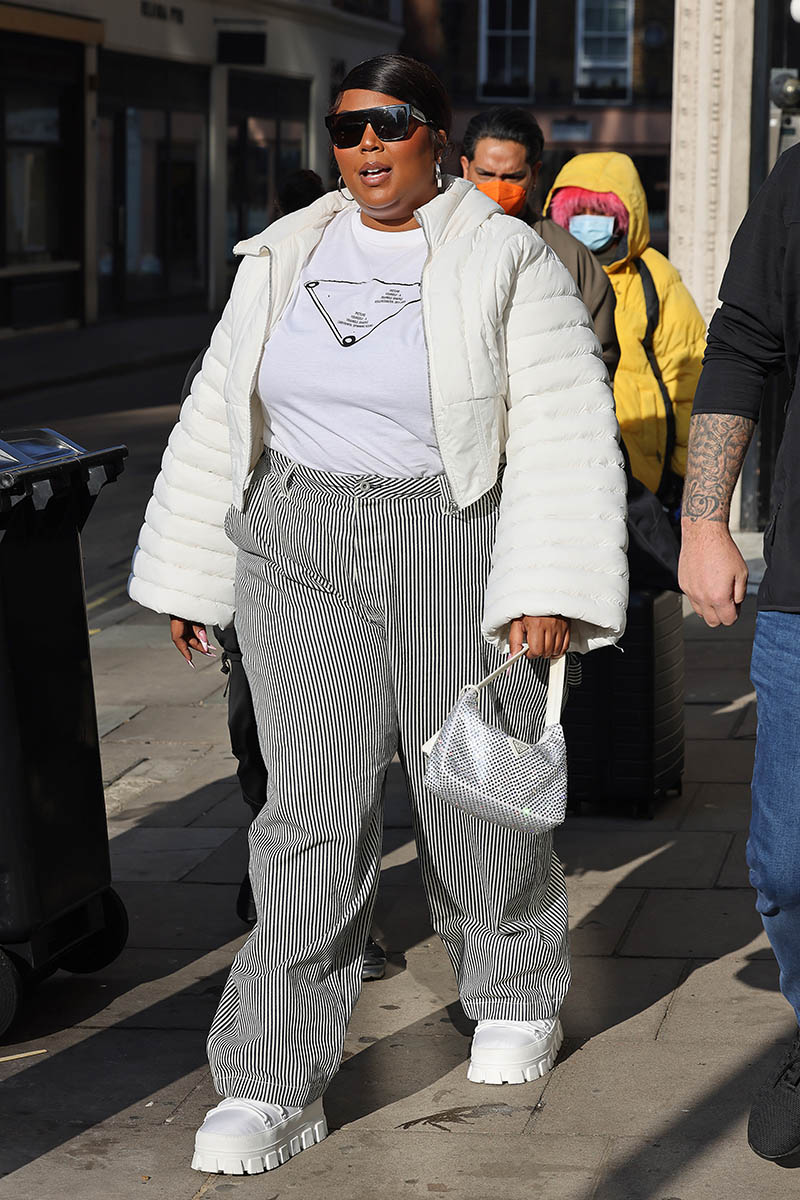 The "Truth Hurts" singer normally posts fully nude images on social media. Psychiatrists say exhibitionists compulsively expose themselves in public to attract attention.
The 34-year-old singer wore a cream cropped puffer jacket over a white Prada T-shirt (retail $1150), B&W striped Prada jeans (retail $1200) and white Prada sneakers. She accessorized her outfit with a crystal-encrusted Prada bag ($2548).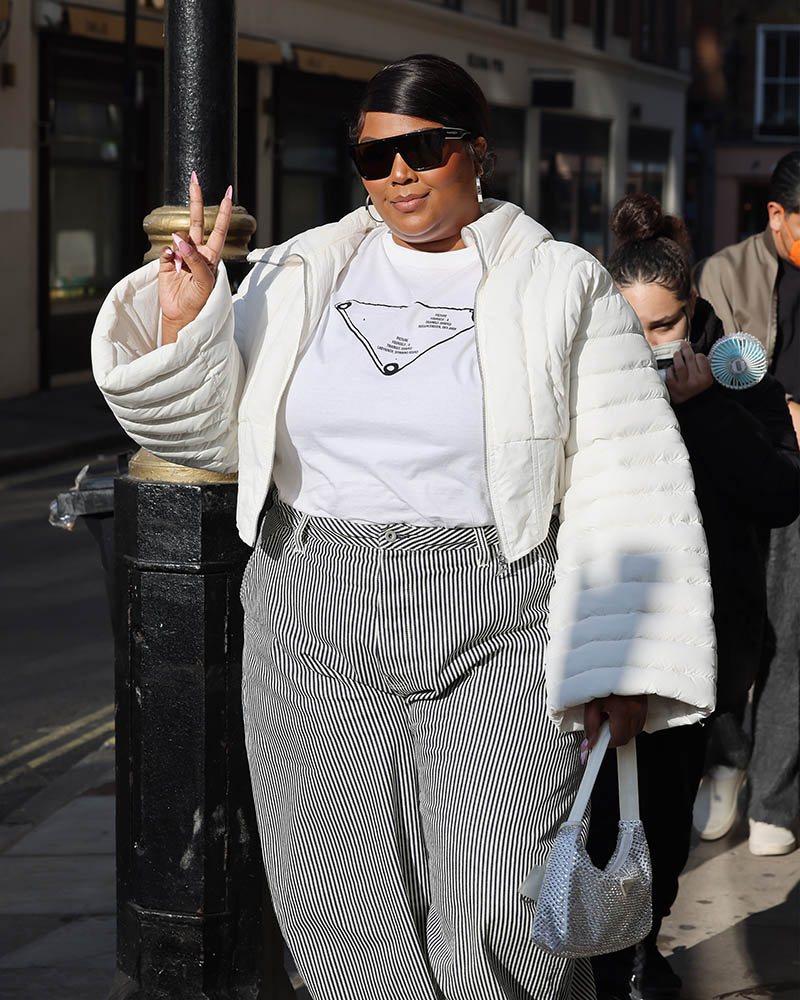 Lizzo partied with British pop singer Harry Styles until 5AM after attending the BRITs Awards in London.
Her label Sony threw an after-party at Nobu Hotel in London's Portman Square with Harry Styles.
Via DailyMail.com — Lizzo performed a show-stopping medley of the hit songs from her award-winning album Special and brought the house down. She wore a scene-stealing pink fluffy dress that had an eye-catchingly huge neck piece and train, which she whipped off halfway through.