A U.S. government official says a reconnaissance balloon from China is over the central part of the U.S. and moving in an easterly direction toward New York or Washington, DC.
No one knows what will happen when the balloon reaches the East Coast this weekend.
Defense Department spokesman Brig. Gen. Pat Ryder said Friday that the balloon "continues to move eastward and is currently over the center of the continental United States. Again, we currently assess that the balloon does not present a military or physical threat to people on the ground at this time."
Ryder added that the balloon will be over the U.S. "for a few days," according to Fox News.
There seems to be no sense of urgency to find out why the balloon is in U.S. airspace.
President Biden hasn't changed his schedule. He's on his way to Delaware for a relaxing weekend. Biden declined to answer any questions from the press about the balloon before he left for the weekend.
China officials claim the gigantic balloon is just a weather forecasting device that "blew off course."
Beijing urged calm and stated the balloon was simply collecting weather data when it blew off course from China, floated into Canada and just happened to end up over sensitive nuclear sites in Montana.
Beijing officials rejected reports that the balloon is spying on sensitive nuclear sites.
The Chinese foreign ministry said it regretted that the balloon accidentally entered U.S. airspace after traveling all the way from China and into Canada.
Secretary of State Antony Blinken has postponed a planned visit to China after the Pentagon tracked the balloon for three days.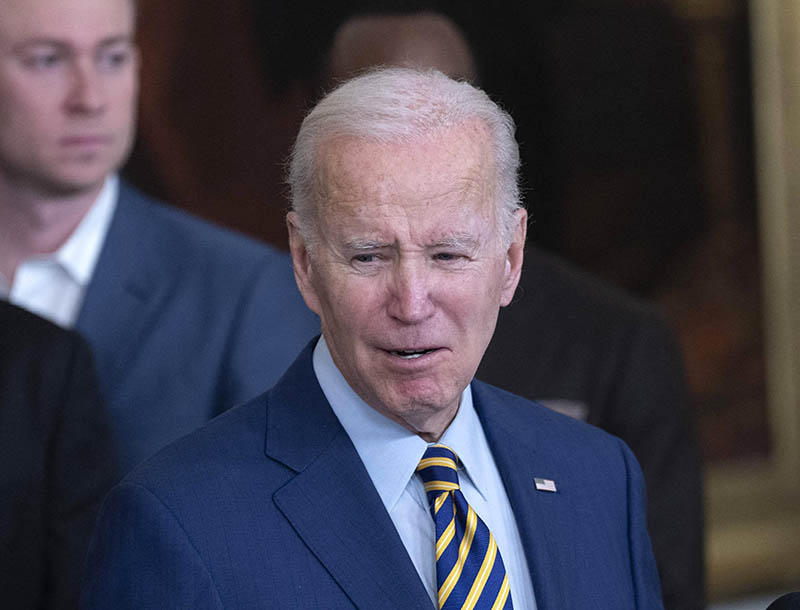 President Biden wanted the balloon shot down, but a top general overruled him.
Former President Donald Trump said he would have ordered the balloon to be shot down. Trump supporters say the balloon never would've blown off course in the first place if Trump was still in office.
The balloon – which is as large as three city buses – triggered fears among Montana residents that it could be carrying more than weather forecasting equipment.
A map created by meteorologist Dan Satterfield showed the balloon departed central China, avoided Russia, floated over the Aleutian islands and over Alaska before entering Canada, then U.S. airspace.
Defense officials say they are monitoring the situation closely.
This is comforting.
Joe Biden completely ignores questions about the Chinese spy balloon. pic.twitter.com/riSY1dwSCN

— Greg Price (@greg_price11) February 3, 2023
This Chinese spy balloon is nuts. What's even crazier is the US deciding to leave it up as a decoration rather than bring it down or capture it. Makes you wonder if we're being told the truth. Credit: Chase Doak pic.twitter.com/KeT3fpvZlY

— Manuel (@TooManyMannys) February 3, 2023