Former Fox News anchor Megyn Kelly said CNN anchor Don Lemon is "the face of a Black, gay male who is un-cancellable at CNN."
Kelly criticized CNN for sending Lemon to a "re-education camp" rather than terminate him for making sexist remarks about women.
According to The Daily Beast, Lemon, 56, will undergo anti-bias training after he said GOP presidential candidate Nikki Haley was "past her prime".
The troubled news anchor drew backlash from women's groups last week when he said Haley, 51, was too old to run for the nation's top office.
"This is not a left and right [issue]," Kelly said on Tuesday's episode of her SiriusXM show. "This is about decency. Do women matter?"
Kelly, pictured with Lemon in 2017, continued: "Don Lemon's re-education camp is a farce. It's a lie and we know it. And for them to continue tolerating it makes them part of the problem."
"They had pictures in the New York Post of Don Lemon in Miami and South Beach frolicking in the ocean over the weekend," Kelly said. "He just looked totally relaxed and happy and I was like, 'That is the face of a black, gay male who is un-cancellable at CNN.'"
Female CNN staffers are furious that Lemon can keep his job if he undergoes diversity and inclusion training to change his behavior toward his straight female co-workers.
Female staffers reportedly told network bosses they will walk out if Lemon is not fired, according to DailyMail.com.
"People are hurt by his actions and are not going to let this go. It is like every woman over 50 in America has taken this as a personal insult. The female staffers at CNN definitely have. He needs to make his vacation a permanent one."
Another CNN staffer reportedly said "the women of CNN are angry. He's made it impossible to do their jobs. He's an embarrassment to the network and needs to go."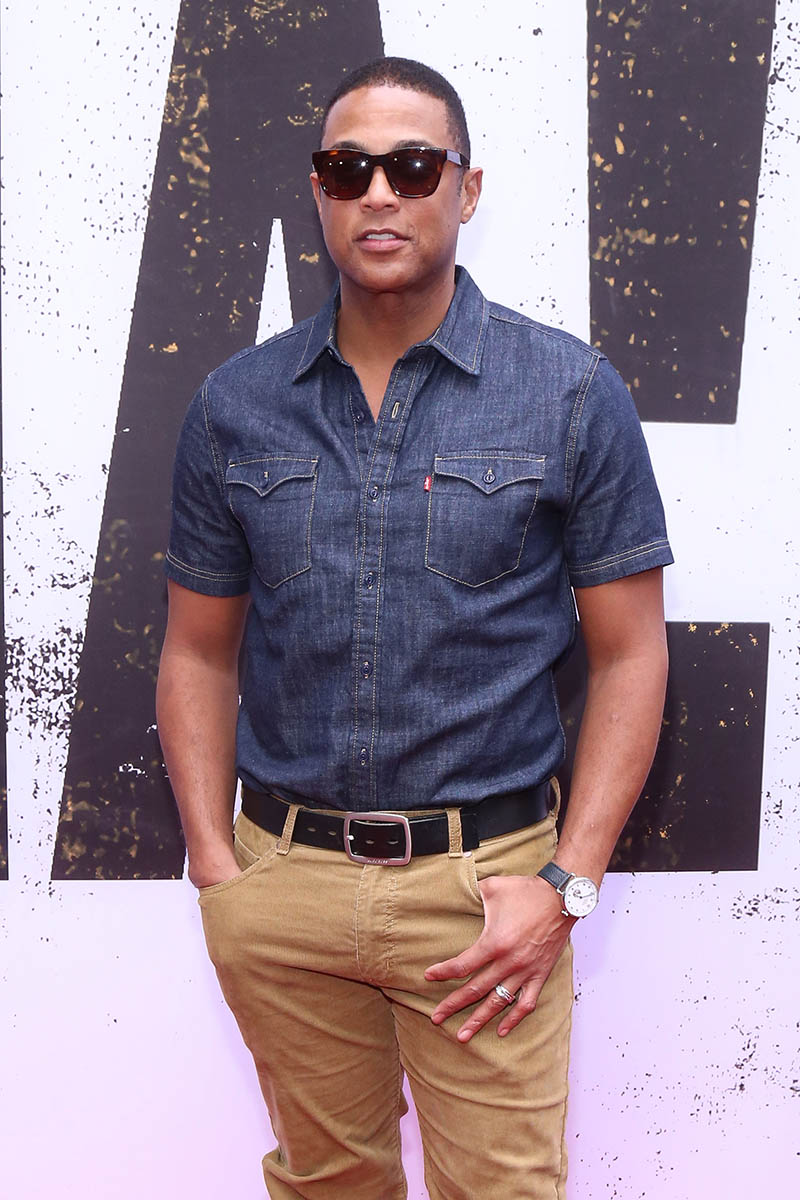 Lemon's sexist remarks outraged his "CNN This Morning" co-hosts Poppy Harlow, 40, and Kaitlan Collins, 30.
"There is not one person at CNN who thinks that he should remain on air," said an insider. "He knows how badly he screwed up and he also knows that he cannot talk his way out of this one. His apology meant nothing."
CNN boss Chris Licht sat down with Lemon on Monday after the longtime CNN anchor returned from his Miami vacation.
"To my CNN Colleagues, I sat down with Don and had a frank and meaningful conversation. He has agreed to participate in formal training, as well as continuing to listen and learn," Licht wrote in an internal memo to network staff on Monday evening. "We take this situation very seriously."
Licht added that "Don will return to CNN This Morning on Wednesday."