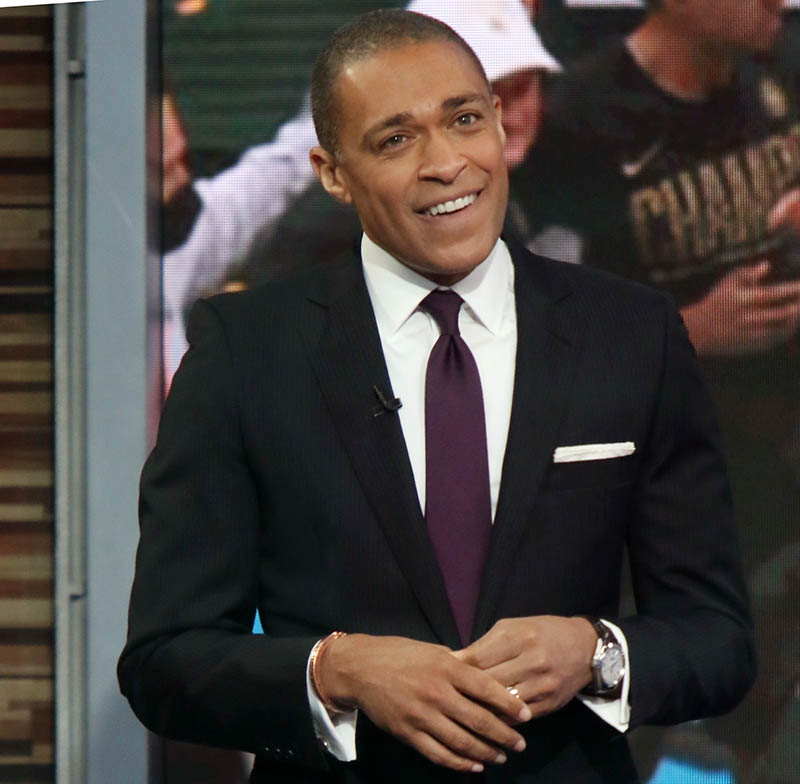 A fourth ABC staffer has come forward to reveal she had an affair with former "GMA3" host TJ Holmes. The woman, identified only as Sascha, claims he treated her like a "throwaway object." She added that Good Morning America was run by a bunch of horny "high school students."
Sascha said she had an affair with Holmes in 2014 when she was 27 and he was 38, according to The Cut.
She said they met when she worked the overnight shift at ABC News. They had sex in his locked office and in hotel rooms near the network's Upper West Side headquarters.
At the time, Holmes was married to his long-suffering wife, corporate attorney Marilee Fiebig. He recently filed for divorce from Fiebig after she refused to divorce him.
Sascha's story is the latest revelation in Holmes' sordid sex life. The promiscuous former anchor allegedly had extramarital affairs with at least three other co-workers.
Holmes and his co-anchor Amy Robach revealed their secret love affair in November.
Initially, ABC News president Kim Godwin (pictured) dismissed their workplace romance as a consensual relationship between two adults.
In the meantime, ABC was conducting an investigation into rumors that Holmes had sex romps with younger subordinates on the job.
Holmes and Robach were finally let go on January 27 after they both received payouts of their remaining contracts.
Sources allege there is a "rampant" sex culture in ABC's newsroom and that other senior execs preyed on younger staffers who were eager to be promoted.
So far, no lawsuits have been filed.