Pop singer Ciara was fully dressed at the Fashion Trust U.S. Awards held at Goya Studios on Tuesday, March 21, in Los Angeles.
She was dressed smartly in an all-black attire designer by Grace Ling. The ensemble included a black maxi skirt, black blazer and a sheer top.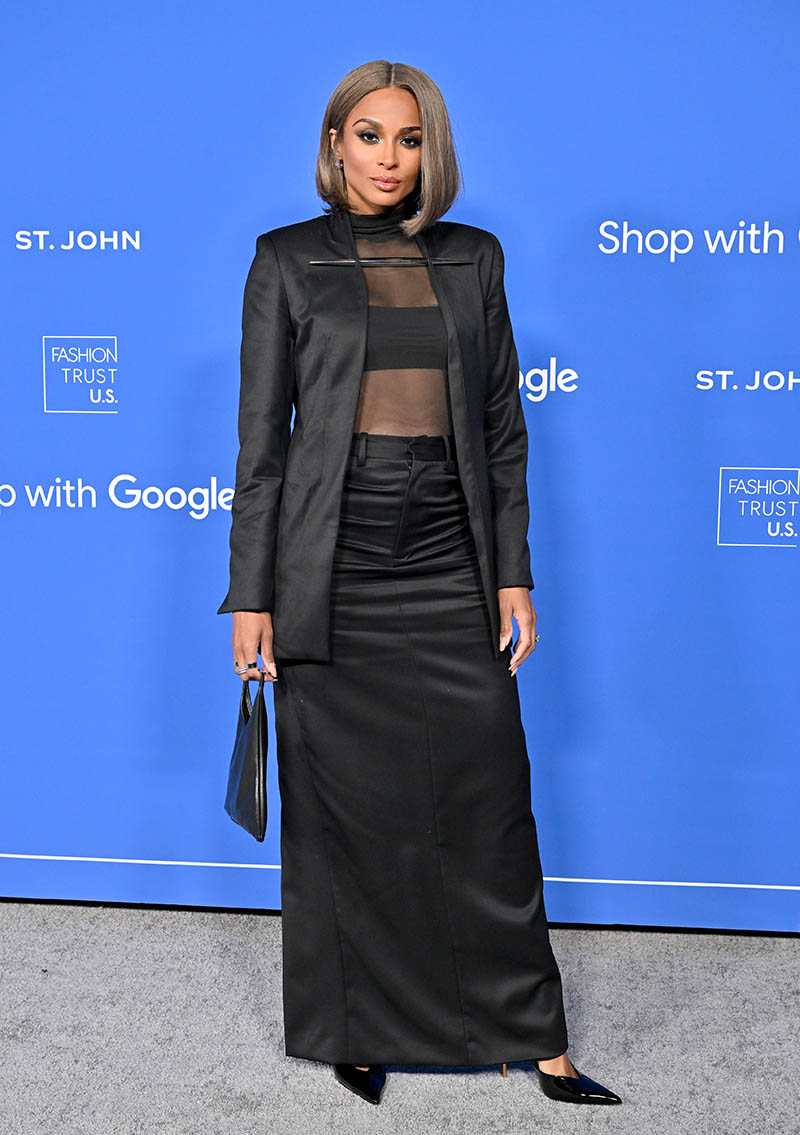 As you know, Ciara was heavily criticized for showing up practically naked to the Vanity Fair Oscar Awards after-party.
Ciara's husband, NFL star Russell Wilson, didn't accompany her to Tuesday's awards show, which further fueled rumors that he was upset over her attention-seeking attire at such a high society event.
However, in an interview with Essence magazine, Ciara insisted her marriage is rock solid. She said Russell allows her the independence to express herself how she sees fit.
"The thing that I love about my husband is that he speaks life into my independence. Before I came into his life, he knew who I was. And he's always respected that from day one."
"I think there's something really beautiful about the woman that knows who she is and is confident in who she is. She's fearless. She goes after what she wants. Even if you're a stay-at-home mom, there's still an independence that you have to make the house go round to make things happen. Or the girl that's out there grinding, trying to get it. I've been that girl since I was a little girl. I mean, I had to do a lot on my own. Whether it was from the vision of the songs I would write, starting with 'Goodies,' or whether it was from running my own label – that's who I am."
In a TikTok video, the 37-year-old mom-of-3 responded to the criticism by filming herself wearing a bedsheet.
She titled the video "POV: How I'm Pulling up to Vanity Fair Next Year."
She captioned it: "Selective outrage."