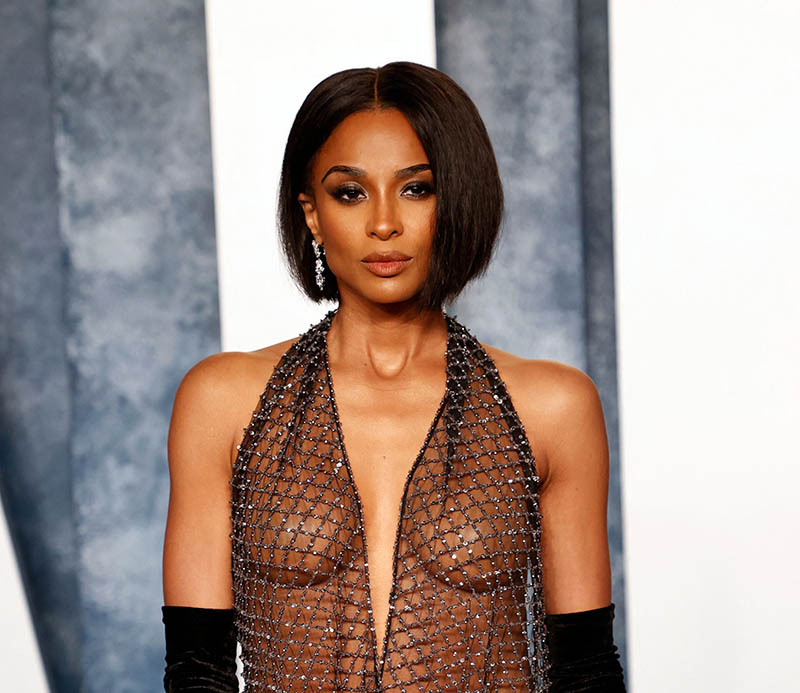 Ciara Wilson clapped back at critics who savaged the see-thru frock she wore to the Vanity Fair Oscars after-party on Sunday.
One could hardly call Ciara's frock a gown. The fabric resembled mosquito netting over a black thong. She completed her look with black opera gloves and strappy heels.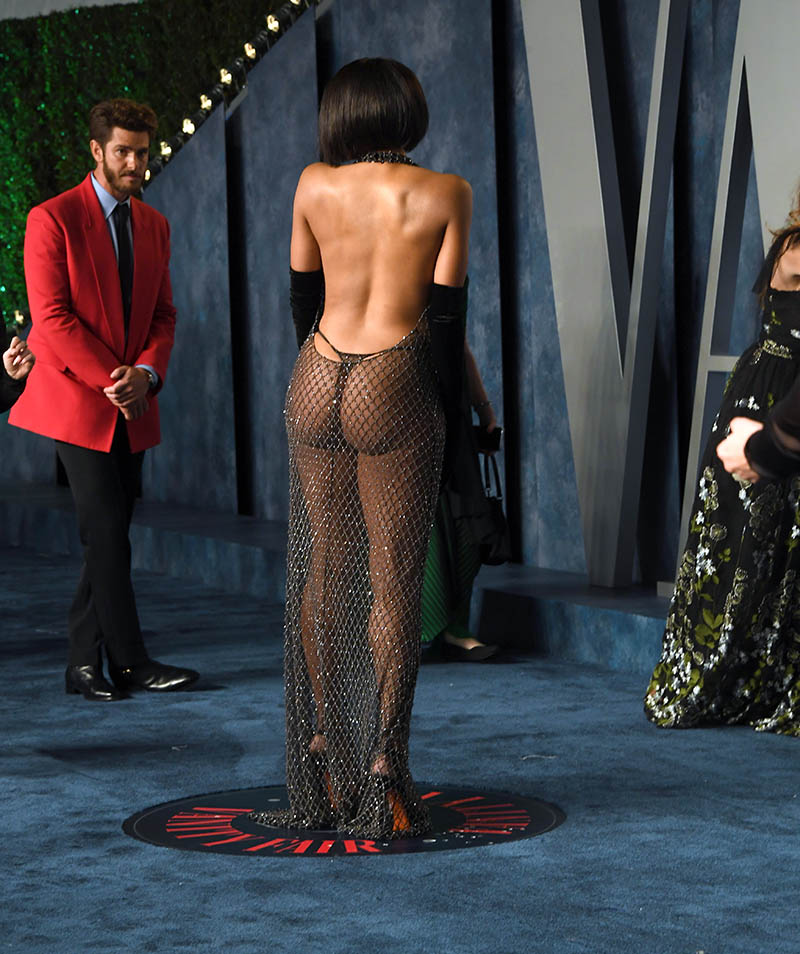 Critics shamed the 37-year-old mom-of-3 for ignoring the elegant dress code and dressing inappropriately.
After the uproar died down, Ciara responded by filming herself in the attire she plans to wear next year.
In a TikTok video, she's wearing a bedsheet and dark sunglasses. She titled the video "POV: How I'm Pulling up to Vanity Fair Next Year."
She captioned the video: "Selective outrage."
Ciara was accompanied to the Oscars by her milquetoast husband, NFL quarterback Russell Wilson.