Social media reacted to Chloe Bailey's steamy sex scene with Lori Harvey's boyfriend Damson Idris in Donald Glover's scripted series, "Swarm."
"Swarm" stars Dominique Fishback as "Dre," an obsessed fan of a studio singer pop star. The series is available on the Amazon prime app.
The sex scene, which is going viral on social media, shows Damson's character, Khalid, and Chloe's character, Marissa, having rough sex while Dre watches them from an open doorway.
In an interview, Chloe, 24, explained she was "scared" to film the very realistic-looking scene with Damson.
Chloe said Damson made her feel comfortable during the torrid scene.
Rapper Gunna's ex-girlfriend (pictured recently with her new boyfriend) says she was nervous during the sex scene because she's practically a virgin.
"As open and liberal as I am about my body, I was very scared because I haven't had that many partners," Bailey explained. "I'm not like that … sexual and open. Damson made it really comfortable… There were limited people on set. It was a closed set."
Viewers are not convinced that Chloe and Idris were simulating sex for the camera. Some viewers believe the scene and her moans were real. It was so realistic that the scene was filmed on a closed set with only the director and camera operator in the room.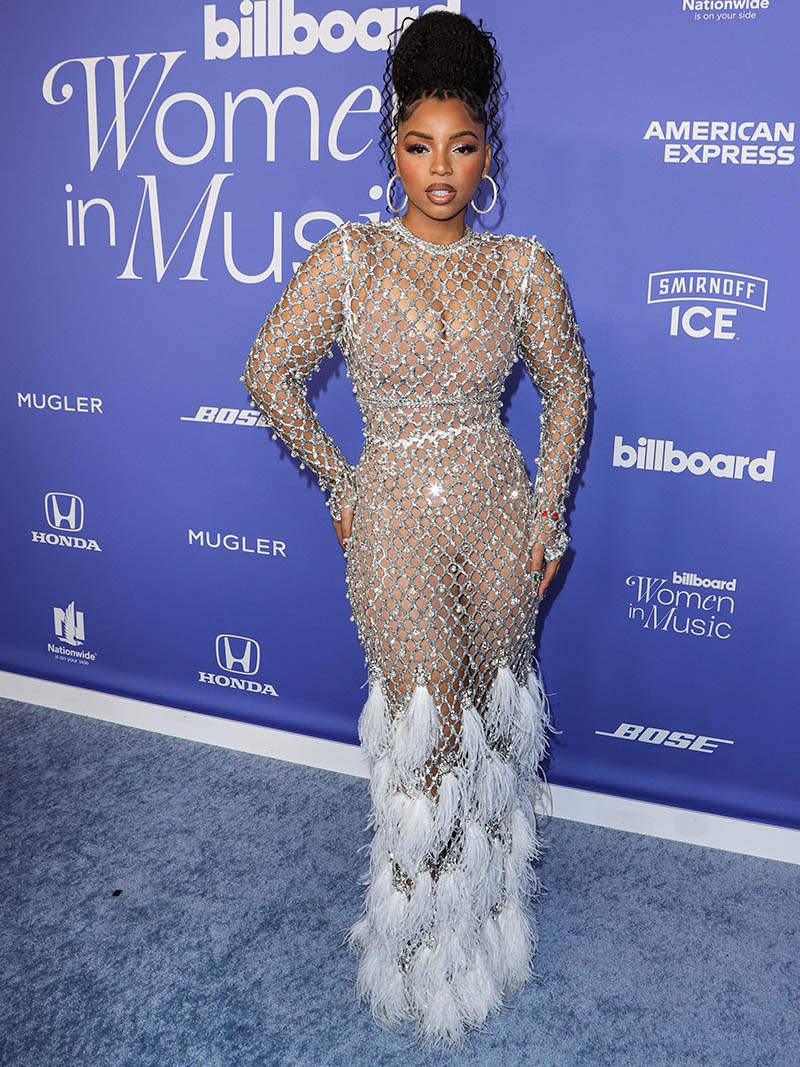 Chloe is best known for being part of R&B duo Chloe x Halle with her sister Halle Bailey, 22. The two girls were mentored by Beyonce and signed to her Parkwood Entertainment, before releasing their debut EP Sugar Symphony in 2016.
Watch the NOT SAFE FOR WORK scene below.

Donald Glover's new show "Swarm" just dropped on Amazon Prime and there's a sex scene between Damson Idris & Chloe Bailey pic.twitter.com/FflQNmkyRY

— SOUND (@itsavibe) March 17, 2023
Chloe Bailey on how Damson Idris made her comfortable filming her first love scene in 'Swarm' #SXSW pic.twitter.com/jKhKmlTHj4

— Deadline Hollywood (@DEADLINE) March 11, 2023
This one has always wanted us to see her naked im not surprised

— yezi (@yezi_sm) March 17, 2023
Seeing Damson Idris hittin Chloe Bailey from the back is not how I expected #Swarm to start off ?

— Dana (@Shimekaveli) March 17, 2023
3 minutes into this show Damson Idris is smashing Chloe Baileys cheeks? Pls woz all dis

— ?? Lyds ?? (@yupitslydia) March 17, 2023
i did not expect to get on this app this early and see a chloe bailey & damson idris sex scene ?

— brianna (@_briannaraye) March 17, 2023
So Damson, you're sleeping with Chloe Bailey? Don't you have a girlfriend?

*Damson Idris mum voice*

— Fettuccine Fiend ? (@KeksiOsheeks) March 17, 2023
that nigga damson idris living my dream with that chloe bailey scene, day officially ruined.

— ?? (@lungisanii_) March 17, 2023