YouTuber Tasha K publicly apologized to rapper Cardi B after her appeal of Cardi B's $4 million verdict was rejected by judges.
In a 5-page decision, the U.S. Court of Appeals for the Eleventh Circuit in Georgia rejected an appeal from LaTasha Kebe, whose attorneys argued the verdict was the result of a "very lopsided presentation of evidence to the jury," Billboard reported.

READ ALSO: Cardi B Asks 11th Circuit Court of Appeals to throw out Tasha K's Appeal

The judges ruled that Tasha K failed to submit required post-verdict motions to the trial judge, therefore, she forfeited the right to make her case in an appeals court.
"Defendant LaTasha Kebe asks for a new trial, saying that there was insufficient evidence for the jury verdict against her," the judges wrote. "But as she all but admits, she didn't make either of the required post-verdict motions in the district court."
While awaiting her appeal, Tasha K taunted Cardi B in social media posts, and vowed to never pay the rapper.
The disgraced YouTuber finally admitted defeat on her Twitter account on Tuesday.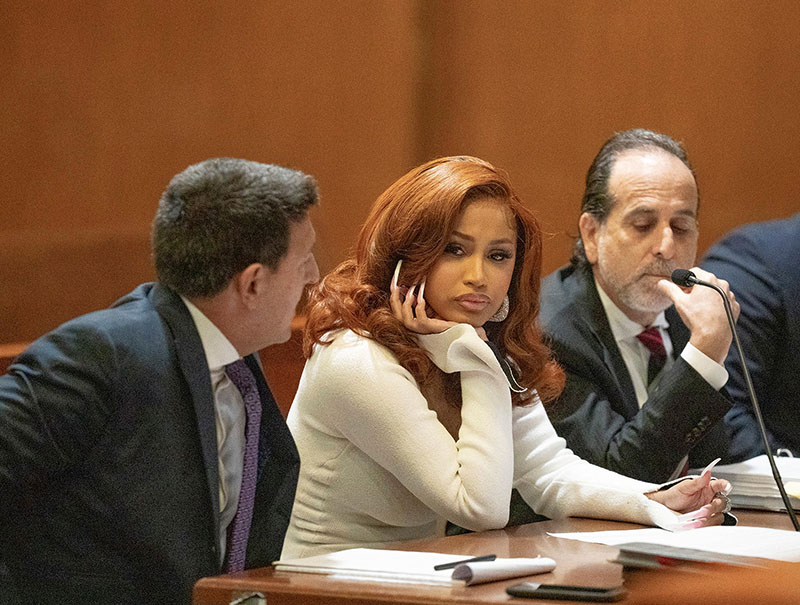 "Damn Winos! We lost the appeal… against #CardiB sad day.. but I'm gonna be alright.. I appreciate all your love & support. Throughout this fight. Today we throw in the white flag… what happened will never happen again… To Cardi & Her team, I apologize sincere. We Live, & Learn [sic]."
In another tweet that showed her wearing a mock McDonald's uniform, Tasha promised to find a real job to pay the rapper what she owes.
Tasha also begged her followers not to donate any money to GoFUndMe in her name.
#TashaKGetsAJOB???????

I will let y'all what Part-Time gig I get so I can pay off this damn debt. #iaintgotit but I'm gonna get it. ?????????? @mcdonalds @wendys @burgerking any positions available..? i will do anything pic.twitter.com/yVQZMJ09sg

— UNWINEWITHTASHAK (@unwinewithtasha) March 21, 2023
Please Do NOT Donate to Any GoFundMe's in my name at all! If you get scammed, it ain't on me! Just FYI

— UNWINEWITHTASHAK (@unwinewithtasha) March 21, 2023