Rapper/actor Christopher "Ludacris" Bridges was honored with his own star on the Hollywood Walk of Fame in Los Angeles, CA. on Thursday.
Ludacris, 45, was joined by his mom Roberta Shields (not pictured), his wife of 9 years, Eudoxie, and his four daughters: Karma, 21, Cai Bella, 9, Cadence Gaelle, 7, and 22-month-old Chance Oyali.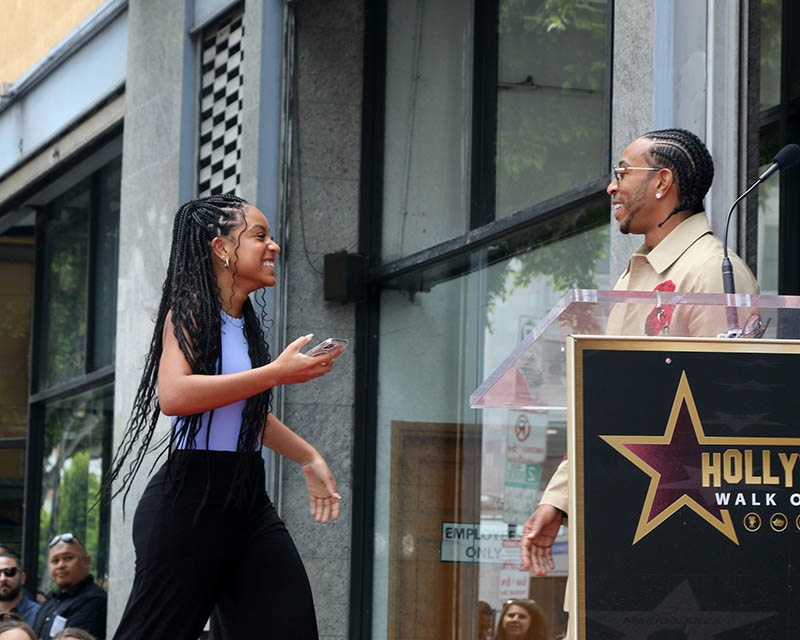 Ludacris was surprised by his eldest daughter, Karma, who described her dad as "my rock, my hero" and "the perfect example of a father."
"After receiving your text on Thursday, asking if I could make it to L.A. for your Hollywood star — it took everything in me to come up with an excuse of why I couldn't make it here today," Karma told her father. "The truth is, I wouldn't miss it for the world."
She continued: "I am so proud of you, dad. Congratulations to a legend of an artist and a legend of a father."
Luda's costars and close friends were also there to support him, including Vin Diesel (left), LL Cool J (right), Queen Latifah, Michelle Rodriguez, Jordana Brewster, Tyrese Gibson, and Cody Walker (brother of the late Paul Walker).
In his tribute speech, Vin Diesel, 55, called his "Fast X" costar and friend a "king" who has "a beautiful loyalty."
"If you take anything from this star, if you take anything from this king, if you take anything from his life, know that with every step he's maintained a beautiful loyalty. And that loyalty will drive you far," said Diesel. "That loyalty will make your brothers and your family feel supported at all times. That loyalty is imperative. Maintain that."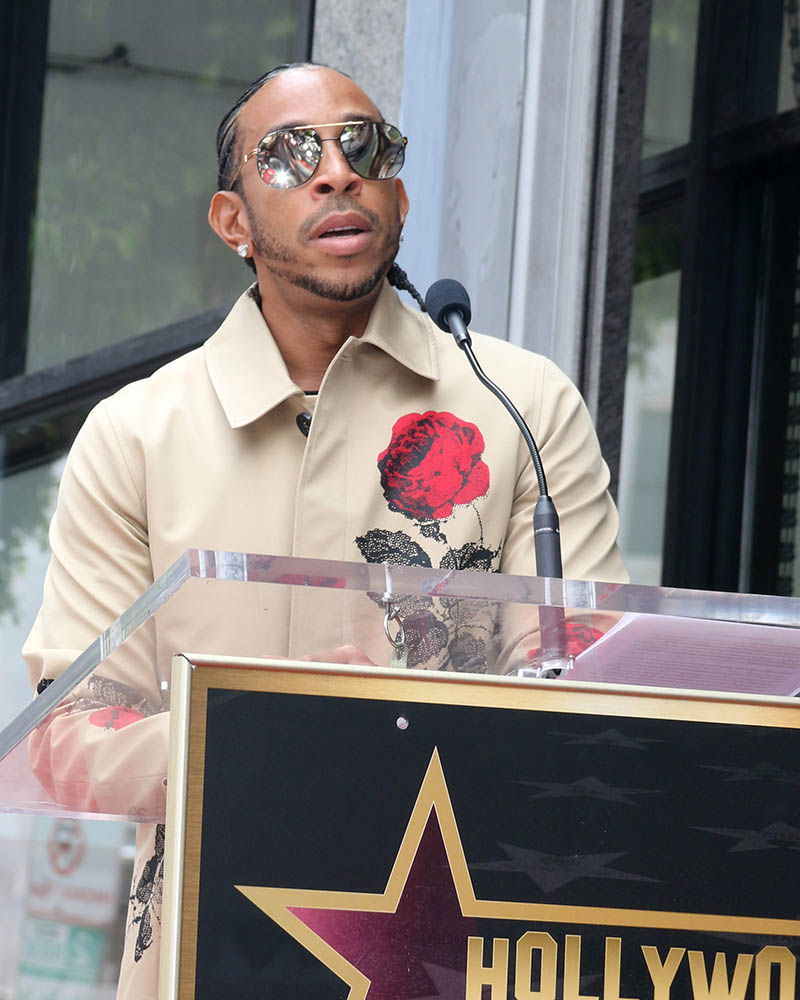 In his speech, Ludacris said the ceremony was "mind-blowing" and that he "was trying hard not to cry" during Diesel's tribute.
"Getting a star is a statement. But be clear about this statement: The even bigger statement to me is that we are all interconnected," said Ludacris. "And I am a culmination of the people who showed up for me today believing in me and pushing me, to inspire me. I am a reflection of you. … I'm nothing without you. Thank you."
Ludacris and his good friend Queen Latifah pose for photos at his Walk of Fame ceremony.
In an interview with Variety, Luda explained how his younger self would have reacted to getting his own star: "'Get the f— out of here.' Not because a star was not possible. I don't think that I could have seen that far down the line," he said.
He continued:
"When it came to music, I had blinders on at that time because I knew that I had so much to prove. Now, I have much to prove in film and music — the two most sought-after dreams in the world, rock star and movie star. I'm loving it."
Luda kisses his mom, Roberta Shields at his Walk of Fame star ceremony.
Ludacris poses with his manager Chaka Zulu (left) and friend, Jeff Dixon (right) at his Walk of Fame star ceremony.