Cardi B has a thing for designer footwear with towering heels. This week, she made a bold fashion statement in a pair of sculpted platform shoes.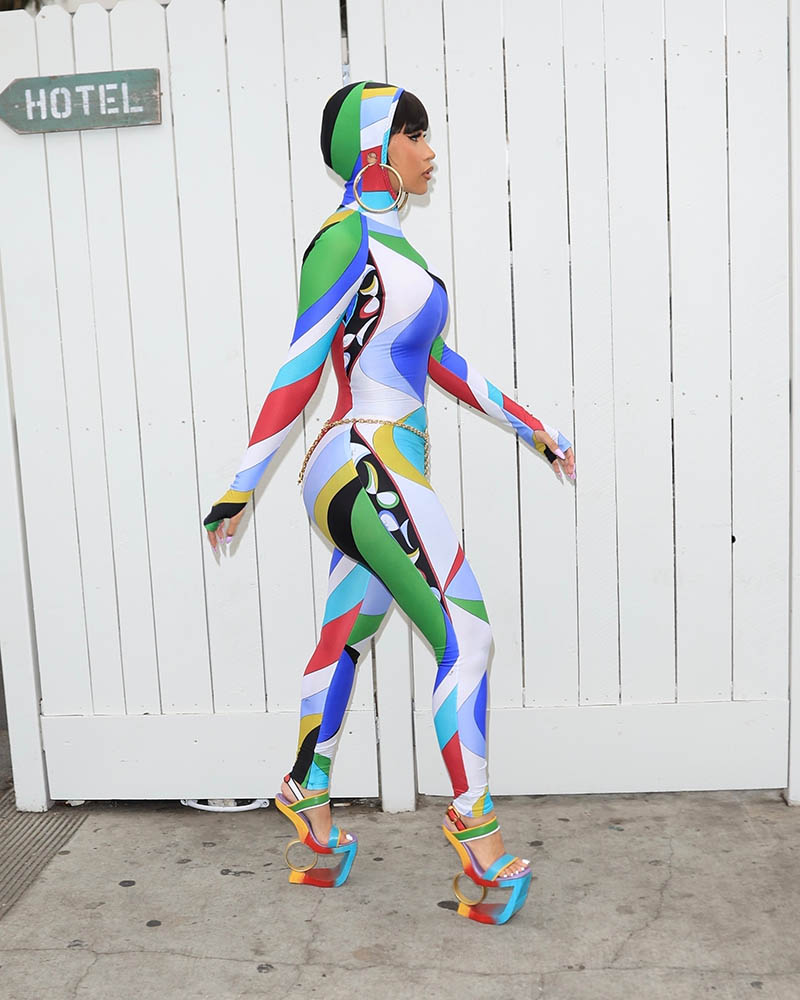 On Monday Cardi B wore plywood platform heels to an event in Santa Monica for Whipshots — her line of vodka-infused whipped cream.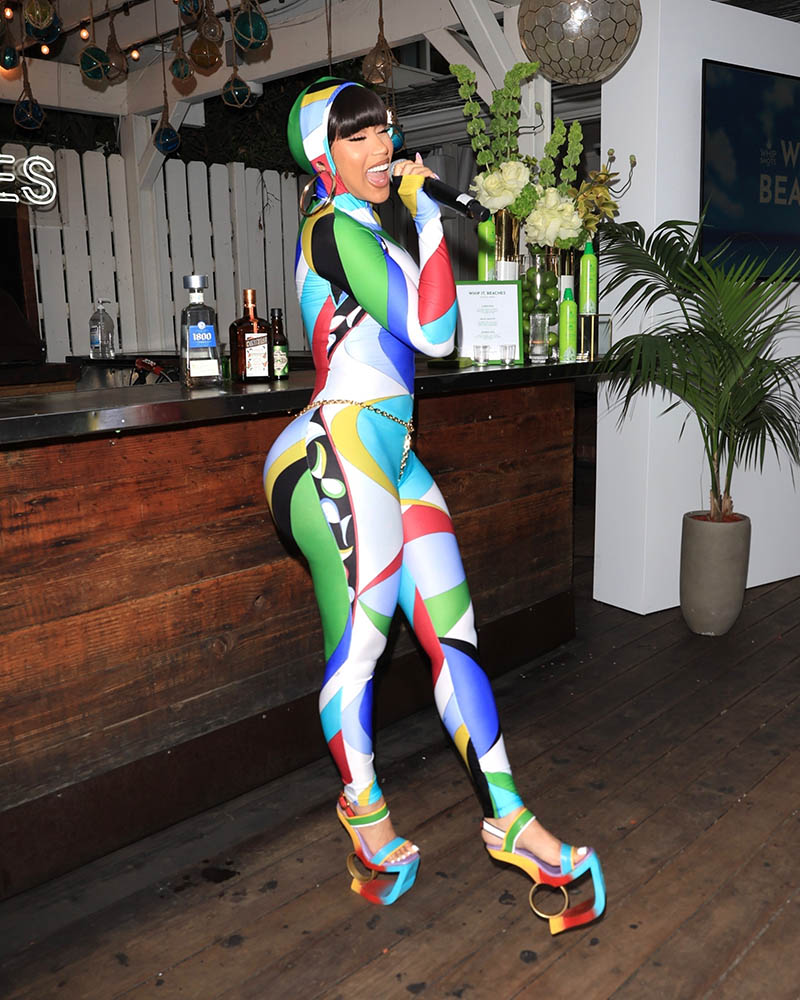 For the event, she wore a colorful printed Pucci hooded catsuit from the spring 2023 collection. She accessorized the outfit with a pair of multicolor sculptured platform shoes with no heels.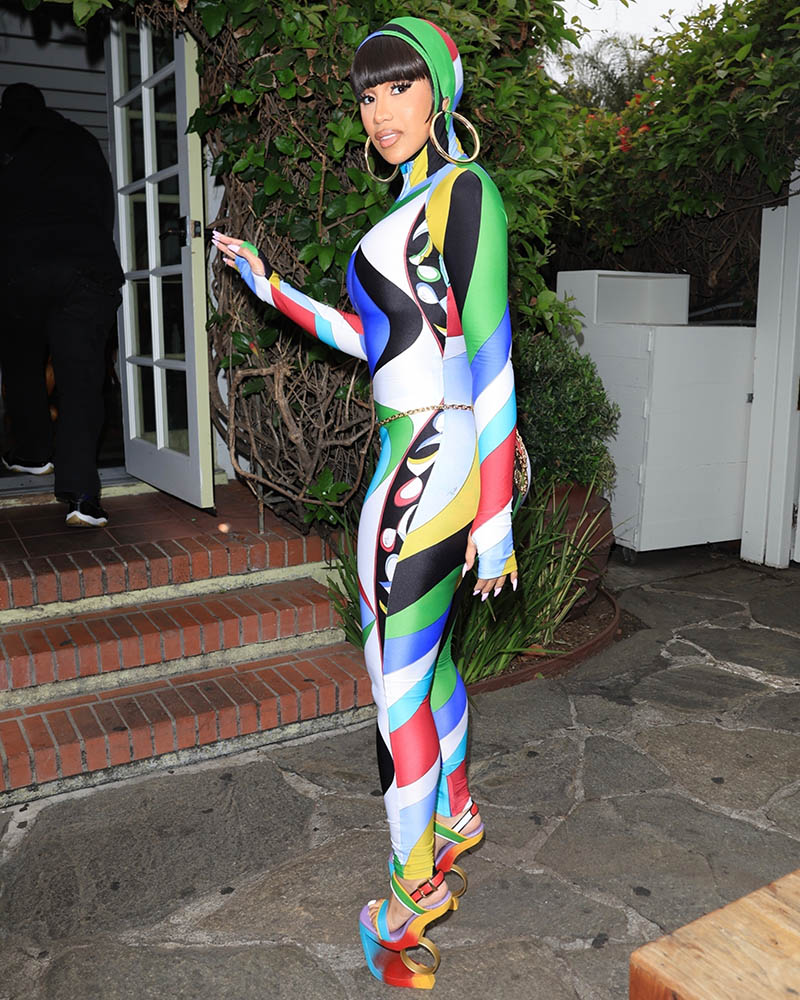 According to Vogue magazine, the shoes, dubbed Jenna II Platform from Harry Kristoff x ShoesUSA, features two-tone leather upper w/ ankle strap and leather piping with a 7-inch scooped out plywood cutout platform (retail $569).
According to Vogue, these shoes are in the high-risk fashion category: "You have to balance yourself and put all of your weight on to the toes."
Vogue described Cardi B's excellent balancing act as "true talent."