Gayle King low-key dissed Whoopi Goldberg for downplaying Meghan and Prince Harry's car chase story.
A spokesperson for the royals claimed they were chased by paparazzi after attending an awards show in New York City last week.
Harry, Meghan and her mom Doria Ragland hopped into a taxi cab after attending The Ms. Foundation Women of Vision Awards.
The cab driver said the couple "looked nervous" and they asked him to drop them off at a police station.
But the NYPD debunked their story. And photo agency Backgrid.com also dismissed the story, saying one of their three photographers was riding a bicycle.
"The View" co-host Whoopi Goldberg was among those casting doubt on the story:
"Their spokesperson called it a near catastrophic car chase, others said it wasn't bad. But I think people in New York know if it was possible to have car chases in New York, we'd all make it to the theater on time," she said, as the audience laughed out loud.
Goldberg added that the spokesperson probably confused New York City for Los Angeles where car chases are a normal occurrence.
"I think their spokesperson referenced something that you generally would reference in Los Angles. That's where you have chases, that's where you can move at high speeds. I think they were dealing with aggressive paparazzi… but it just doesn't work in New York."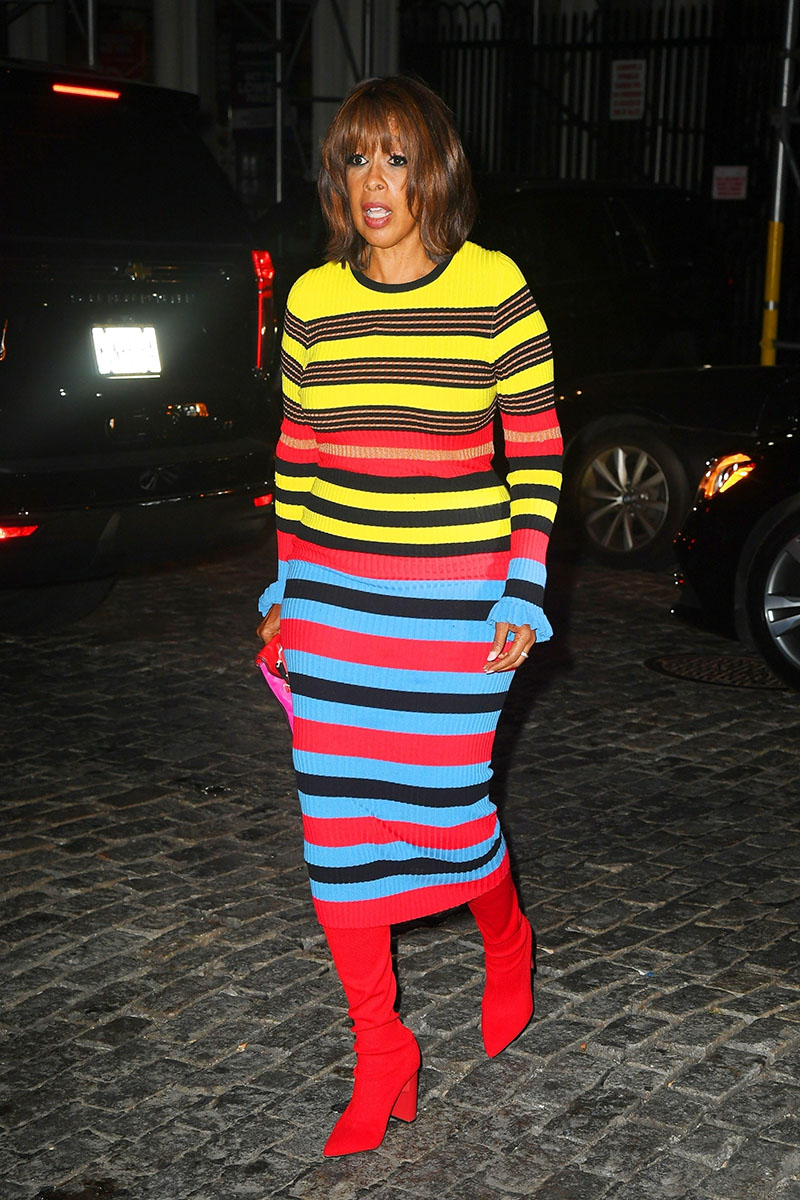 However, Gayle King said it was "very troubling" that Whoopi downplayed the incident.
"It's troubling to me that anybody would try to downplay what that would mean to them," Gayle said. "That's very troubling to me. I'm just really sorry it happened and very sorry they had to go through it. Everybody can have all of their opinions, but I always go back to, 'How did [Harry and Markle] feel in that moment?'"
Gayle's best friend, Oprah, interviewed Harry and Meghan for a highly-rated TV special. Gayle and Oprah think very highly of the royals.
Even Whoopi Goldberg doesn't believe Meghan Markle and Prince Harry.

The View host said of the alleged 2 hour car chase:

"It just doesn't work in New York." pic.twitter.com/3JH7GK5Npr

— Oli London (@OliLondonTV) May 18, 2023