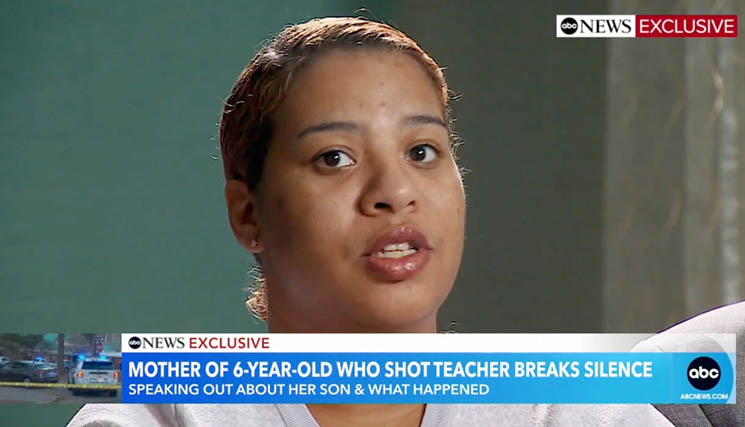 Deja Taylor, the mother of a 6-year-old boy who shot his first-grade teacher, said he opened fire because the teacher ignored him.
The unnamed boy shot and wounded Abigail Zwerner, 25, at Richneck Elementary School in Newport News on January 6.
Taylor appeared Wednesday on ABC's Good Morning America. She said her son shot his teacher because he felt the teacher ignored him.
Taylor said the boy "actually really liked" his teacher but "he felt like he was being ignored."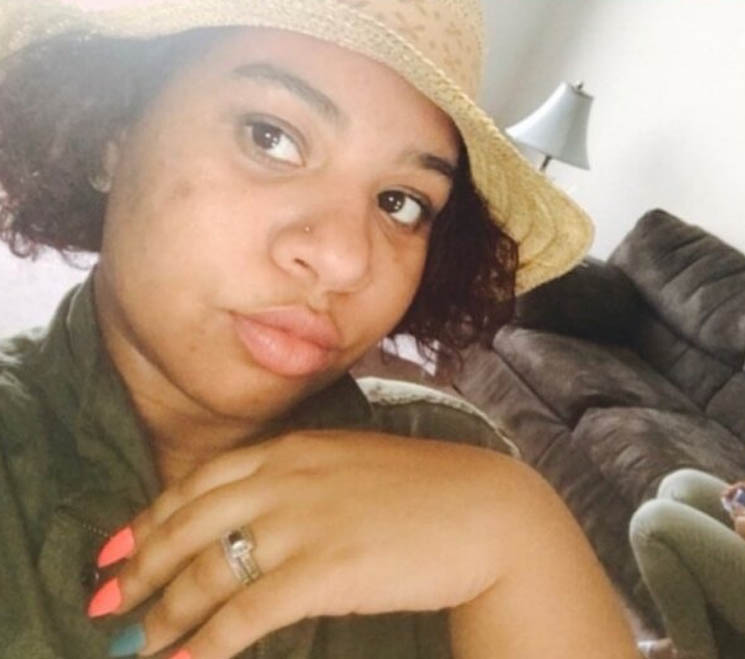 "I am, as a parent, obviously willing to take responsibility for him because he can't take responsibility" for himself," said Taylor.
Taylor turned herself in to authorities last month and was charged with felony child neglect and child endangerment. She faces up to 6 years behind bars.
Taylor said her registered handgun was placed on a high shelf in her closet and secured with a trigger lock.
Somehow, the boy retrieved the weapon and took it to school in his backpack. A teacher searched the backpack after a student told her he was shown the gun. However, no weapon was found.
Taylor's grandfather, Calvin Taylor (left), who has custody of the child, says he is attending another school and is receiving therapy.
The boy was under a care plan that required one parent to be in class with him daily. Neither parent attended class with him when he shot Zwerner. Calvin Taylor said the boy's behavior had improved in class before the shooting.
"He was more attentive, he tried to follow along, he tried to do the coursework," Calvin Taylor told ABC News. "But in all fairness to the other kids in the class, sometimes it was just too much for him."
Taylor's attorney James Ellenson also appeared during the segment.
Zwerner filed a $40 million lawsuit accusing school officials of repeatedly ignoring warnings that the youngster had a gun and that he was a danger to others.
Attorneys for the Newport News School District rejected the lawsuit and said Zwerner is only entitled to coverage under the state's workers' compensation law.
Watch the video below.