Kanye West shouted at the paparazzi for following him and his family as they headed to church on Sunday.
Kanye, also known as Ye, was seen yelling at the paparazzi while leaving church with his wife, Bianca, and his 4-year-old son, Psalm West.
In video footage captured by TMZ, Kanye yelled, "Like, seriously bro! All of you motherf***ers stop following me!"
Backgrid.com later published photos that show Kanye and Bianca dressed in all black outside the church.
Bianca is encased in a black couture gown and sheer material that covers her head and face. The submissive Aussie stood at attention while Kanye inspected her.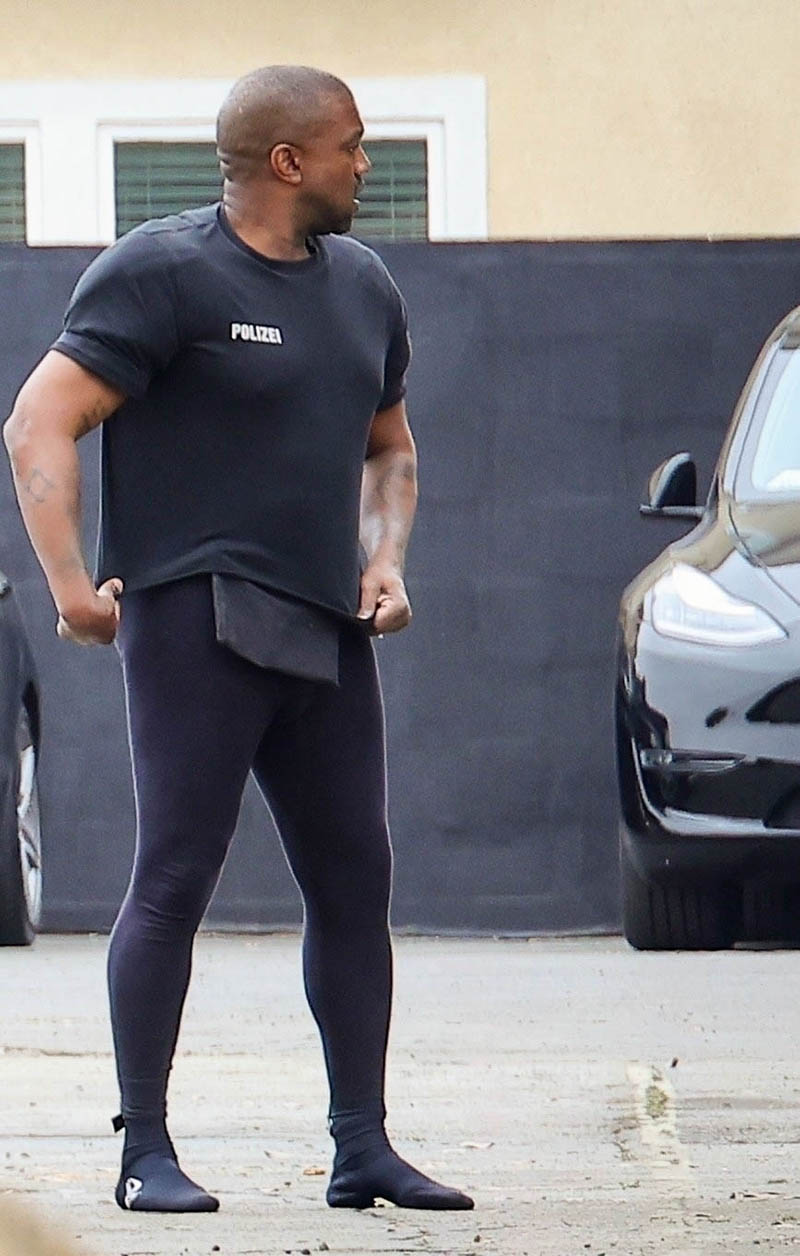 The father-of-four was dressed in black leggings and a black t-shirt with shoulder pads and the word "Polizei" (German for police) printed on the back.


Kanye also spent a few minutes playing with his youngest son Psalm in the church parking lot.
A female photographer recently filed a lawsuit against Kanye after he tossed her cellphone into the street earlier this year.
Nichol Lechmanik was following Kanye's car when she says he abruptly stopped, got out and approached her car. He ordered her not to "run up on" him" and to stop filming him.
However, Lechmanik continued filming. Then Kanye snatched her cellphone and flung it into the street.
In her complaint, Lechmanik claims she thought Kanye was armed when he approached her car.
She said Kanye's actions "traumatized" and "humiliated" her. Lechmanik also said she "lost earnings" and is unable to return to work as a photographer.
She is requesting an injunction to block Kanye from getting physical or threatening other photographers.
Watch the video below.
Kanye West grabs and throws a woman's phone for recording him.pic.twitter.com/LpYUxwfTU4

— Music Plug Nigeria ?? (@MPlugNG) January 29, 2023