Misa Hylton lashed out at her baby daddy, Sean "Puffy" Combs, for being a bad influence on their son, Justin Combs.
Combs' eldest son Justin, 29, was arrested and charged with a DUI over the weekend.
According to TMZ, Justin was pulled over by a police officer for running a red light around 8 a.m. Sunday in Beverly Hills, Ca.
The officer determined that probable cause existed to arrest Justin. He was booked for a misdemeanor DUI and his bond was set at $5,000, TMZ reported.
Justin was released hours later, The U.S. Sun reported on Sunday afternoon.
Justin's mom, Misa Hylton was livid. She blames Combs for Justin's dependency on alcohol. And she criticized Combs for selling hard liquor to the Black community.
"I'm not protecting no one anymore. Just my son," she wrote on Instagram.
"The statement 'a fish rots from the head down' means that, in addition, to being a major contributing factor in a family or organization's success, leadership is also the root cause of its failure and demise. The truth shall set you free."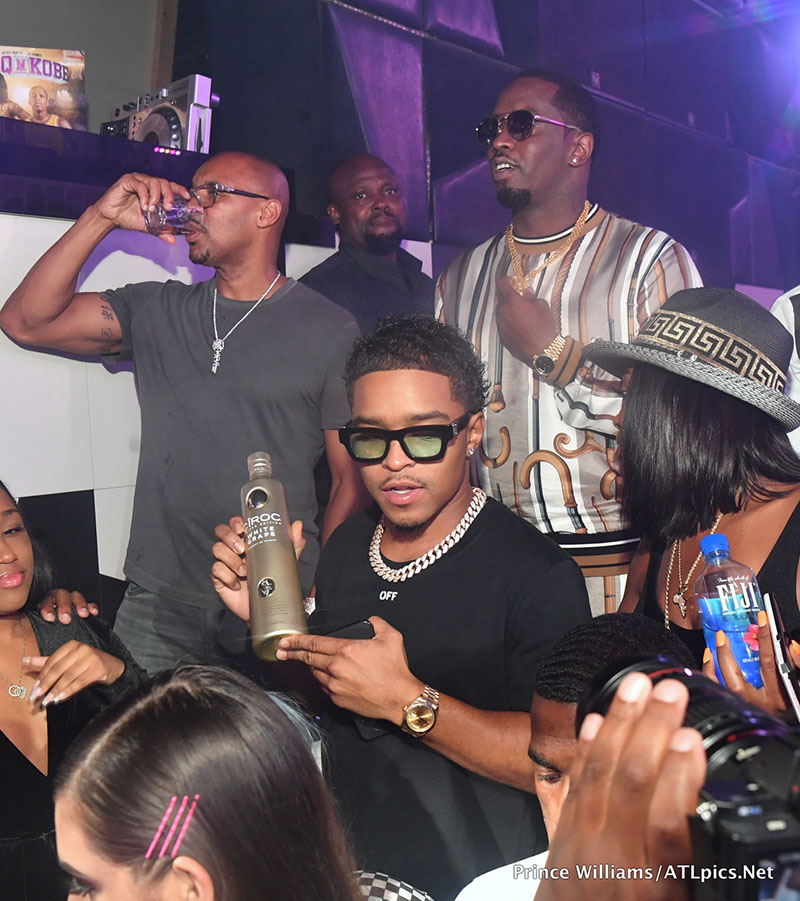 Misa also called out UCLA for allegedly sweeping Justin's alcohol problem under the rug.
"I should have kept my child with me. F*ck UCLA too. Everybody can get it. How you go from one of the greatest to ever do it to making all your money off alcohol and suing the damn alcohol company. Sell something healthy that builds people up. I'm sick of it!!!!! NOT MINES."
Misa checked Combs' chief of staff, Kristina Khorram, for trying to "handle" her.
"And Kristina if you ever try to handle me again I will go straight across your head!!!!! Stay out the way You are a nice person Everyone is tough until it's time to be tough."

"Everyone has to sit around for years and act like there isn't anything wrong with you. This where the buck stops for me. If anything ever happened to my son GOD FORBID. What is anyone going to say to me?? When we all know who's fault it would be."
Misa and Combs have a contentious love-hate relationship, ever since she caught Combs cheating on her with Kim Porter while Misa was pregnant with Justin.
She waited all these years to air his dirty laundry.
Misa Hylton has words for #diddy about son Justin Combs pic.twitter.com/gKDa4am7Xl

— Black AF News (@blackafnews) June 5, 2023