Tip "T.I." Harris (right) will make his nationally televised stand-up comedy debut in Kevin Hart's "ComicView" reboot.
The news comes after T.I. admitted he's suffering from memory loss and can't remember his rap lyrics.
According to The Source, Kevin teamed up with BET to revive the stand-up comedy showcase featuring newcomer T.I. and other emerging comedians, as well as fan favorites.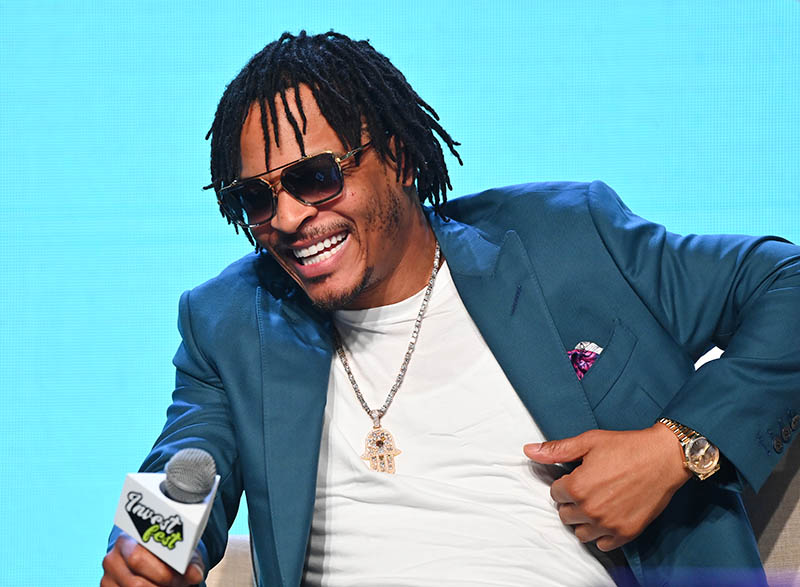 The new season of ComicView will kick off with live tapings during Hartbeat Weekend at Resorts World Las Vegas from July 6-9.
The series will be hosted by comedian Mike Epps and will include Tommy Davidson, Tacarra Williams, Tony T. Roberts, Bresha Webb, and D.C. Young Fly.
"We're excited to partner with Hartbeat to bring back our culturally iconic franchise 'ComicView' during Hartbeat Weekend," said BET CEO and President Scott Mills. "Over 30 years ago, 'ComicView' set the footprint for stand-up specials and launched the careers of some of today's mega-comedy stars. We can't wait to see this new group of talented and rising comedians. We are so proud to work with this all-star production team, including Mike Epps and the impressive roster of talent that will bring you the best comedy you'll see all year long."
Watch the video below.