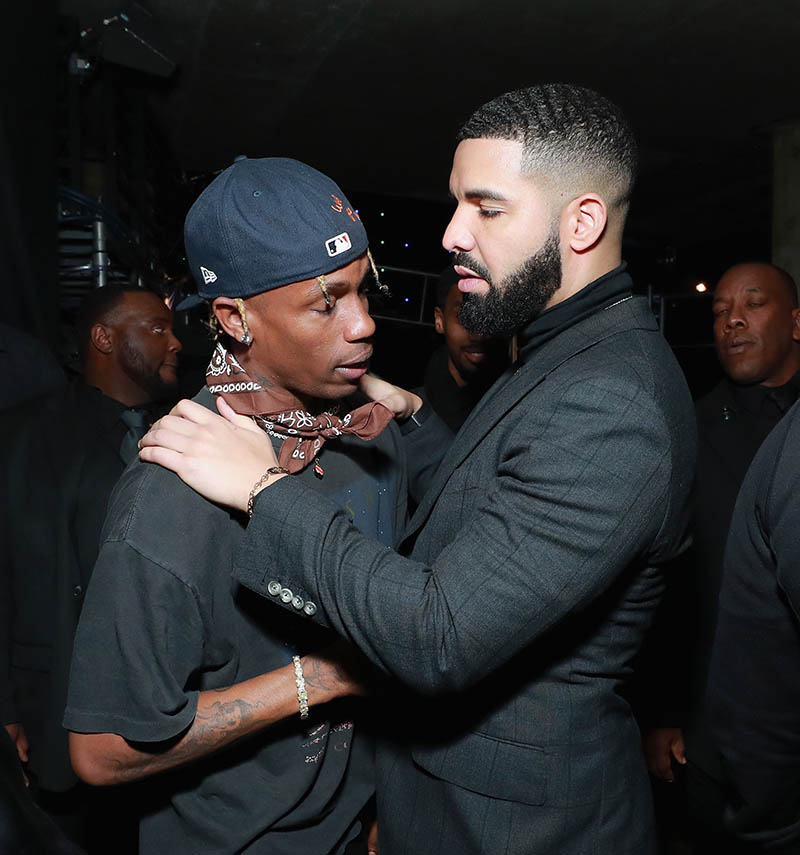 Drake chose rapper Travis Scott (left) to replace fellow rapper 21 Savage who shoved a fan at Climate Pledge Arena in Seattle, Washington over the weekend.
The incident happened while Drake and 21 were walking through the audience. One female fan tried to touch 21's face, and he reacted by shoving her.
21 Savage was not having it with this fan ?
pic.twitter.com/Ki8LwptGvZ

— RapTV (@Rap) August 28, 2023
Another fan grabbed Drake's neck during a Seattle show, and he gently pushed her hand away.
Drake routinely walks through the audience surrounded by security at his shows. Getting close to the fans was his idea to show appreciation to fans who miss their car notes to buy his tickets.
This is wild ?? Why she grab Drake's neck like that?! pic.twitter.com/DBgJETN7T0

— Rap Direct (@RapDirect) August 26, 2023
However, sources say 21 is not thrilled with the idea of getting close to fans. But that's not why he was replaced by Travis.
21 is still out on bond following his arrest on immigration charges in Atlanta in 2019. The 30-year-old rapper's passport was confiscated and he can't travel outside of the country.
Not only that, Canada won't allow him into the country because of his past criminal history.
Travis and Drake performed their track "Meltdown" live for the first time in Vancouver over the weekend.
The tour moves on to Las Vegas' T-Mobile Arena on September 1 and 2 and concludes in Columbus, Ohio on October 9.