Update, Sept. 18, 2023 at 3:53 PM:
YouTuber Tasha K is throwing in the towel after months of relentless pursuit by Cardi B to collect a $4 million judgment from her.
Cardi won the judgment after suing Tasha K for defamation of character. Tasha K filed for bankruptcy, and a judge ordered Cardi to back off. But the rapper continues her collection efforts.
RadarOnline.com reported that Cardi B sent subpoenas to U.S. banks and a tax accountant in an attempt to track down over $800,000 in YouTube revenue that Tasha K allegedly transferred to a bank in Africa.
Apparently, that money is for Tasha K's retirement and her children's college fund. But Cardi wants it all – and she's not stopping until she puts Tasha K in the poor house.
Tasha previously offered Cardi $250,000 cash to settle the judgment, but Cardi apparently rejected her offer.
In a lengthy Twitter/X post over the weekend, Tasha K begged the "Bongos" rapper for mercy.
"I am currently in bankruptcy court attempting to workout a fair payment plan to pay you for your troubles that took place on my channel!" Tasha K wrote.
"I have also chosen, NOT court ordered, to NOT make videos about you because you are sensitive! I also told the court yesterday that you or your lawyers have never attempted to reach out to settle. You want me out my home, broke, & my kids to not attend college!"
Tasha insisted Cardi's lawyers have already collected the $4 million debt by billing Cardi $100,000+ per week in legal fees.
"Your lawyers have collected the 4 million that's owed to you by simply making you pay for it by keeping you in litigation due to your lack of education," Tasha wrote.
"They play You simply wanting my platform down because of my OPINION of you! And you don't want others giving me a platform. They know you will pay any price to get it down and they are banking on that! However the fact stands that My #MultiBillions of #Viewers across social media has Built this platform and continue to build this platform without saying your name in any video!"
Last week, Cardi's legal team held a videotaped deposition to examine Tasha K's financials.
The lawyers also deposed Tasha K's blogger husband Cheickna Kebe on the assumption that he is helping her hide ad revenue.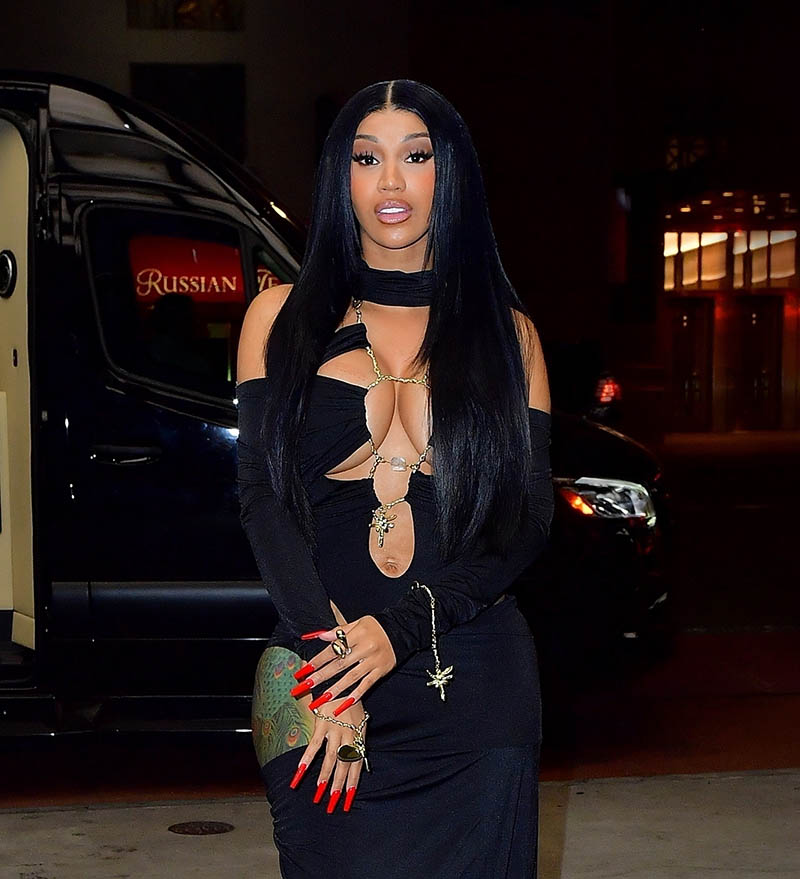 Tasha K and her husband moved to Florida from Georgia last year to take advantage of Florida's haven protection for debtors.
Tasha K reportedly denied wiring any cash overseas during a recent hearing in which she appeared via CCTV from her home in Florida.
According to court documents, Cardi B sent subpoenas to Morris Legal & Tax LLC, Bank of America, JPMorgan Chase Bank, Discover Financial and American Express.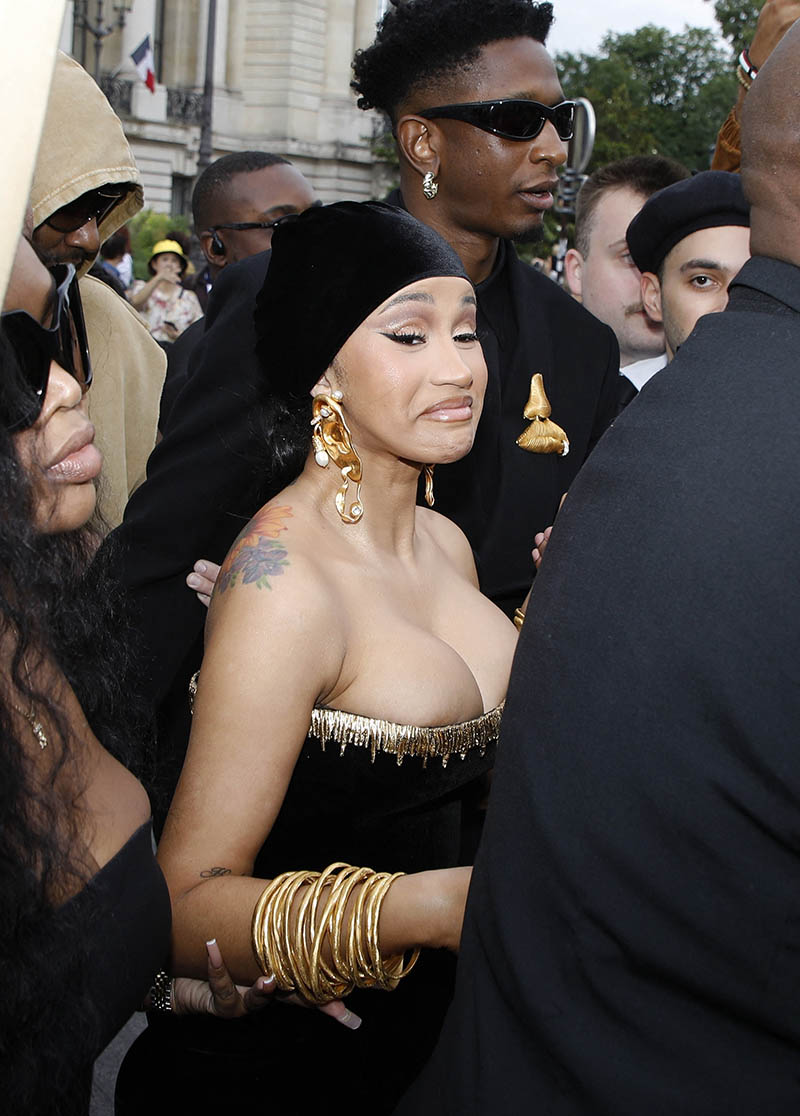 Cardi is demanding the companies turn over any wire transfer receipts and other information regarding Tasha's financials. Specifically, the "Bodak Yellow" rapper demanded Morris Tax & Legal turn over Tasha's tax returns from 2019 to 2022.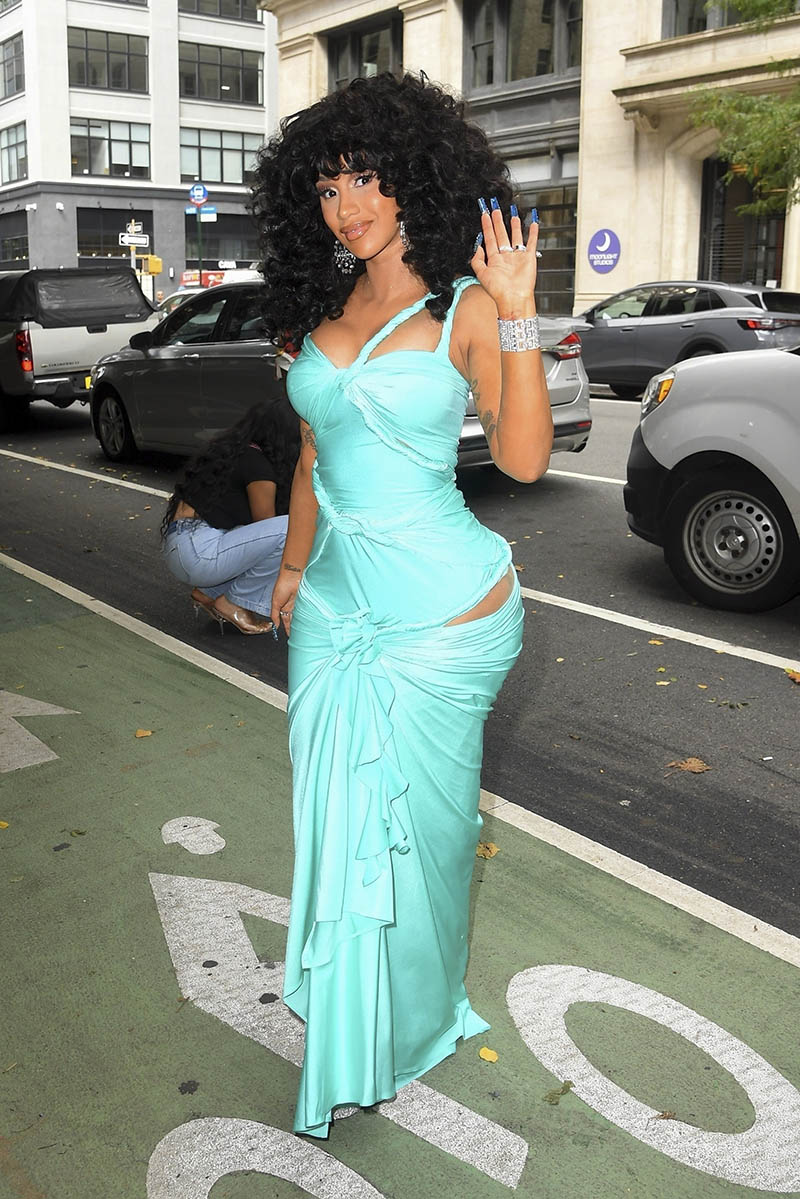 In addition, she demanded all W-2 tax forms Tasha provided to the accounting firm to prepare her tax returns. As well as all communications with the IRS and banks regarding Tasha's finances employment, income, expenses, businesses or business interests, including Kebe Studios, LLC, Monalisa Brown, LLC and Yelen Entertainment, LLC."
The rapper is also asking for all investment and retirement account information, photos of all her furniture, a list of all assets Tasha's husband owns, and his communications with the IRS.