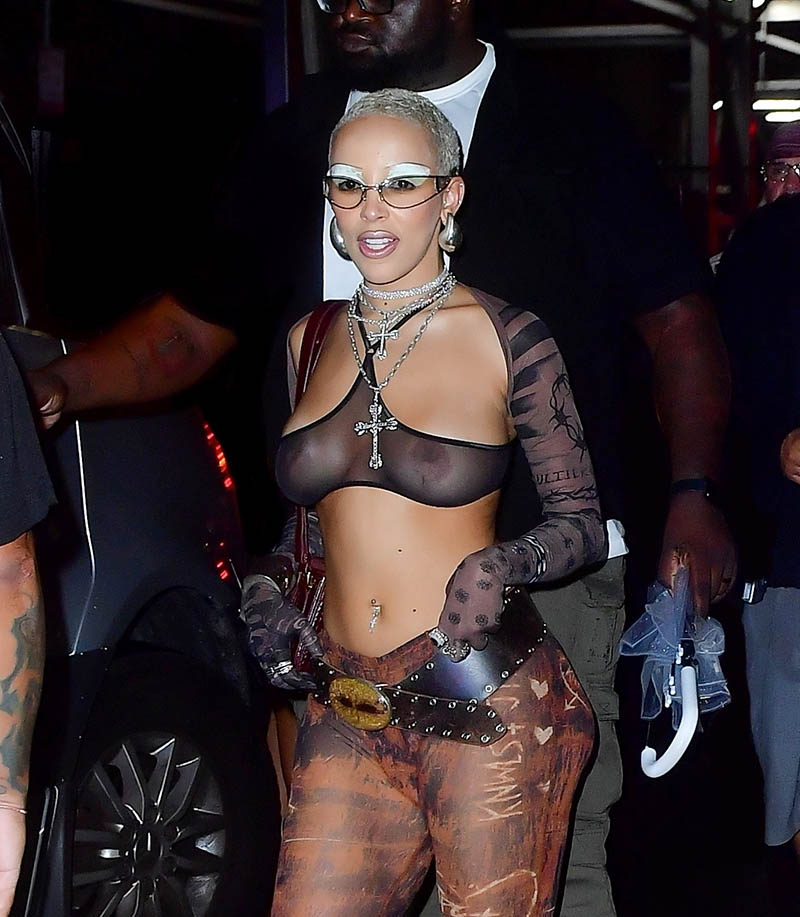 Doja Cat broke rap's Hot 100 No. 1 drought by landing the top rap spot with her single "Paint The Town Red."
The demonic "Paint The Town Red" is the first rap song of the year on the Billboard Hot 100 chart, breaking a 54-week drought.
The Dionne Warwick-sampled single sees Doja Cat rapping more than singing for the first time since her 2018 debut album.
"Paint The Town Red" is Doja's first No. 1 single since "Say So" in 2020.


Doja Cat, who is mixed race, was accused of being racist and "stripping for white supremacists." She denied making racist statements in a white supremacist chat room.
2023 has not been a good year for rap/Hip-Hop. Billboard magazine declared rap and hip-hop music officially dead earlier this year. The magazine said rap is being replaced by the reggaeton and Afrobeats subgenres.
But others say rap is slowly making a comeback. Rapper Lil Uzi Vert's Pink Tape became the first No. 1 rap album of 2023 and Travis Scott's UTOPIA was the first rap album to stay at No. 1 for two weeks in 2023.
Rapper Ice Spice (pictured right with Doja) broke Nicki Minaj's streaming record with her "Karma" collaboration with pop superstar Taylor Swift.
"Karma" earned Ice Spice the biggest streaming debut for a female rapper in Spotify history.