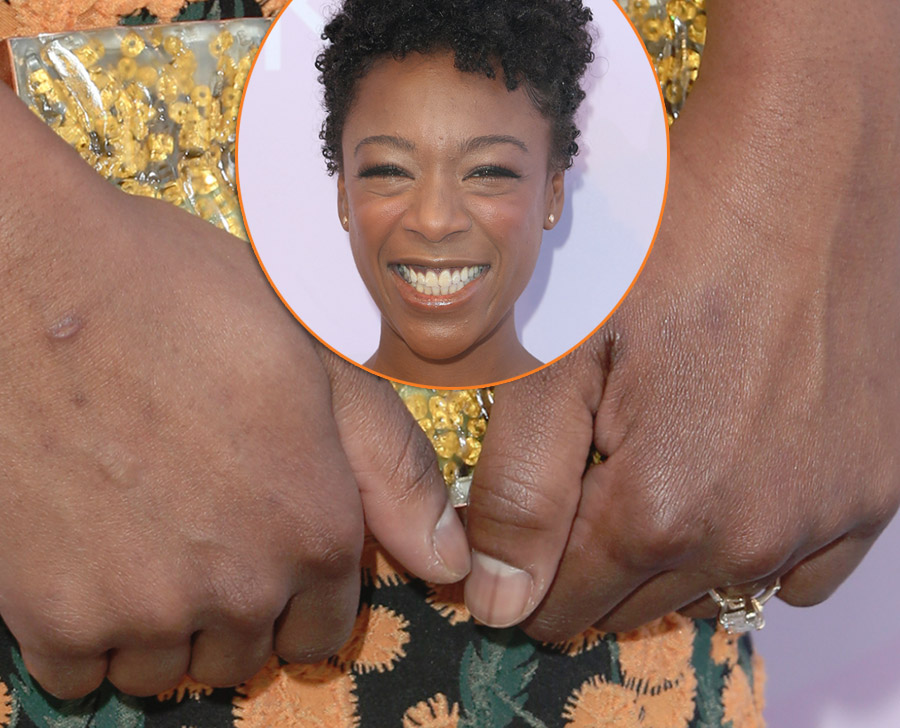 Last night, while I was editing photos, I noticed actress Samira Wiley had a dark vertical line on one of her thumbnails.
Most people have flat or slightly raised vertical lines or ridges on our fingernails and toenails. Long vertical lines that run the length of the nail are usually not a health concern.
But dark brown or black vertical lines or bands on nails should be evaluated by a doctor.