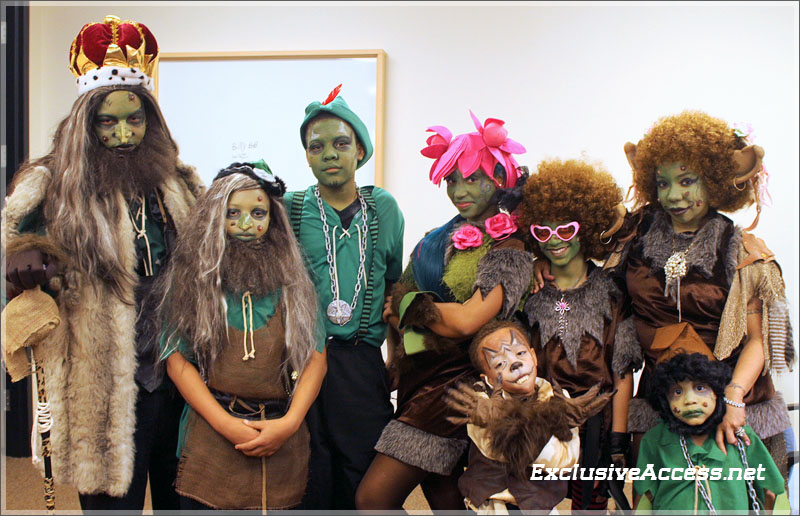 Last night, rapper T.I. (above left), his wife Tiny (far right) and his family gave back to the community at the Carrie Steele-Pitts Center in Atlanta. To kick the night off, the family acted out a play that was written by T.I.'s oldest son Messiah, 11. The whole family donned full troll costumes, and after the play T.I. changed into a Santa Clause outfit and passed out toys to the children.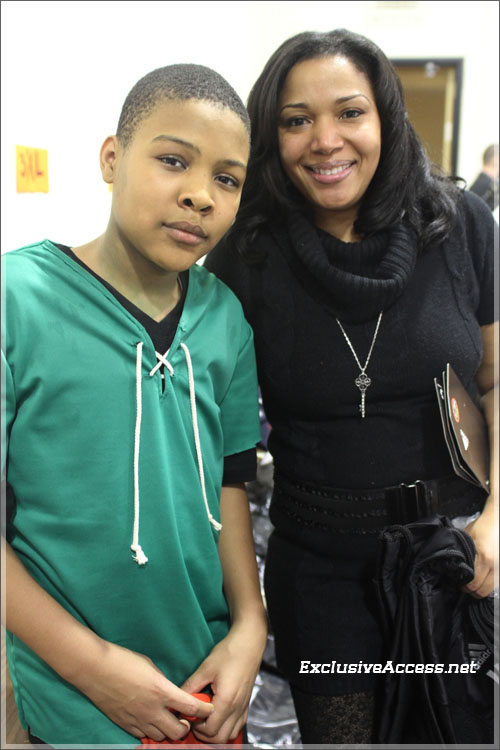 The elaborate troll costumes were Messiah's idea. He is pictured above with his beautiful mom, @LashonDixon, who is also mom to rapper Domani Harris, 10. All of the Harris children participated in the play! Gifts were handed out to the excited neighborhood children after the play. The gifts included toys, clothes, jackets, shoes, backpacks that were purchased by T.I., his K.I.N.G. Foundation and his record label Grand Hustle.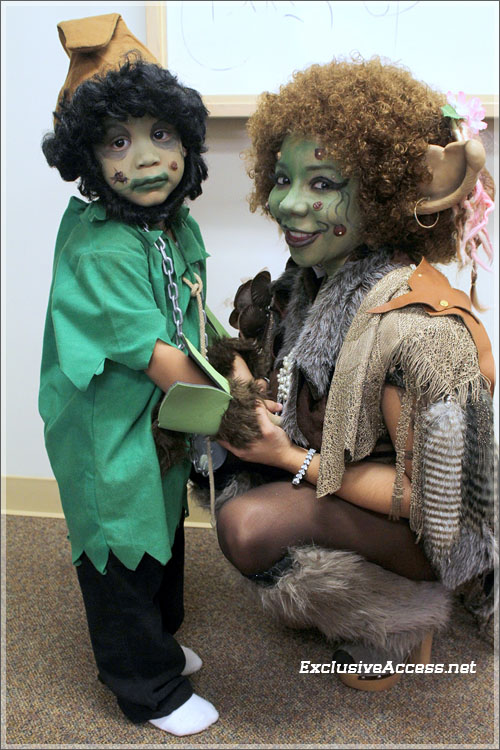 Tiny Harris and son, Major, 3. She was dressed as Queen of the Trolls. See more pics after the break, and on ExclusiveAccess.net!
The evening was hosted by Twitter comedian Lil Duval. The entire event was filmed for the T.I. and Tiny: Family Hustle reality show on Vh1. \The show's producer Kelly Gould of 51 minds (in the photo with Lil Duval) also attended.
Messiah, left, who wrote the play, with his sisters Deyjah, center, and Zonnique of the OMG Girlz, right.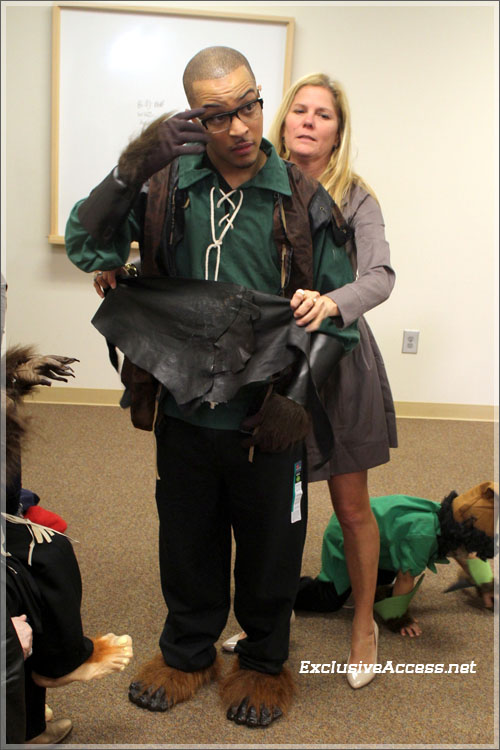 TI gets help with his costume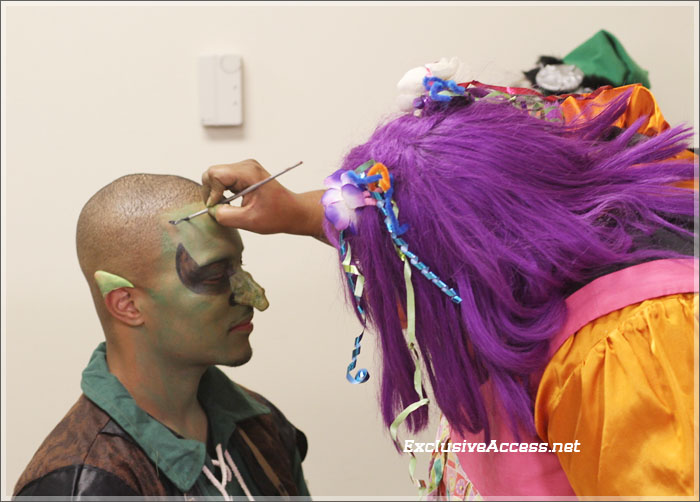 TI getting his makeup applied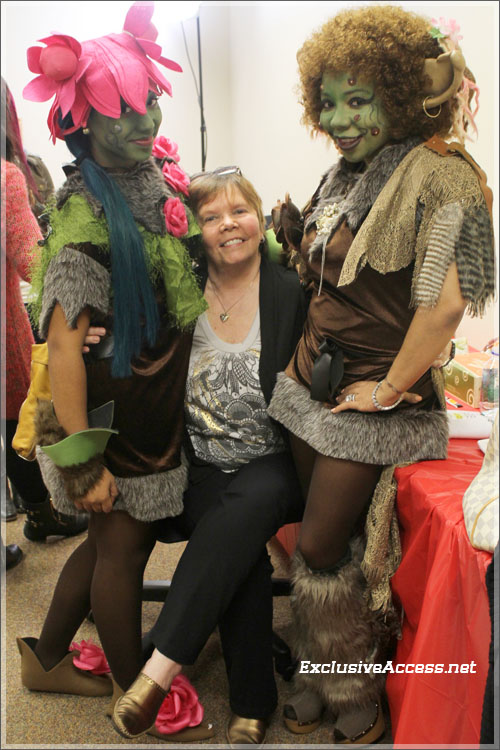 T.I.'s oldest daughter Zonnique, left, Tiny's mom Dianne Pope, center and Tiny, right.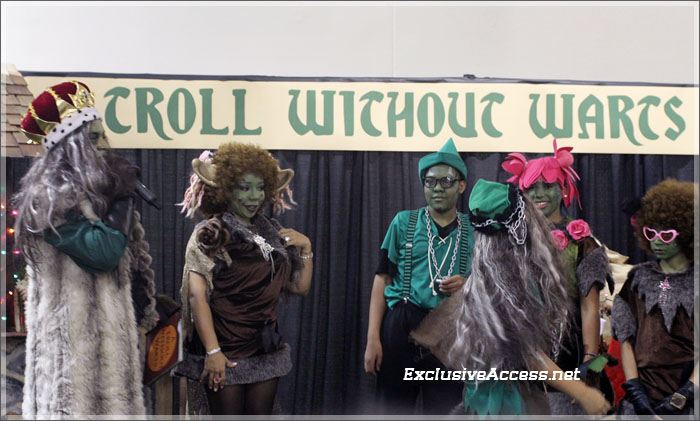 Tiny and Tiny acting in the play that Messiah wrote.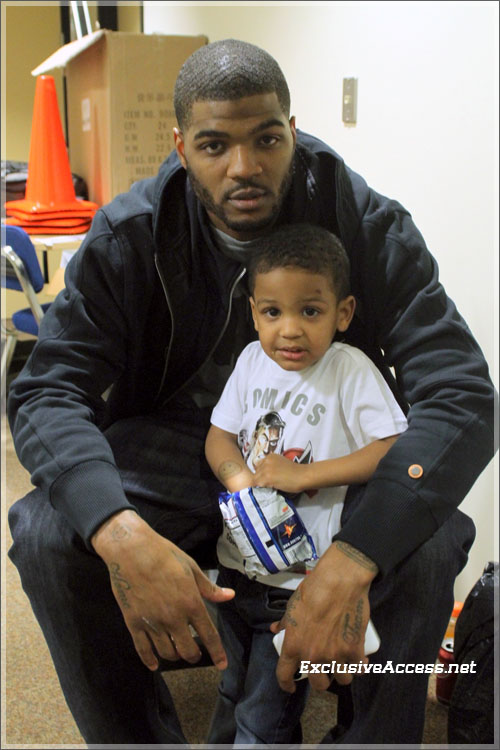 Hawks star Josh Smith and his son
Photos by ExclusiveAccess.net