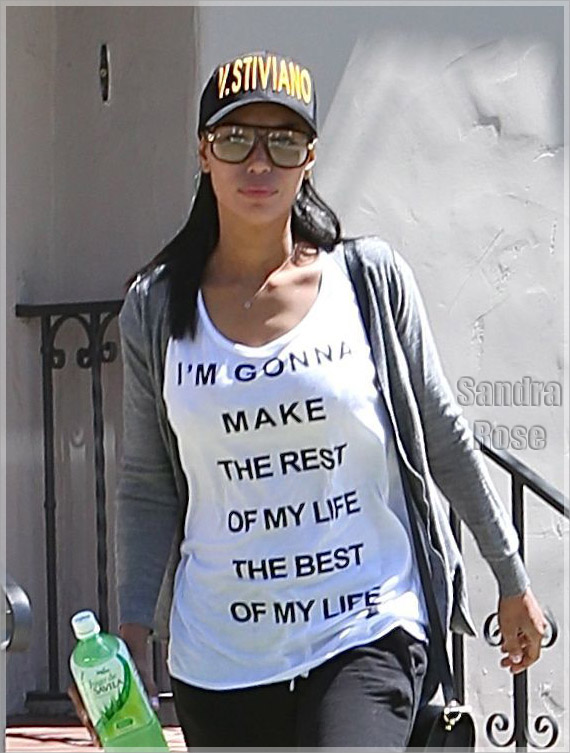 The Los Angeles Police Department is investigating an attempted break-in at the million-dollar duplex of V. Stiviano, the former mistress of disgraced LA Clippers owner Donald Sterling.
The incident occurred around 2:50 p.m. Monday in the 8400 block of West 4th Street, the LAPD told the LA Times newspaper.
"They found broken glass at the entryway," Officer Sara Faden told The Times.
It's unknown if Stiviano was home at the time of the attempted break-in.
Stiviano was catapulted into the headlines after gossip tabloid TMZ published audio of Sterling telling her not to bring black men to his NBA games.
On Monday, the NBA met to file formal allegations in ramped up efforts to force Sterling to sell the Clippers team. A hearing has been scheduled for June 3.
In announcing the action, league officials cited conduct that they contend has "damaged and continues to damage the NBA and its teams."
But Sterling's wife of 59 years, Rochelle — who is standing by her man — filed for divorce in a bid to thwart the NBA's efforts.
Under California law any property or asset acquired by a married person becomes community property and must be divided equally amongst the divorcing parties.
This means the ownership of the Clippers could be tied up in divorce court for years.
Photos: Wenn.com
More from Sandrarose.com: