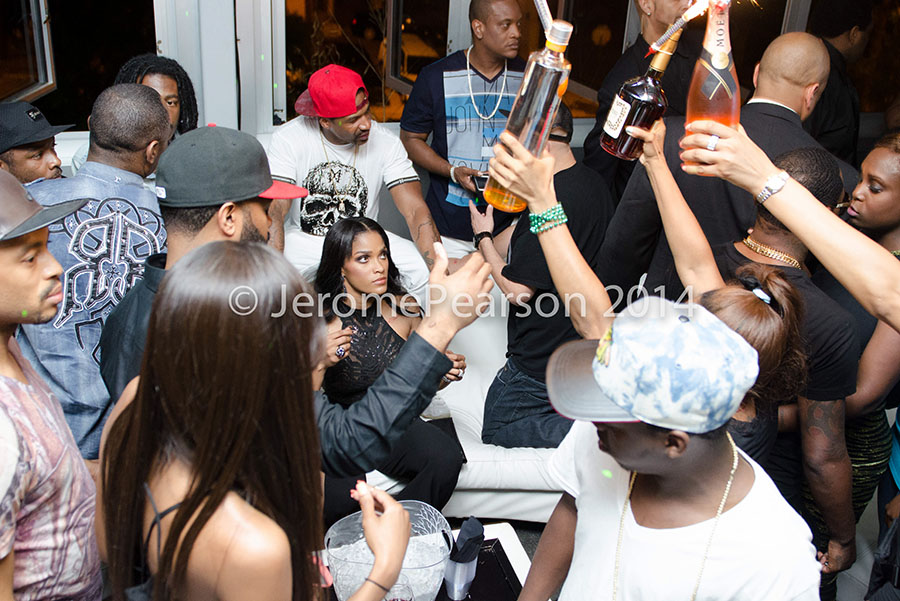 The cast of regulars showed up at last night's Love & Hip Hop Atlanta Premiere viewing party held at the Suites in downtown Atlanta. The season premiere was laughable. In fact, I'm still laughing at the atrocious acting skills displayed by Mimi faust, Nikko Smith, Joseline Hernandez, Stevie J, and Rasheeda and her "I am not the father" husband, Kirk Frost.
What was producer Mona Scott Young thinking when she wrote Mimi's script? Did they really believe the viewing public would fall for that lie that Nikko's luggage was stolen and that somehow their sex romp video ended up on a notorious gossip blog?
Watch the video and see more pictures from the premiere after the break.
Photos: Jerome Pearson