Last weekend I flew to Boston to attend a momentous occasion — the 7th birthday celebration of my great nephew Elijah Joseph, aka Eli. My longtime readers remember me posting pics of Eli when he was a toddler. Eli's birthday party was held at the home of his grandparents, Sally and Don, in a quaint little town west of Boston, MA.
[hidepost]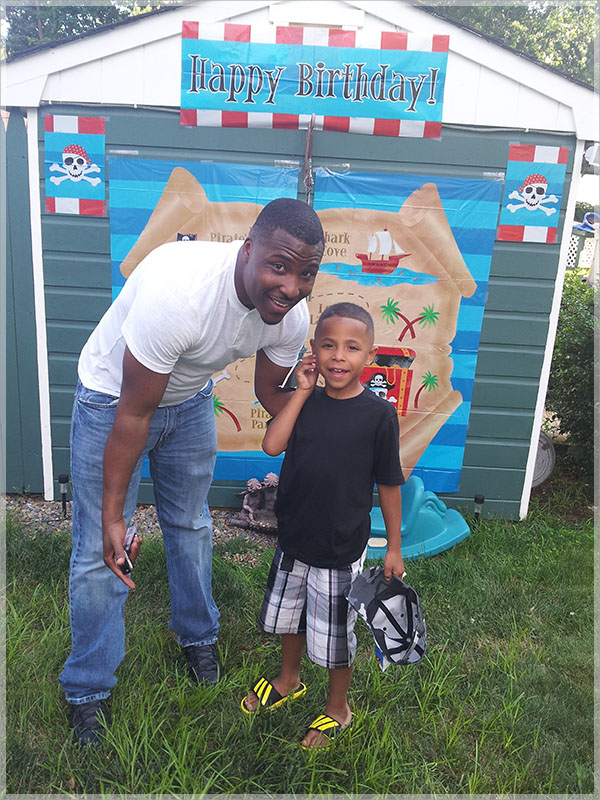 My nephew Ray and Eli at his 7th birthday celebration.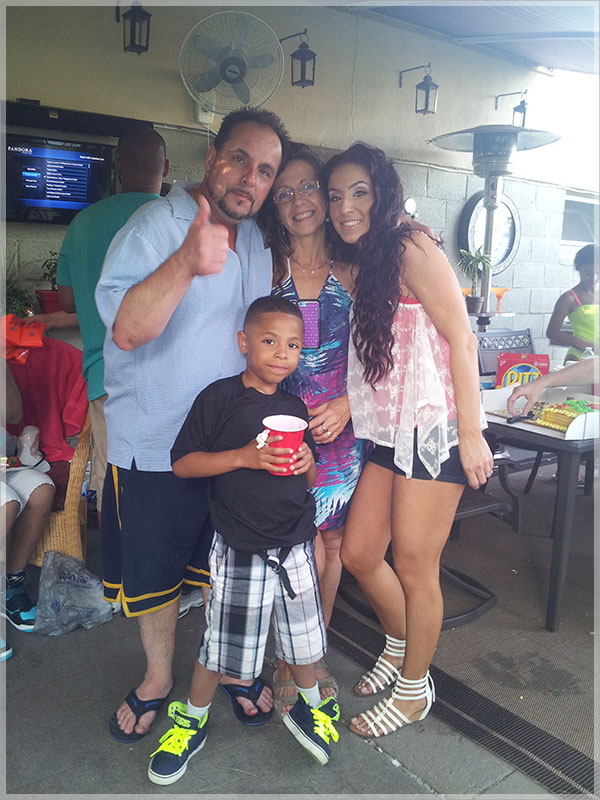 Eli, his mother Christina, right, and his grandparents Sally and Don.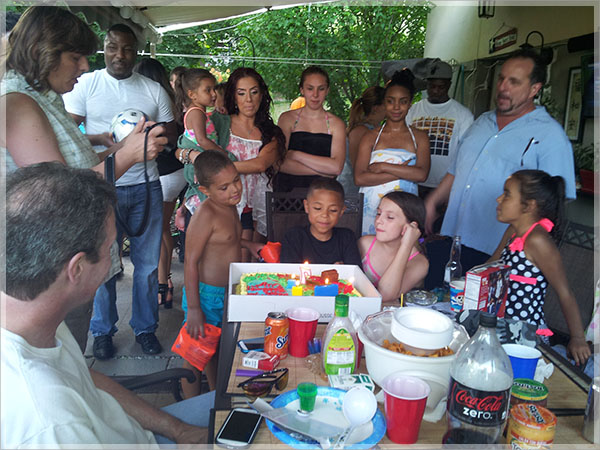 Eli blows out the candles on his birthday cake.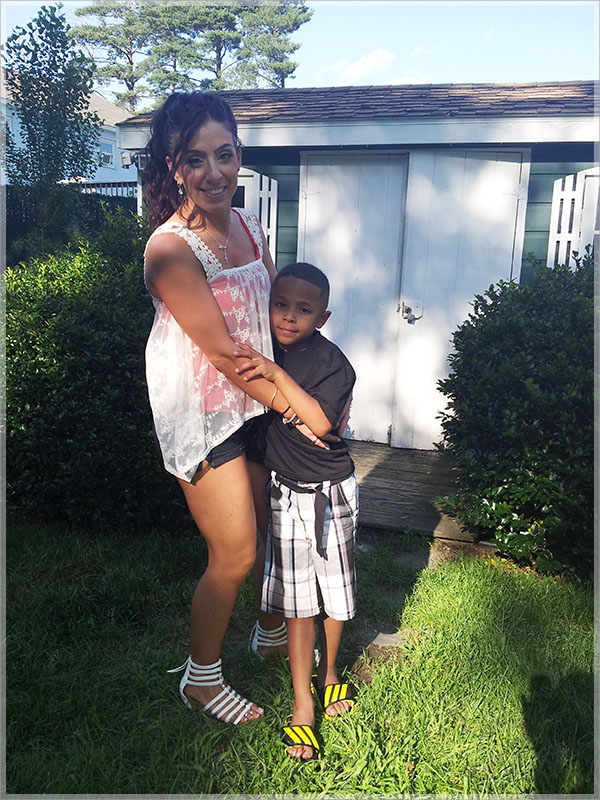 Eli and his mom Christina.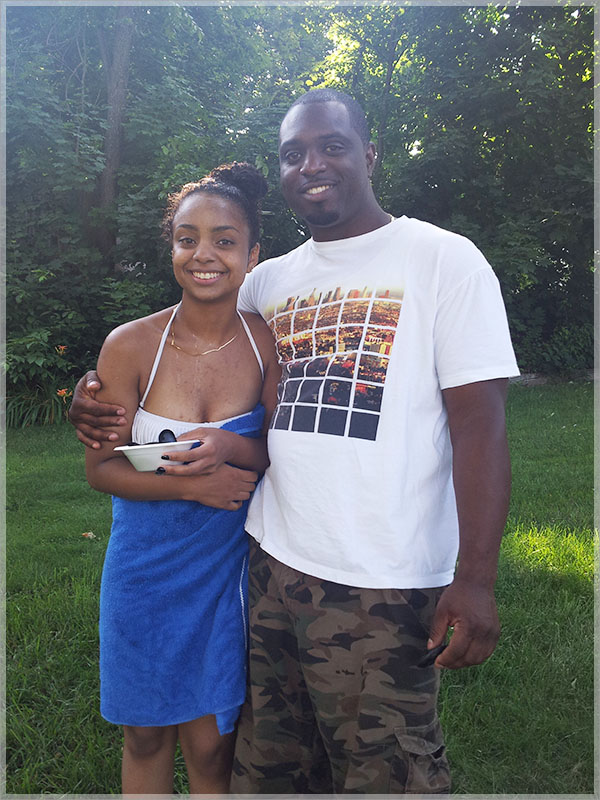 Eli's sister Jianna and her doting dad Antonio.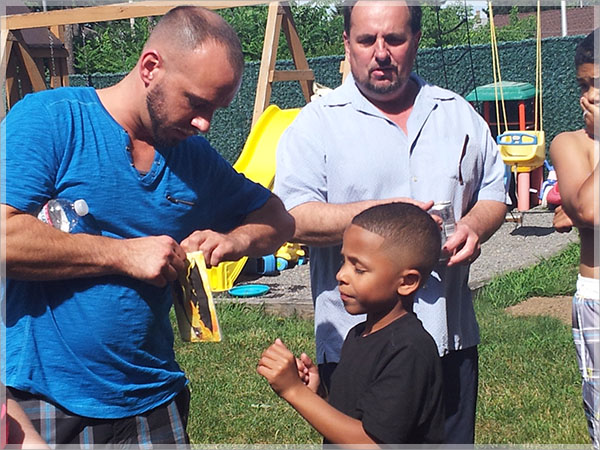 Eli's uncle Joey, left, and his granddad Don did most of the cooking. We feasted on chicken, slow smoked pork shoulder, mussels, hot dogs, rice, potato salad, pasta, a variety of homemade cakes and cupcakes, and more.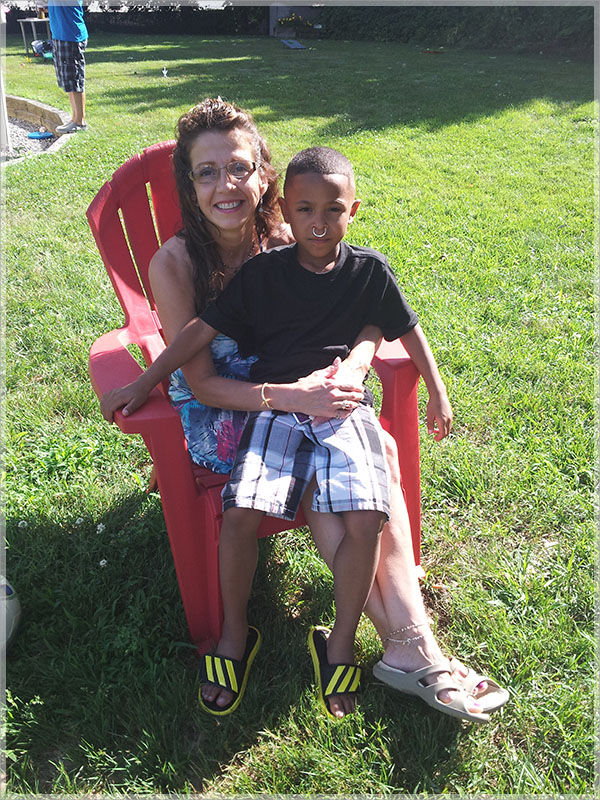 Eli and his Nana Sally who was a great hostess.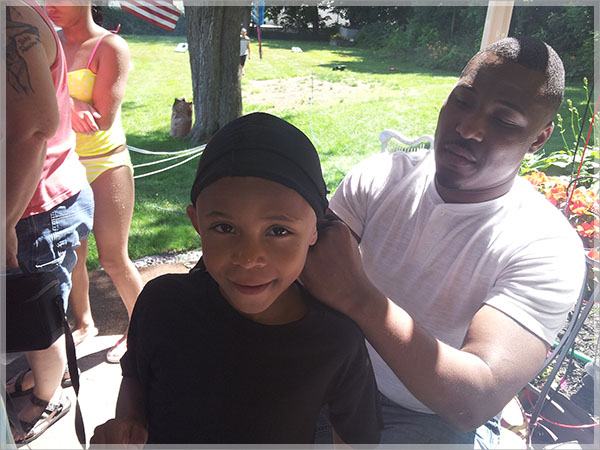 Ray shows Eli how to tie his doo rag.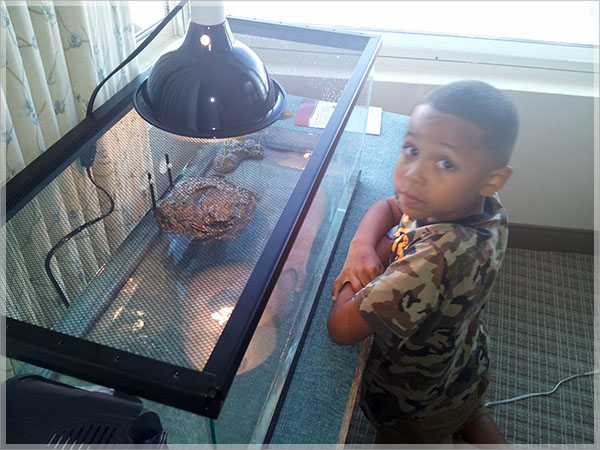 We had to cut the aquarium visit short so we could get to the pet store and buy Eli a turtle for his birthday. We must've heard "Don't forget to buy my turtle!" 50 times that day.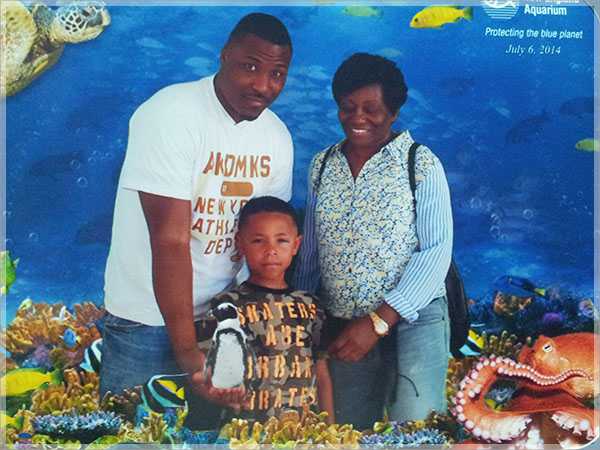 Ray, Eli and me at the Boston Aquarium.
[/hidepost]
Photos by Sandra Rose/Sandrarose.com