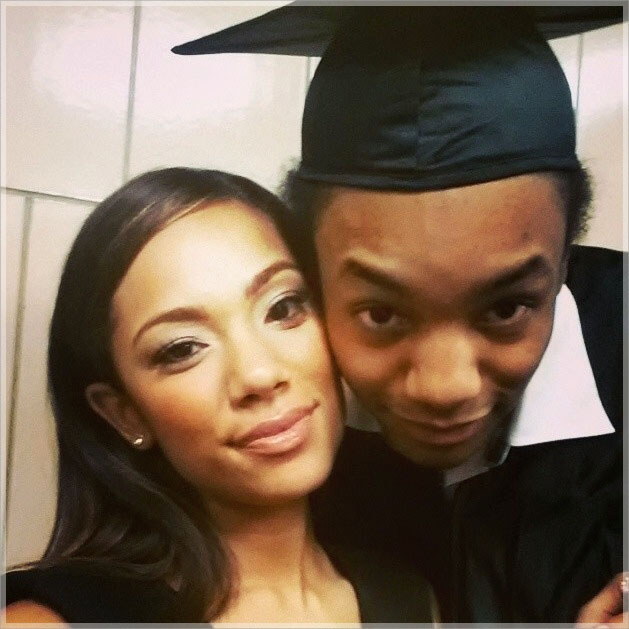 Love & Hip Hop: NY star and businesswoman Erica Mena surprised the graduates of Unity Center for Urban Technologies by giving a commencement speech recently. According to a press release, Erica gave a passionate speech encouraging students to learn from her televised mistakes; while stressing the importance of chasing their dreams no matter the financial obstacles and negativity faced.
"We love Erica, myself and the student body can relate to HER story full heartedly! What she did for us today, will be remembered forever," said Simone Dixon, senior class vice president, who invited Erica to speak.
During the speech Erica touched on her life, revealing she hadn't received her diploma, but was inspired to do so after this revolutionary experience. She also shared other parts of her life as a mother, entrepreneur, model and creative before ending her speech.

"As you go through life, you're going to make mistakes, but it's not the mistake that counts, its how you bounce back! I'm not proud at the route I chose, but because of it I can stand before you today and deliver these words of wisdom. Learn from my story and remember life is what you make it. Where you're from does not determine where you're going. You are the creator of your destiny," said Erica.

The financially restricted High School is mainly comprised of underprivileged minority students who weren't able to enjoy prom due to the institutions lack of funds. When asked to attend, Erica saw the opportunity as chance to uplift spirits and grant students an alternative experience they would remember for years to come.
Source: Alicia Gooding and Jade Norfleet | The Code of NYC