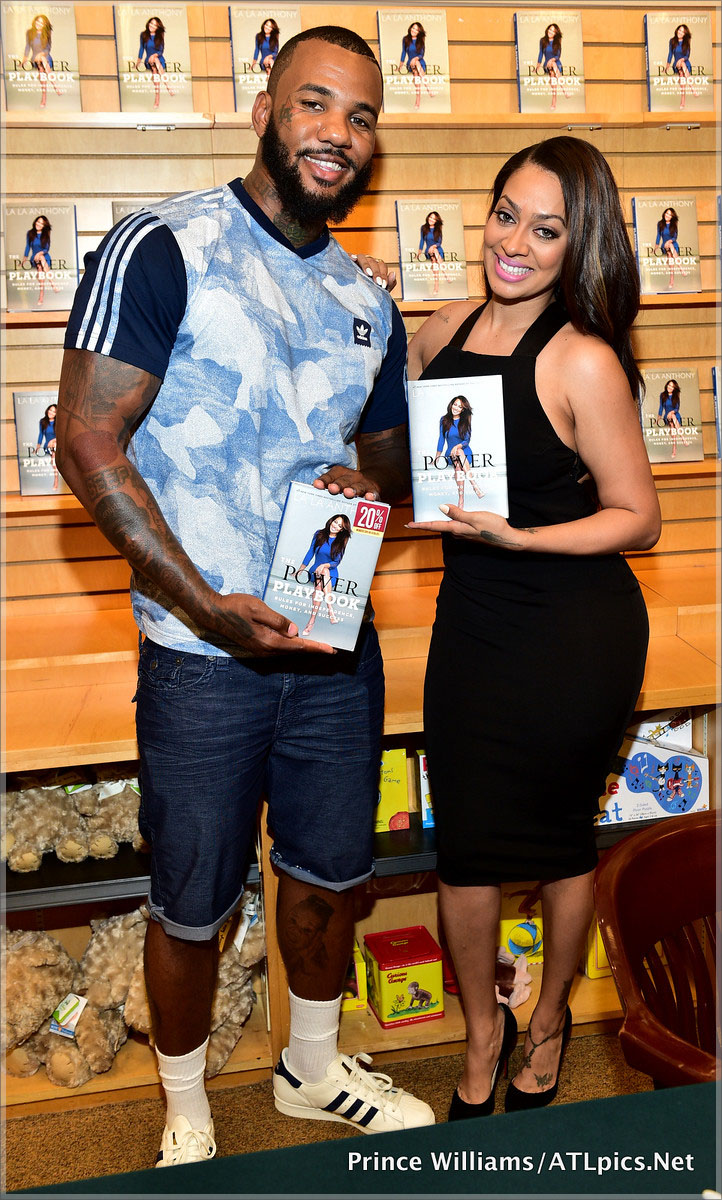 Rapper and reality TV star The Game stopped by Barnes & Noble bookstore in Atlanta on Friday to chat with reality TV star Lala Anthony, who was in town signing books as part of her east coast book promo tour.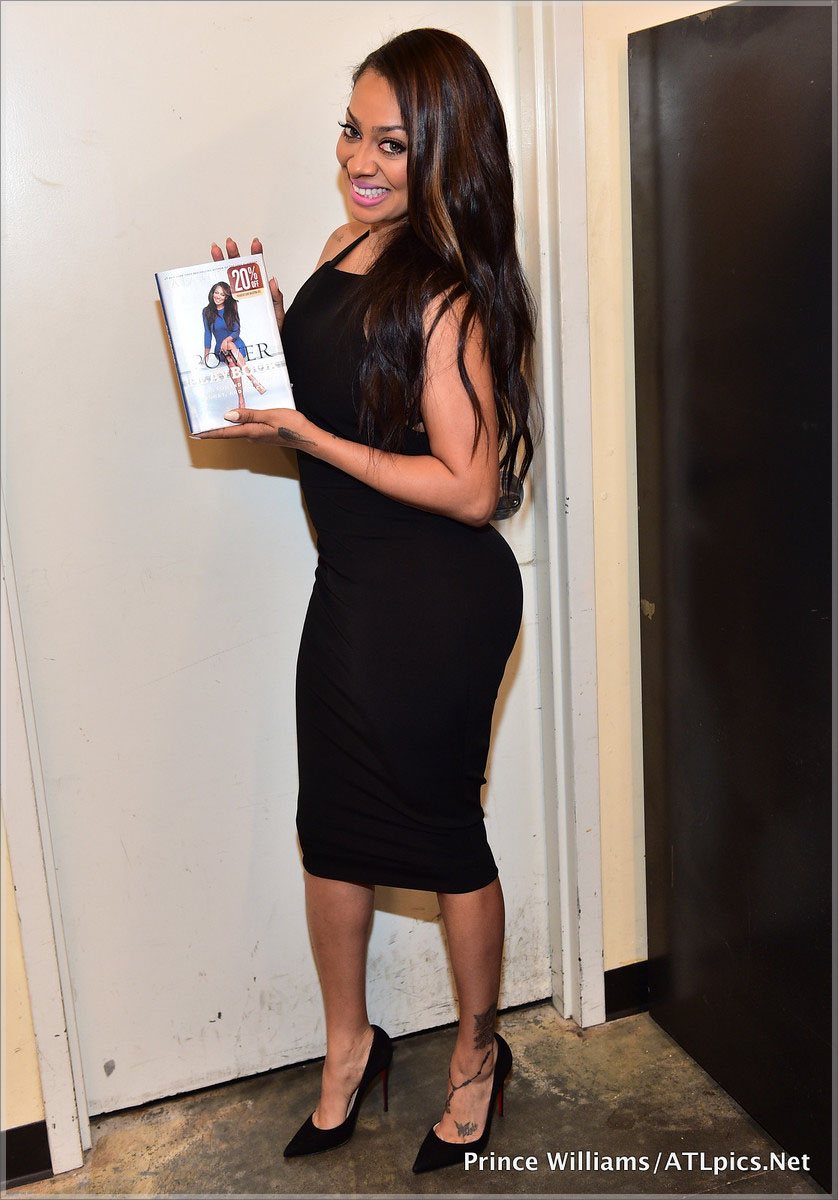 La La's first book, The Love Playbook, was a best-seller. Her 2nd book, The Power Playbook: Rules for Independence, Money and Success, builds on the success of her first book. Buy your copy here.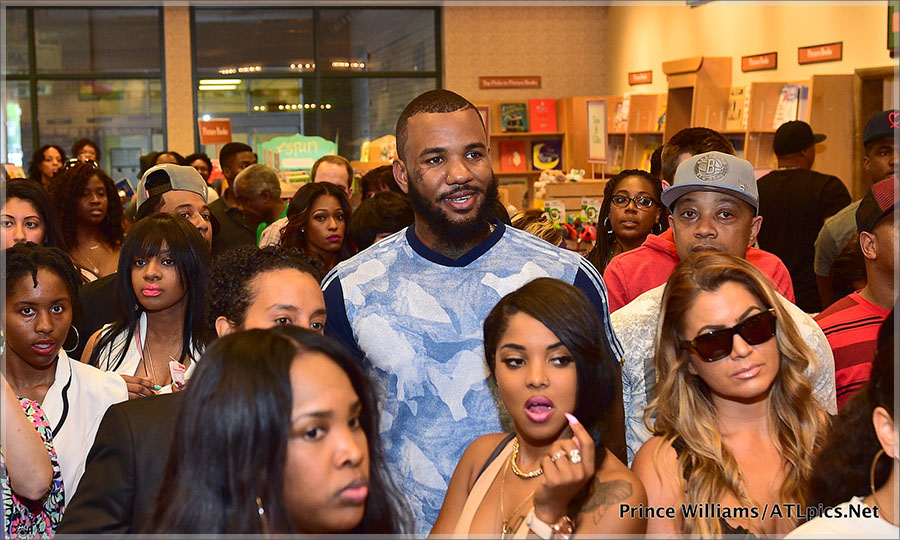 The Game caused quite a stir in Atlanta when word spread that he was at the mall handing out thousands of dollars in cash to random shoppers on Friday. One lucky kid received $700 in cash from the single father-of-three.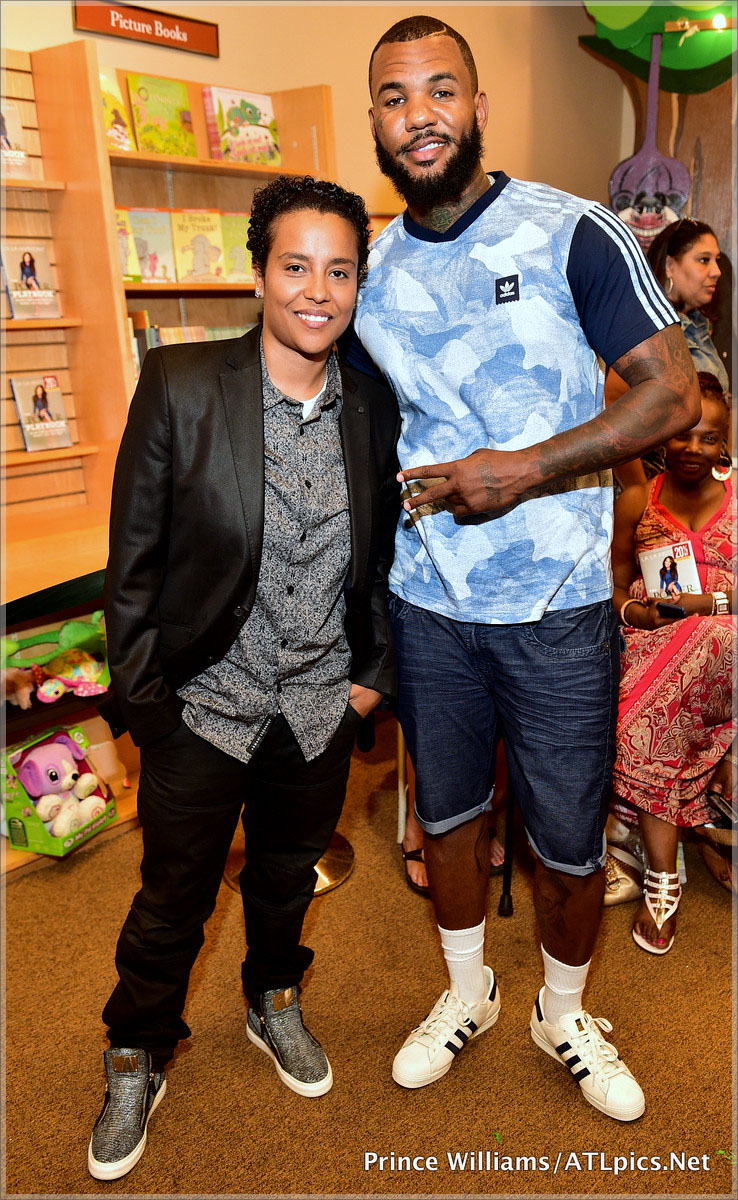 The game also posed with Lala's family members who were in attendance, including Lala's mom and her butch lesbun "cousin", Dice Dixon.
Photos by Prince Williams/ATLPics.net