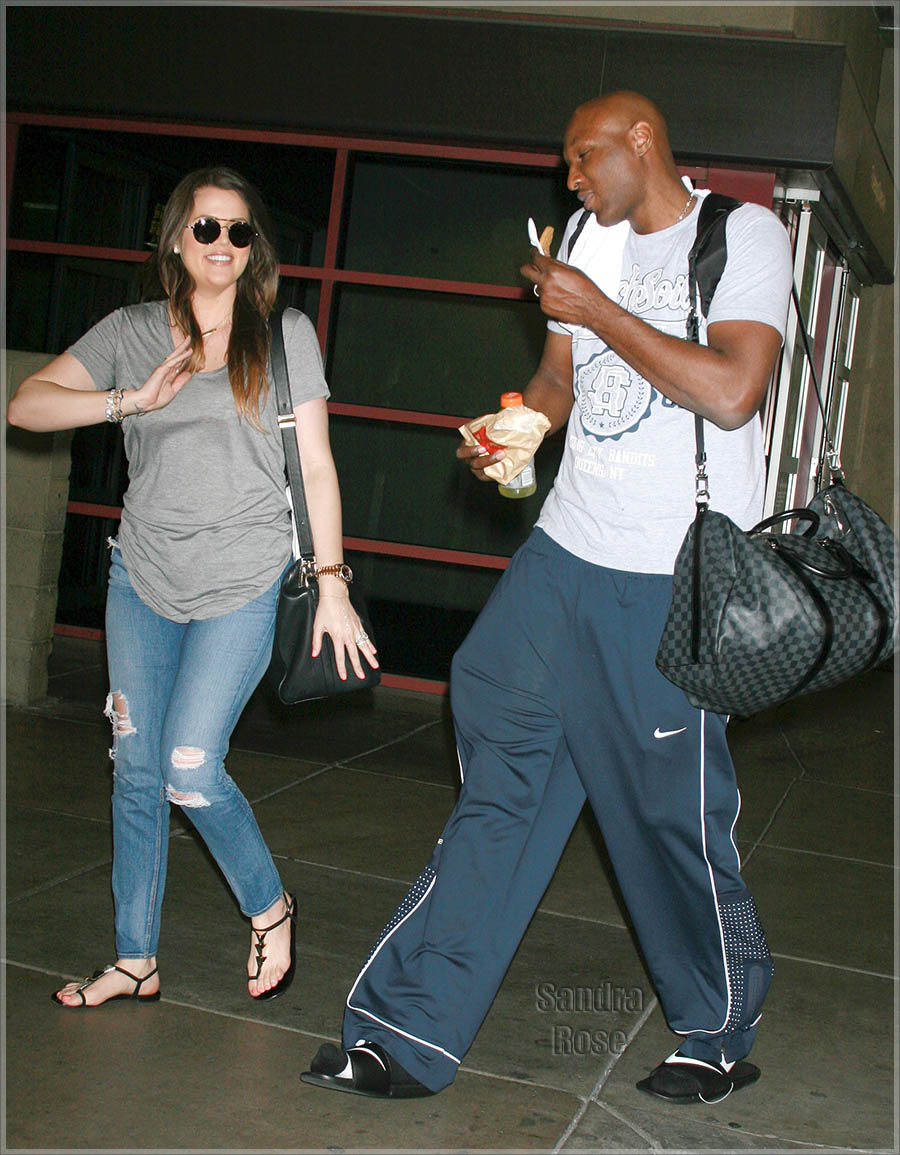 Lamar Odom's estranged wife Khloe Kardashian released her first statement since Odom was hospitalized for a drug overdose last week. Kardashian released the statement on her blog instead of through a publicist.
She thanked the doctors and nurses at Sunrise hospital in Las Vegas for stabilizing Odom so he could be transferred to celebrity hospital Cedars Sinai in Los Angeles on Monday.
According to gossip tabloid TMZ, Odom, 35, will need a kidney transplant soon. His kidneys have completely failed and he requires daily dialysis treatments to filter toxins out of his blood. If he hopes to live any semblance of a normal life away from a dialysis machine, he will need at least one new kidney.
Additionally, several strokes have left Odom partially paralyzed and unable to speak.
Photos: Wenn.com