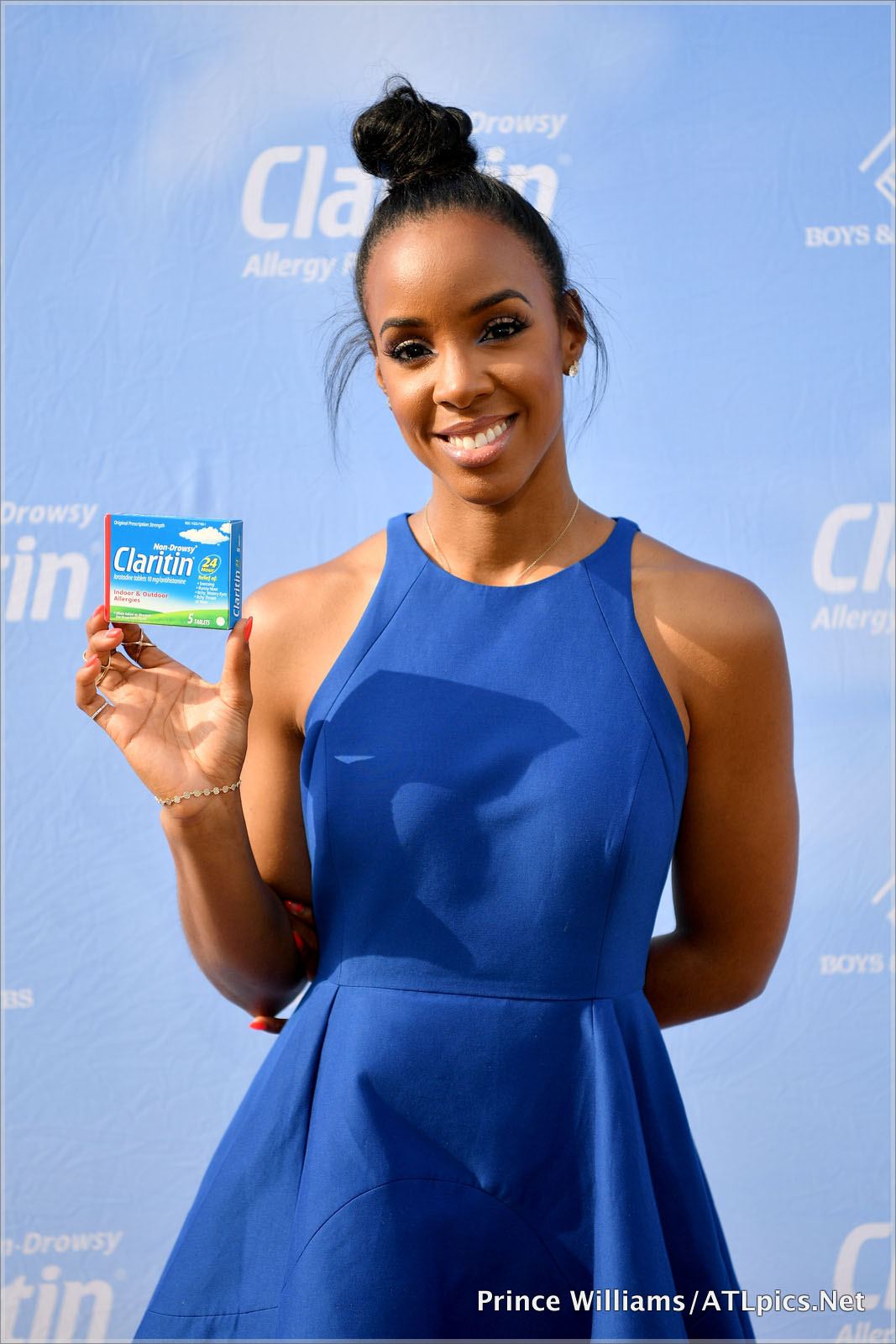 Grammy Award winning superstar Kelly Rowland teamed up with Claritin and the Boys & Girls Clubs of America to revitalize the park at the Salvation Army BGCA Bellwood Club location on the westside.
Rowland, 35, is the National Ambassador for the BGCA. Her mission is to make over outdoor spaces at Boys and Girls Clubs in three communities in need.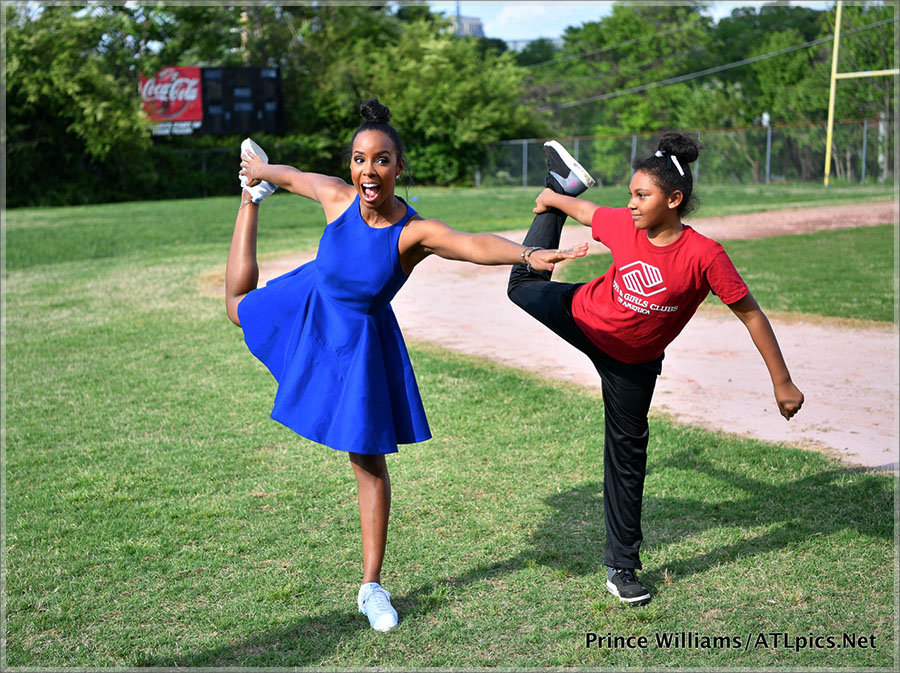 Sandrarose.com was invited to attend the exclusive Media Event to kick off the revitalization project on Tuesday, April 26th, where Rowland spoke to the children.
Rowland came prepared! She arrived from the airport wearing a blue dress and heels. But she quickly changed into her favorite white Nikes to play in the dirt with the children. She wore very little makeup and her natural hair was tied up in a bun.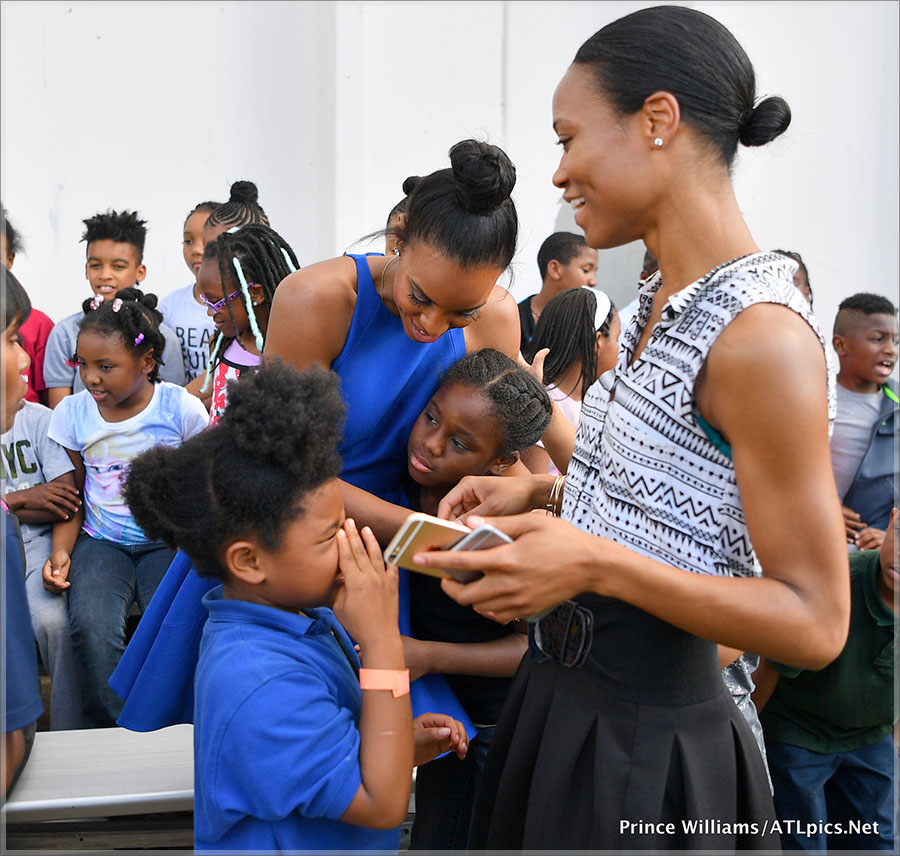 One little girl broke down and cried when she saw Kelly. All of the children were so happy to see her. They loved on her and hugged her the entire time she was there. Rowland is the true star of Destiny's Child!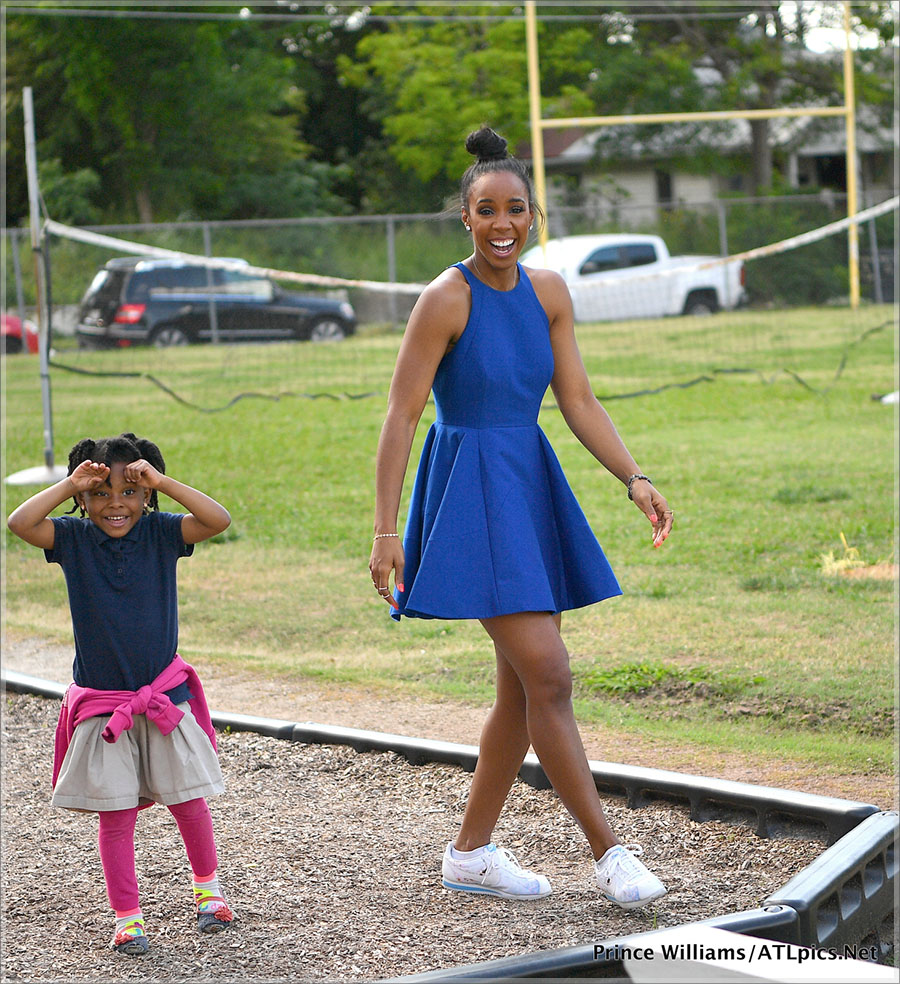 Afterwards, Rowland waved at the kids and said she had a flight to catch to resume her mommy duties with her son, Titan Jewell, back home in California.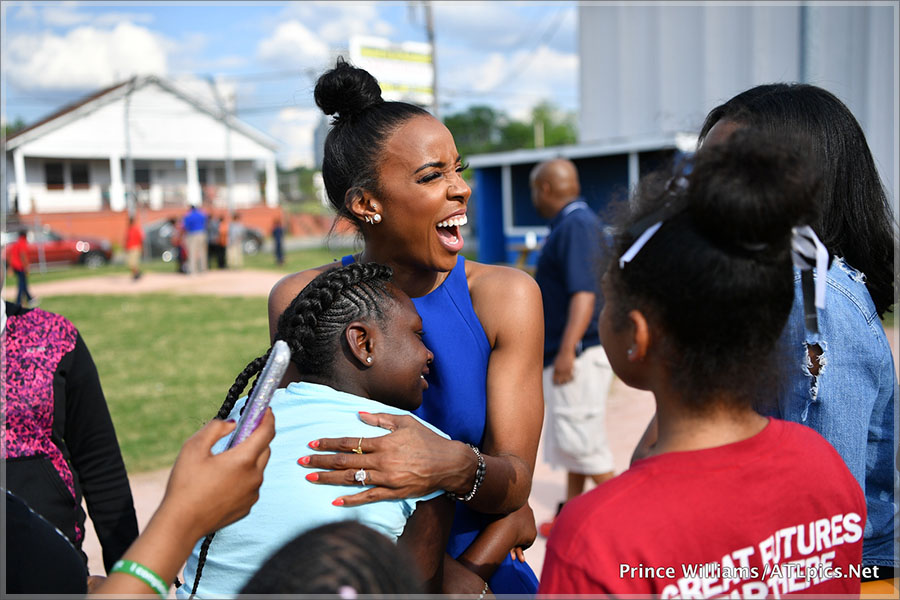 Also attending the media event was Jonathan Field, M.D., who is a clinical allergist and member of the Claritin C.L.E.A.R. Council. Dr. Field discussed how allergies can impact young people's ability to enjoy time outdoors. He explained how seasonal allergy irritations and symptoms can be easily managed with Claritin.
Thanks to Stephanie Ross at Edelman.com for the invite! And thanks to celebrity photographer Prince Williams of ATLpics.net for the awesome photos!