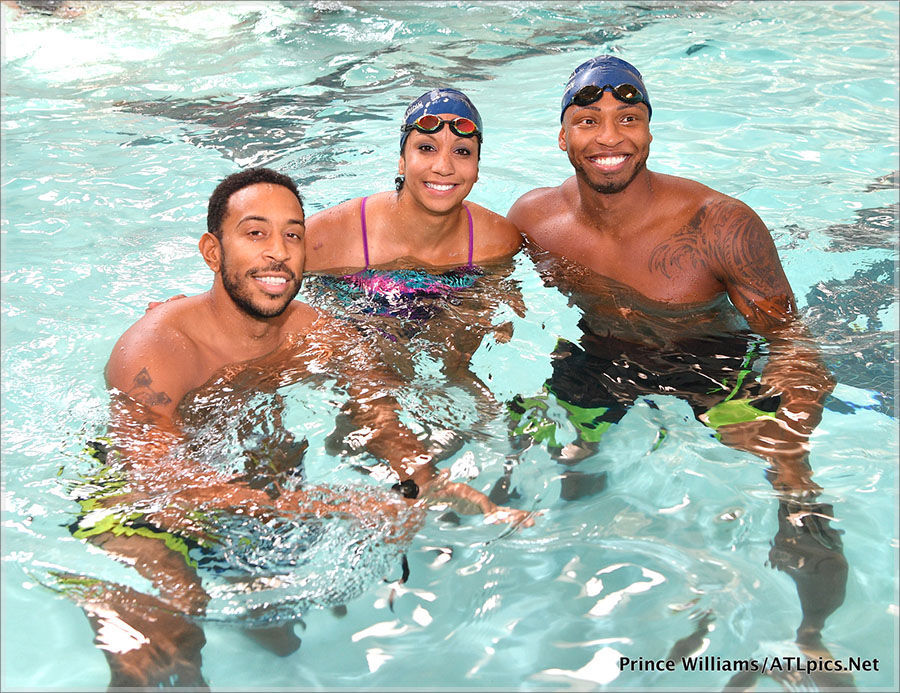 Chris "Ludacris" Bridges and The Ludacris Foundation teamed up with the DeKalb Aquatics team to support the USA Swimming Foundation's 'Make a Splash Initiative' in Atlanta on Saturday, April 30, at the Carrie Steele Pitts Life Learning Center.
Photo by Prince Williams/ATLPics.net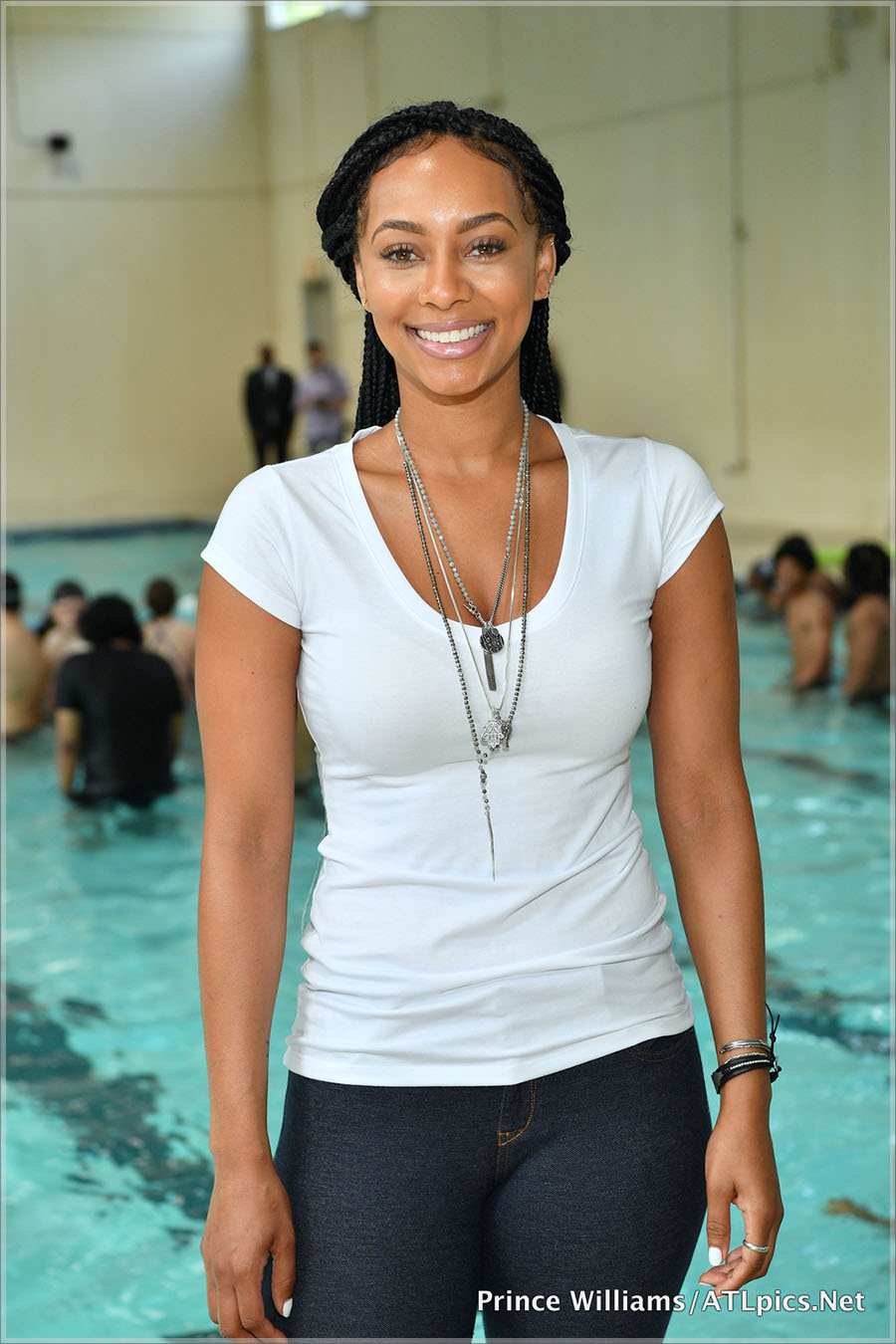 Ludacris invited singer/songwriter Keri Hilson, three-time Olympic gold medalist Rowdy Gaines, Olympic Gold medalist Cullen Jones, Olympic swimmer Maritza Correia, actor Blake Michael and 100 Atlanta elementary school and middle school students.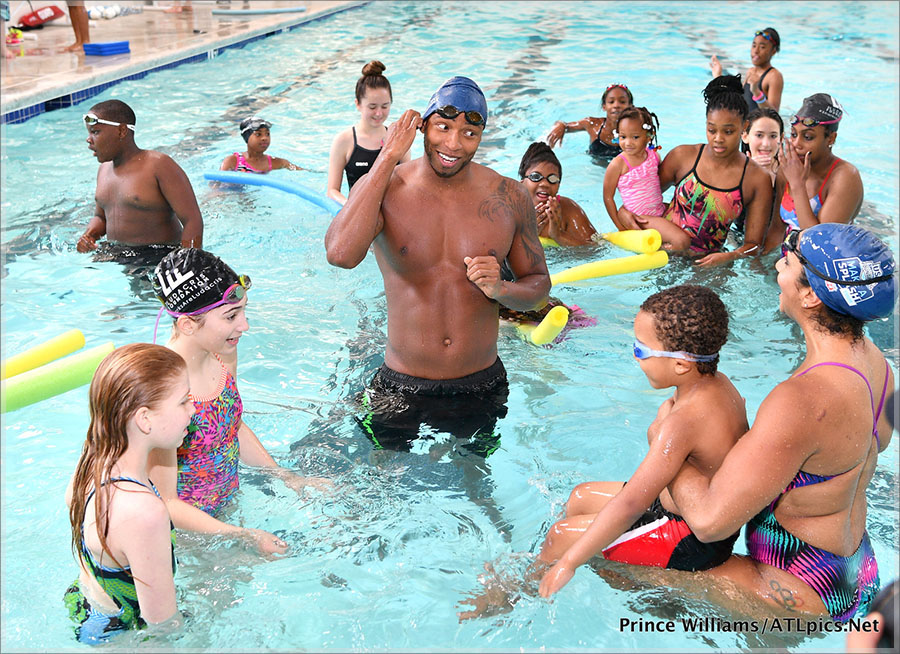 Here, Cullen Jones, center, and Maritza Correia, holding her son at right, give the children water safety tips.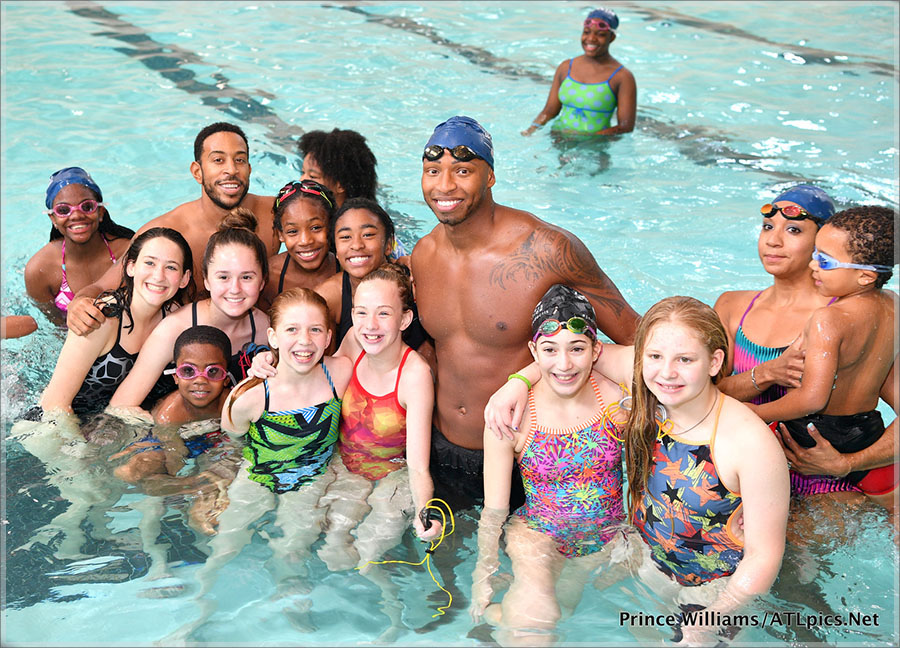 The children enjoyed swimming with Chris, Cullen and Correia who engaged the swimmers with a cannonball contest and a relay race. Each child's skill level was assessed by the DeKalb Aquatics Team instructors and grouped accordingly.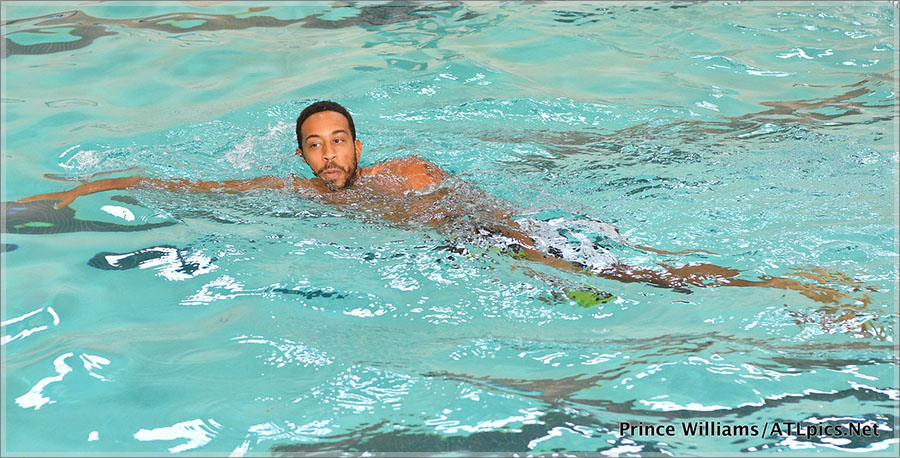 Ludacris demonstrates his side stroke swim technique.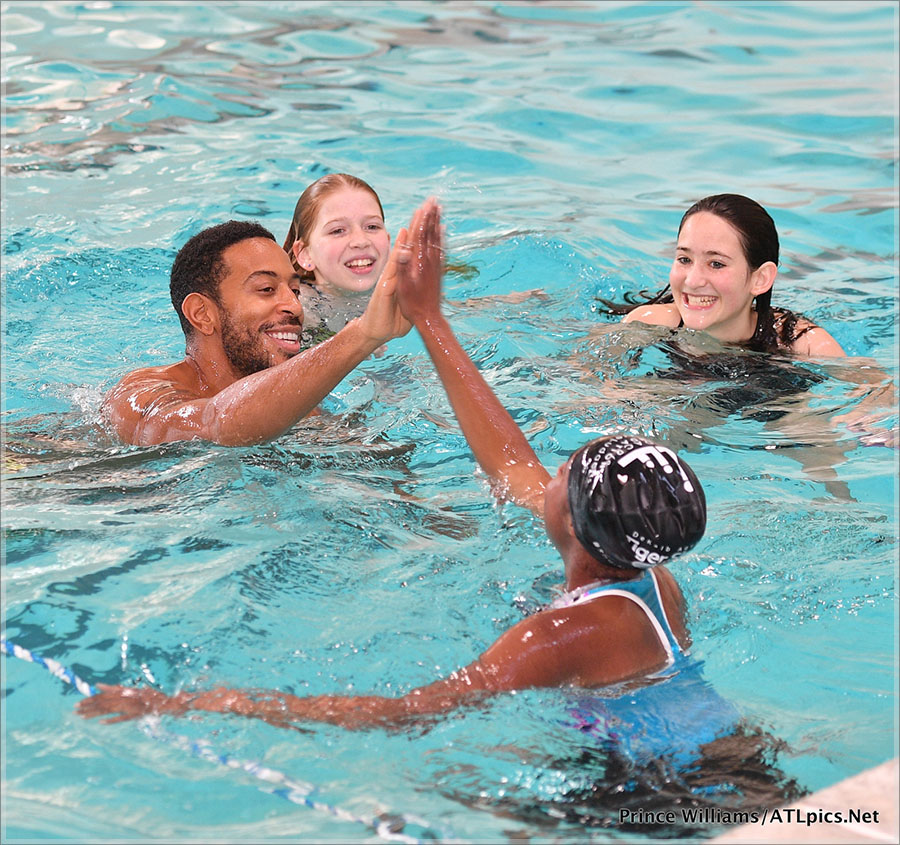 Chris was the most popular star in the pool. Children naturally gravitate toward him!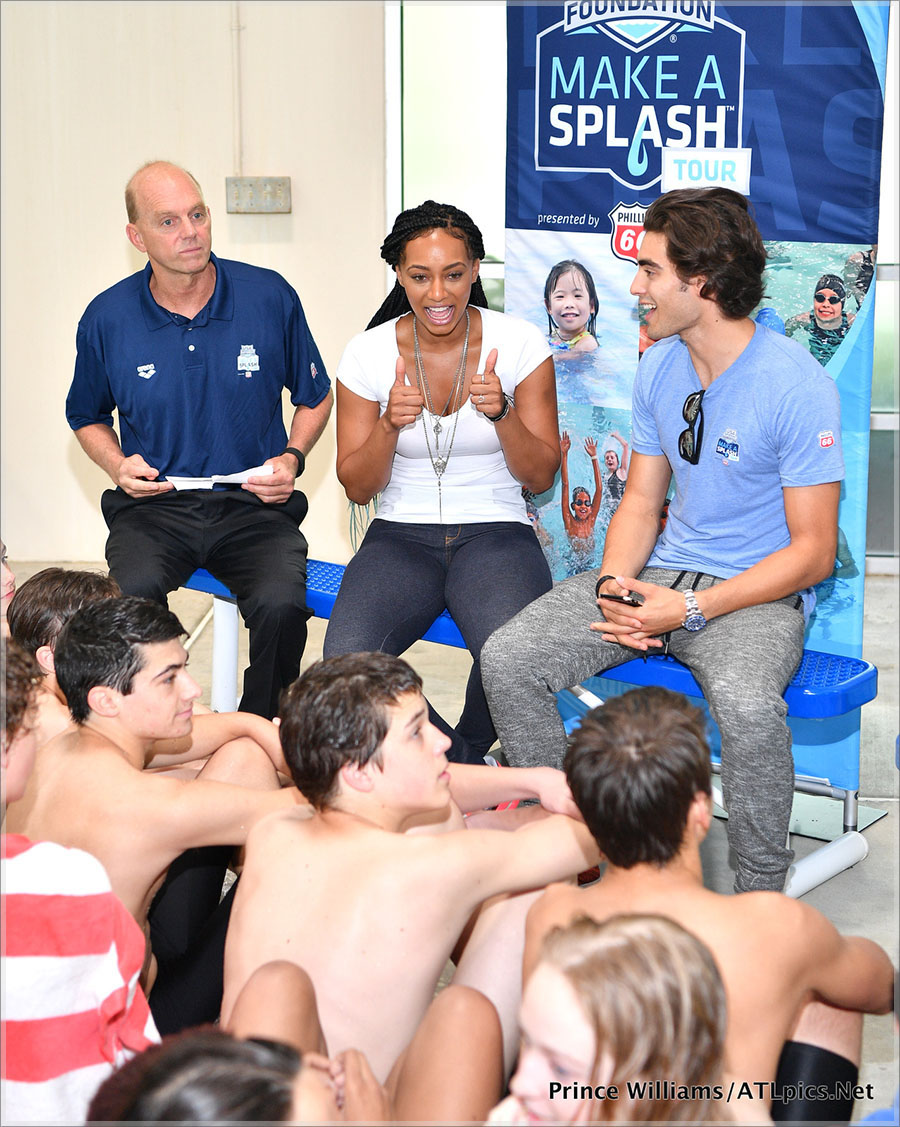 Rowdy Gaines, Keri Hilson and Blake Michael gave the children an inspirational talk about swimming and water safety, perseverance, and goal-setting. The Olympic swimmers and the DeKalb Aquatics team held a discussion panel that included tips on key topics Swim to Live, Get fit, Have fun and Stay safe.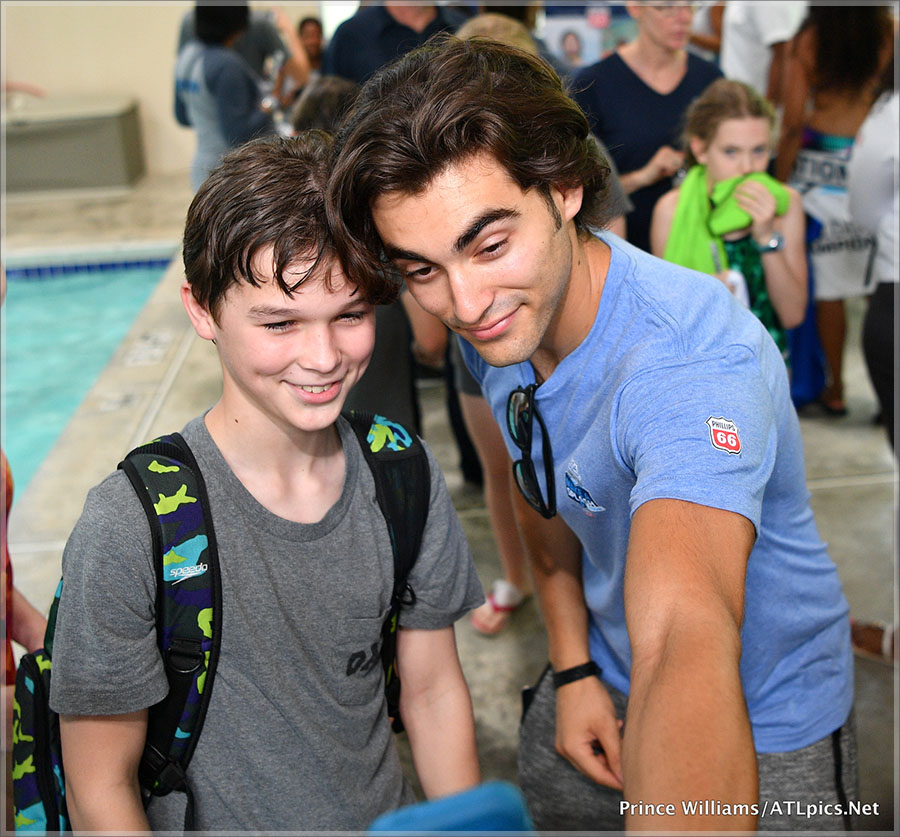 Blake Michael and the other stars posed for photos with the children who each got a chance to wear Olympic gold medals in the pictures.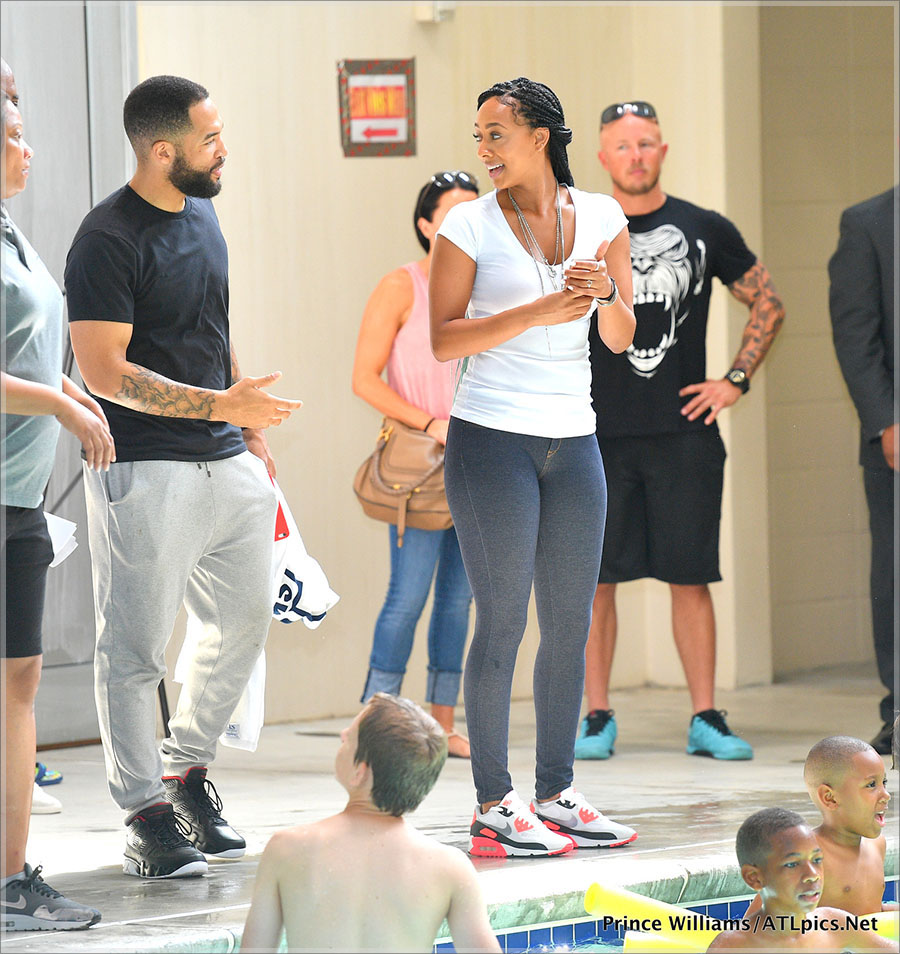 Keri, who is currently single, attracted a lot of attention from the guys even though she forgot to bring her bikini.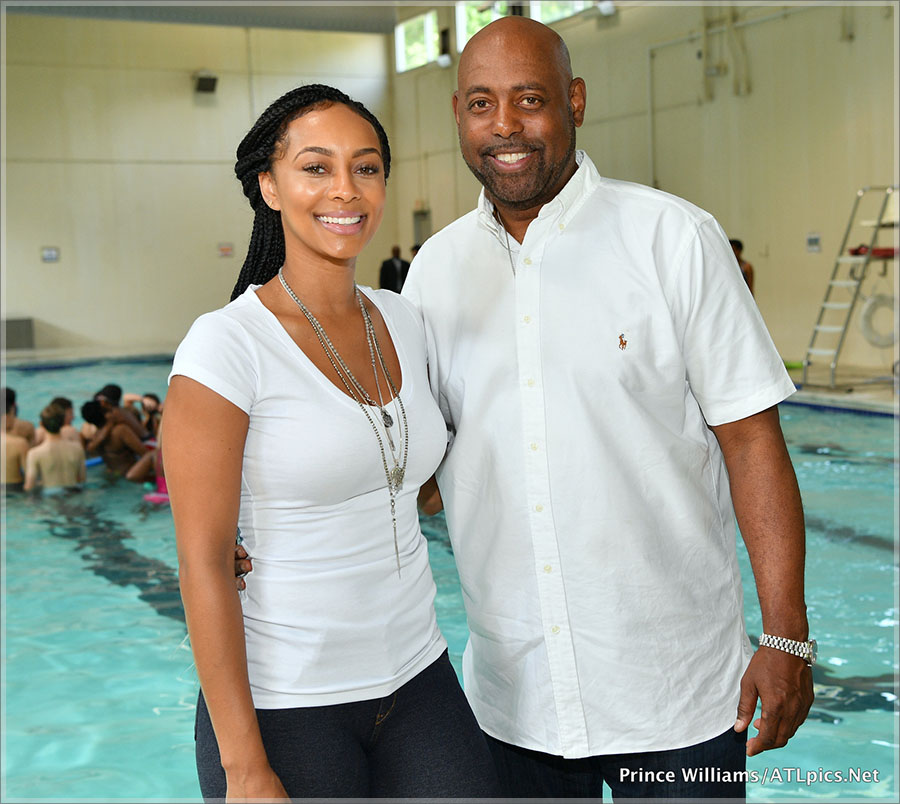 Keri Hilson posed with Public Relations Guru Barry Florence. Keri forgot to bring her bikini.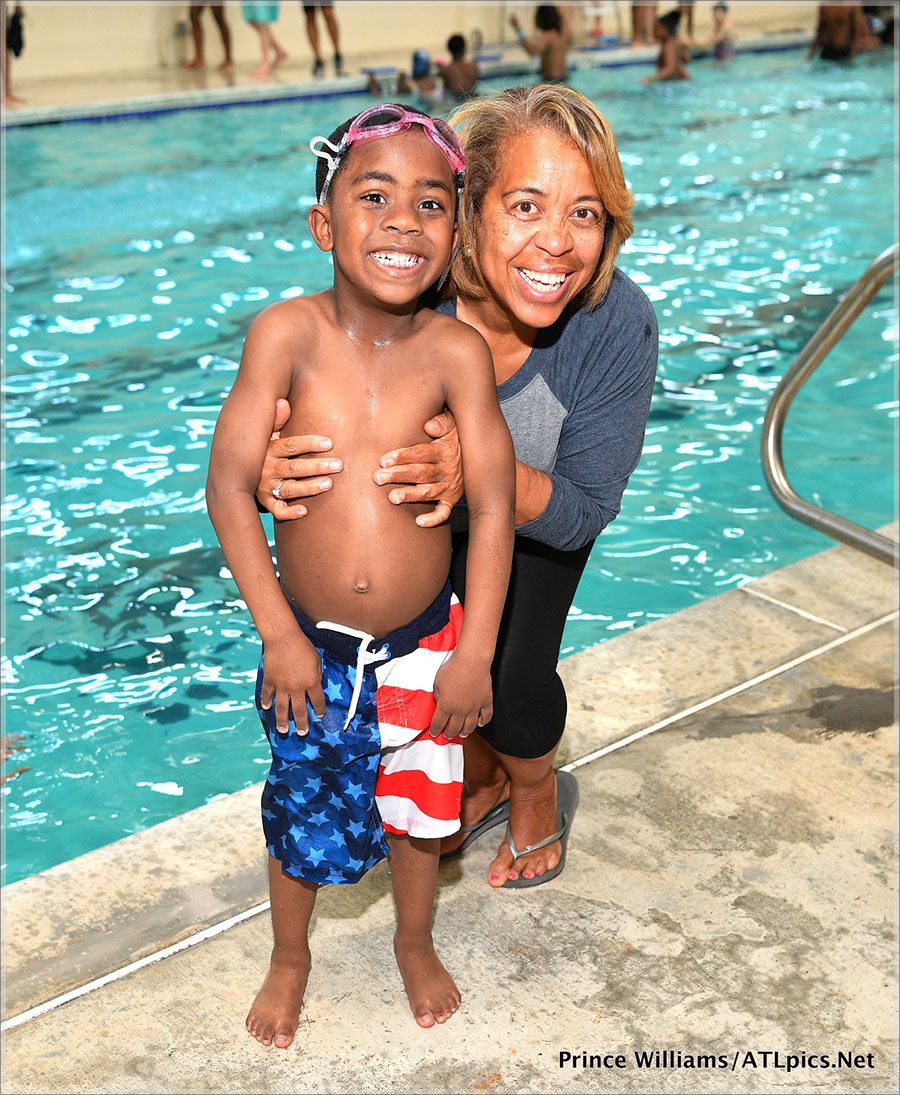 The Ludacris Foundation is headed by Luda's mom Roberta Shields.
Thanks to PR Guru Barry Florence for the invitation and the information.
Photos by Prince Williams/ATLPics.net