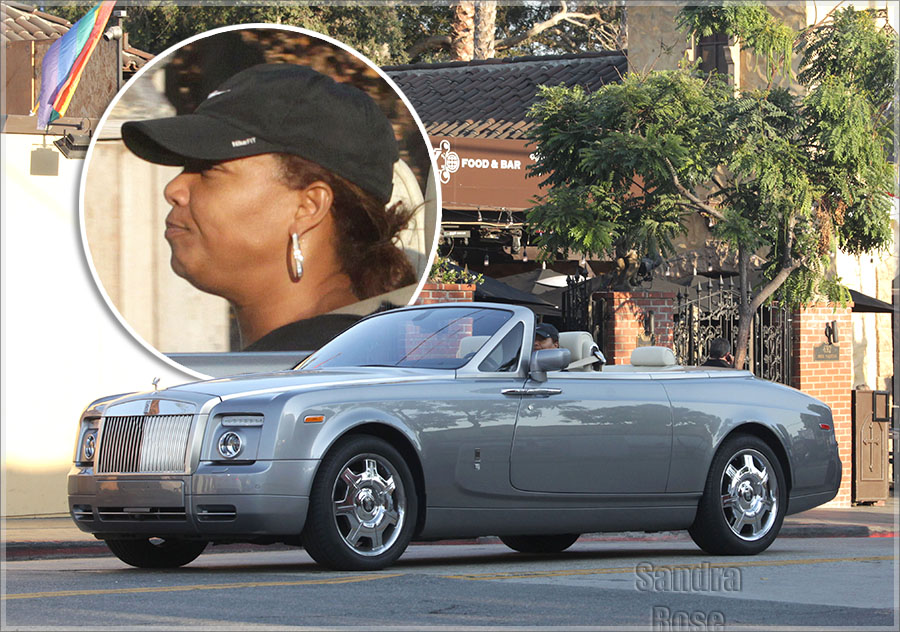 Media mogul Queen Latifah was spotted taking a leisurely drive in her $300,000 drop top Rolls Royce on Tuesday. The 46-year-old television producer drove slowly down North Robertson Boulevard in West Hollywood, so everyone could see her. The city is known as the gay capital of California.
Photo: Wenn.com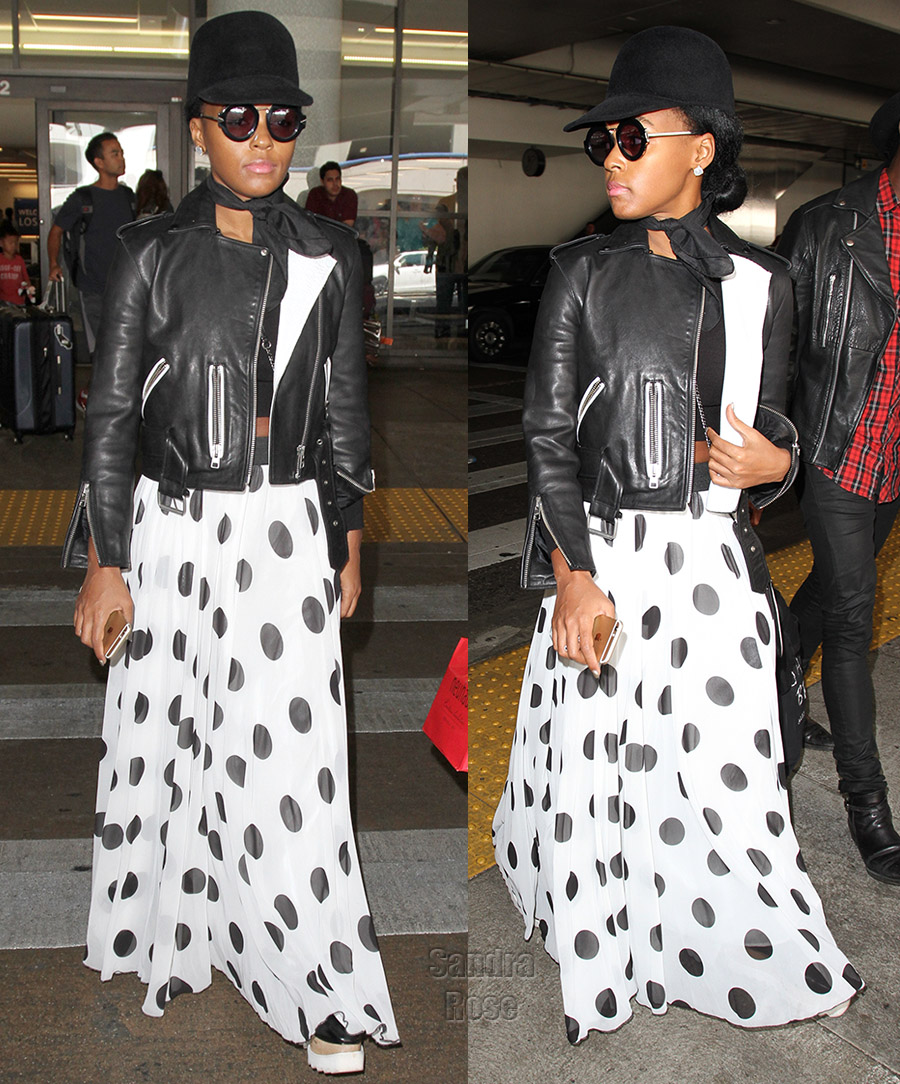 Pop singer Janelle Monáe was seen arriving at Los Angeles International (LAX) Airport, wearing a white dress with black polka dots which she accessorized with a B&W leather biker jacket. Despite her monochromatic wardrobe, Monae is always in style.
Photos: WENN.com
R&B Diva Jill Scott hollered during her concert at the Fillmore on Miami Beach on Tuesday. The 44-year-old mother-of-one recently married Mike Dobson is a hush-hush wedding in Nashville, TN.
Photos: JLN Photography/WENN.com