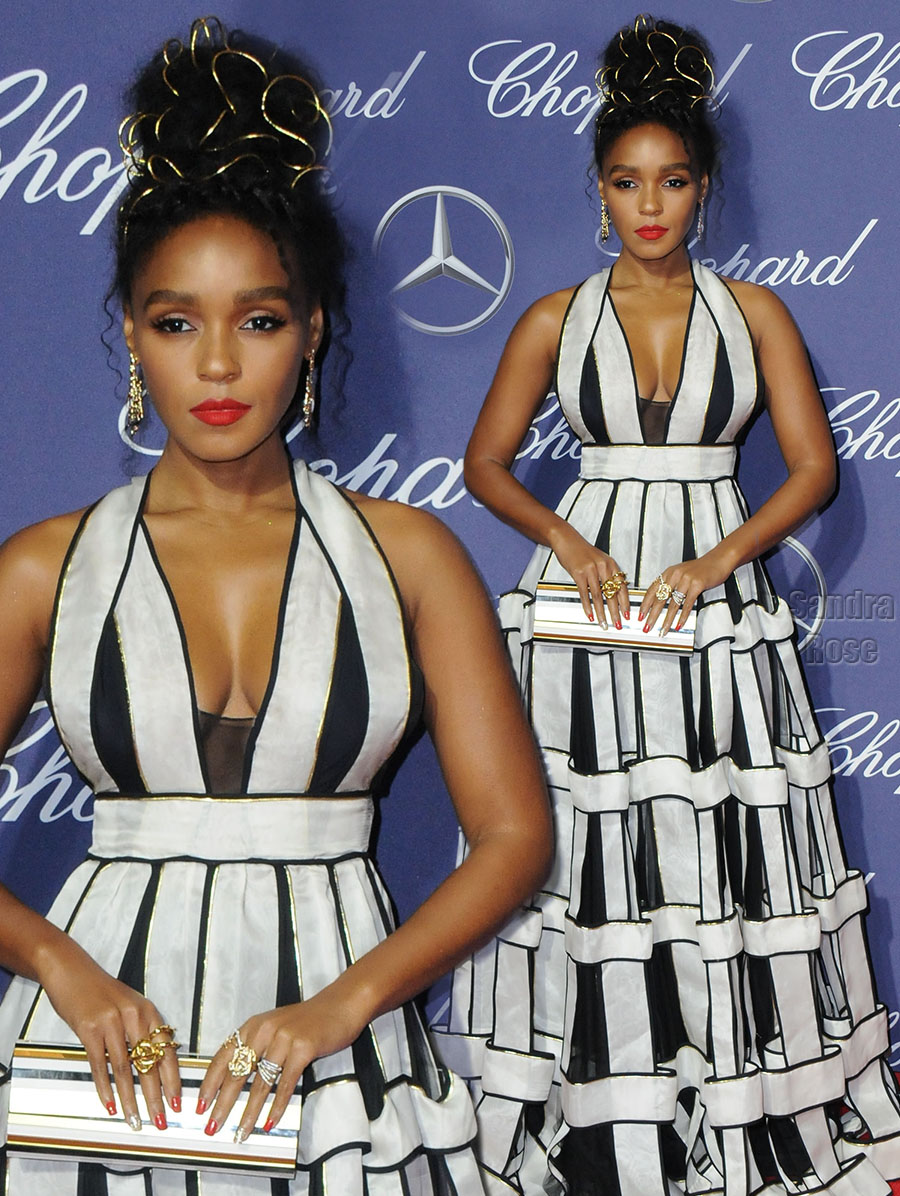 Superstar Janelle Monáe looked regal and splendiferous on the red carpet at the 28th Annual Palm Springs International Film Festival and Awards Gala held in Palm Springs, Calif. on Monday. Other stars who attended the festival included Monáe's 'Hidden Figures' co-star Octavia Spencer, Tom Hanks, Suzanne Somers, Mahershala Ali, Nicole Kidman, Kristen Dunst, and more.
Photos: www.wenn.com
Did I ever tell you about the time in 2006 when Ms. Monáe invited your auntie to tour her private farm compound in south Georgia, where she and her sect grew their own vegetables? We were at the Mercedes Benz Buckhead dealership for a private event. She was unknown outside of Atlanta at the time. She asked me several times that night to visit her cult, er, I mean compound. She almost persuaded me to go -- until she told me to leave my camera at home and come alone. To this day I don't know if Ms. Monáe is/was the high priestess of her own cult. And I didn't want to find out.
Photos: FayesVision/WENN.com
Music producer Pharrell Williams, 43, and his business partner Mimi Valdes, 46, also attended the Palm Springs film festival. Williams produced the mostly fiction film, Hidden Figures, about 3 female, mixed race NASA mathematicians who helped launch the space program.
Photos: FayesVision/WENN.com
Photos: www.wenn.com