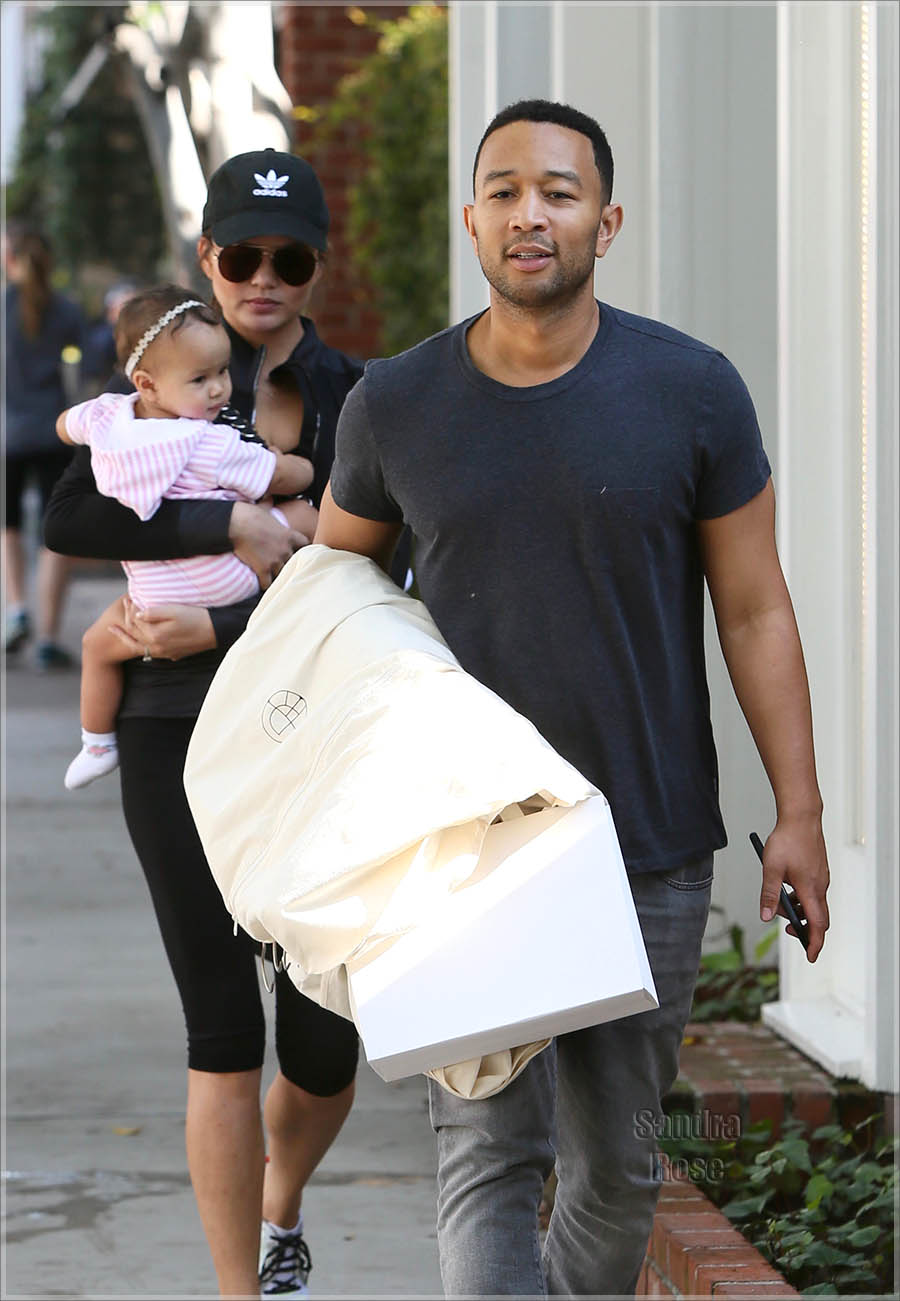 Soul singer John Legend has advice for couples who are struggling to conceive a baby naturally. The 38-year-old father-of-one encourages barren couples to try in-vitro fertilization treatment.
In-vitro, also called IVF, is extremely popular among Hollywood super couples who are unable to conceive naturally, such as Beyonce Knowles, 36, and Jay Z, 47, who are expecting twins this summer.
Legend and his wife Chrissy Teigen, 31, revealed they conceived their nine-month-old daughter Luna through IVF treatments. The process works by fertilizing the mother's eggs with the father's sperm outside of the womb and then implanting the embryo into the mother's uterus.
IVF is expensive. The average cost in the U.S. starts at around $12,000.
The "All of Me" hit maker is urging other couples who are having fertility issues to try IVF. "There are some who look down on people that have fertility issues and need to use IVF. We have had fertility issues for years and had to use IVF," he told Newsweek Europe.
"Some people can't reproduce naturally. We're glad we had Luna the way we did, and hopefully we'll have a few more kids through IVF," John added. "We think it's a viable issue for people ... that can't have kids the old-fashioned way to do it the way we've done it."
Sports Illustrated cover model Chrissy shared last year that she chose a female embryo so John could have a daughter.
WENN -- The 31-year-old came under fire for her comments, with some criticizing the model for picking the gender of her unborn child.

However, John said in his interview to Newsweek Europe he believes it's important for a woman to be in control of when, how and if she wants a child.

"Having control over reproduction is one of the most important rights a woman has. Choosing when you want to have a child or not affects so much of your life and your body," he said.
Photos by WENN.com