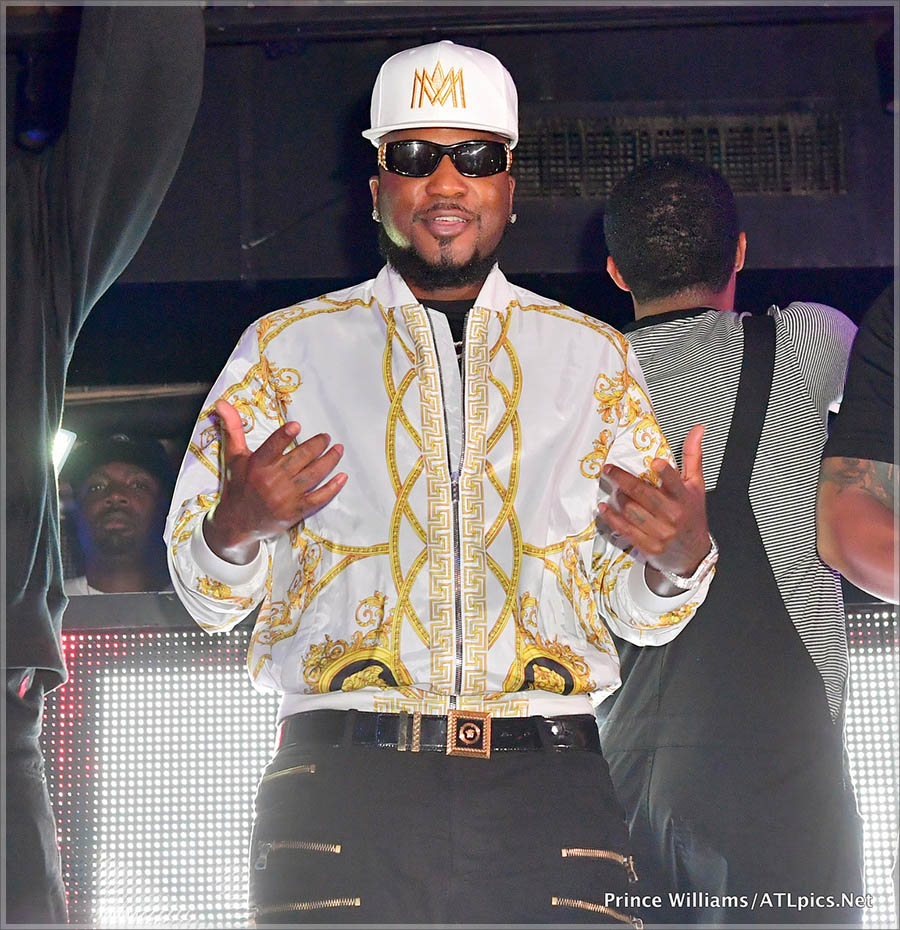 Rapper Jeezy is being sued for failing to show up for a concert gig at The Arena Theatre in Houston, Texas in December.
Jenkins is pictured above hosting a party at Metropolitan nightclub during the 2017 NBA All-Star weekend in New Orleans.
According to the Houston Chronicle, concert promoter Darryl Austin paid the 39-year-old rap mogul $30,000 – half of his fee up front.
Austin said he also paid a modest sum to advertise and promote the event, and to rent the venue for the concert.
But, in November, Austin reportedly received a call from Jeezy's representative informing him that the rap tycoon no longer wanted to perform.
Austin says 1,000 tickets had already been sold to the concert. He said he called Jeezy, whose real name is Jay Jenkins, hoping to persuade him to change his mind, even offering him more money to show up.
The promoter said he learned Jeezy attended an album release party in Atlanta on the same night as the scheduled concert.
Austin's lawsuit seeks $100,000 in damages for breach of contract and an additional $30,000 for the deposit.
Photos by Prince Williams/ATLPics.net